Happy Friday! Today I have another awesome pattern tester's Minoru Jacket to share with you. You may have already seen Lauren from Lladybird's white Minoru jacket, but in case you haven't, here it is!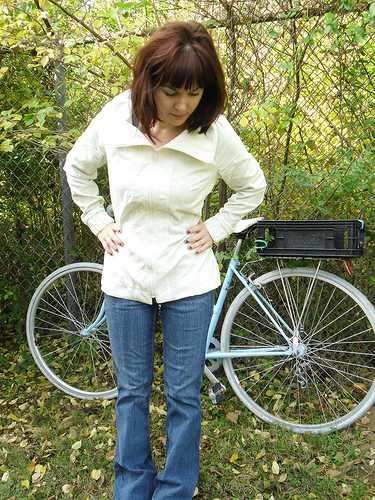 Click to check out Lauren's blog post on pattern testing, and see about twenty more photos of her jacket from all angles, modelled and on the mannequin, up close and far away. (I picked this photo because of the bike, of course!) Lauren talks about what the pattern was like to work with and what she'd do differently next time – take a look!
Want to check out more finished Minoru Jackets? Here's a handy list of links:
Have an awesome weekend, everyone!