Here's a lovely version of the Hollyburn skirt, by pattern tester and blogger Laura Mae! (You may remember her Cambie Dress featured on the blog last year.)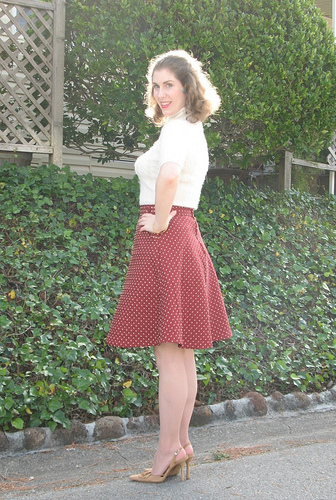 Look at how it flares! Isn't that lovely? I really like the subtlety of the dot print fabric. Here's a link to her project post for even more photos!
If you'd like to see more on the making of her skirt, check out her post on the Hollyburn Skirt construction.
Want to see more Hollyburn Skirts? Check out these lovely versions:
Ready to make your own? Get the pattern here. (And join the sew-along hosted by Rachel from My Messings here!)
Thanks, Laura Mae, for being a pattern tester!