Another pattern tester version of our Gabriola Skirt!
How elegant does Laura Mae look in her skirt?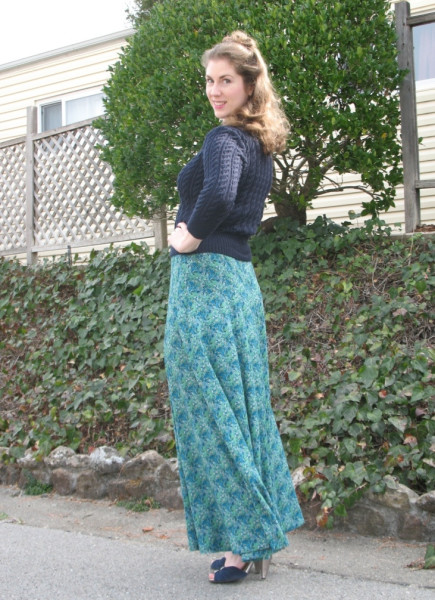 I think this photo really shows the flow and drape of this skirt. There is a lot of volume, and it uses a good amount of fabric. But it's worth it, to achieve this lovely dramatic silhouette! Here is a little tidbit from Laura Mae's blog post:
The yoke detailing is my favorite part of the pattern, and really elevates the look from just another long skirt to something much more special.  Even if the style lines are hard to see with the print I chose, the silhouette that is created flares from the lower hip instead of the waist and makes it that much more flattering.
Read more over on Laura Mae's blog, Lilacs & Lace.
And if you haven't already, you can pick up a Gabriola Skirt pattern in our shop, here, or from one of our retailers!