I'm a big fan of Laura Mae's sewing projects. Have you seen her gorgeous vintage creations? This one is my favourite – so much work!
So I was really excited to have her as a pattern tester for the Cambie Dress. I was looking forward to see what she made, and here it is!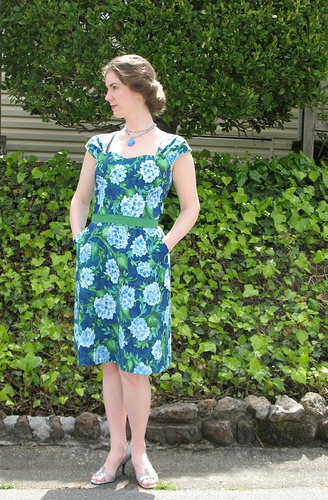 See more on her blog here, Lilacs and Lace, and read about her experience with the pattern. Check out the green polka-dot fabric she used as bodice lining!
In her notes, she makes a good point about how the A-line version doesn't use a lot of fabric, as compared to the gathered skirt version or other dress patterns. Great for using up summery fabrics from your fabric stash! (Of course, you can always treat yourself to something new, too.)
Thanks, Laura Mae for being a pattern tester!
See more Cambie Dresses here! (Get the pattern here.)