Hello everyone!
Just a quick reminder that now is your last chance to enter my 100 Follower Giveaway! This is a pretty awesome giveaway, a pound of assorted vintage buttons! Remember, leave a comment on the original post (not this post) telling me what you'd do with the pound of buttons if you won, or sharing your favourite unusual use of buttons. Click here to go to the post and enter!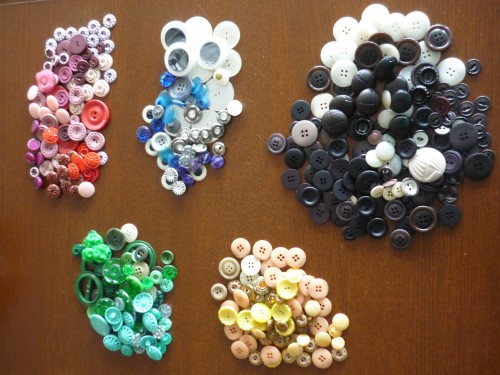 I'm going to cut off entries today at noon, Pacific Standard Time. (That's 6 hours from when this post was published.) I want to make sure I can contact the winner before I leave town and get your goodie bag in the mail!
I'm amazed at how many entries there are so far, and thrilled to see how many button lovers there are in the world. Yay, I'm not alone! (Oh and, some of you thought your comment disappeared so you've re-entered. Don't worry, since there are over 50 comments now, there's a page 1 and page 2 for the comments.)
Thanks for visiting! I'll announce the winner first thing tomorrow morning.