I am so, so excited to show off the Alma Blouses made by pattern testers! This is one of those patterns that's easy to customize so your blouse is perfect for you. Make it dressy, make it casual, it's up to you!

Karen from Did You Make That? made an Alma blouse that's absolutely perfect on her!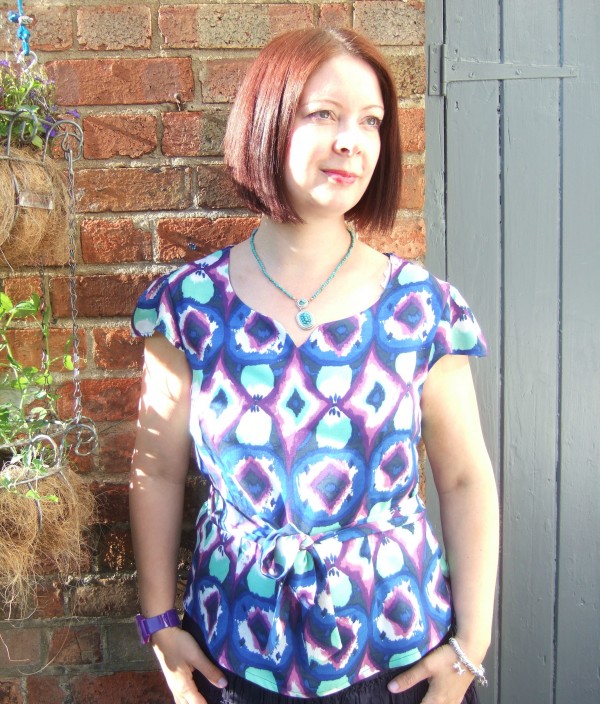 Isn't it gorgeous? It drapes beautifully and fits her so well. I love the vibrant jewel-toned colours in this print. I can picture this top for work, worn with classic wool trousers and pumps – or worn with jeans and fun heels for a night out!
See more on her blog here, and get the pattern here. Thanks, Karen for being a pattern tester!