Why is it Hat Day? No real reason. Our office declared it Hat Day and therefore, here I am in a hat at work. The rest of my outfit is simple, so it doesn't compete with the hat. (I had a scarf on at the start of the day but as soon as I saw how it looked in the photos I took it off. Too much going on around the neck and face with both a hat AND a scarf…)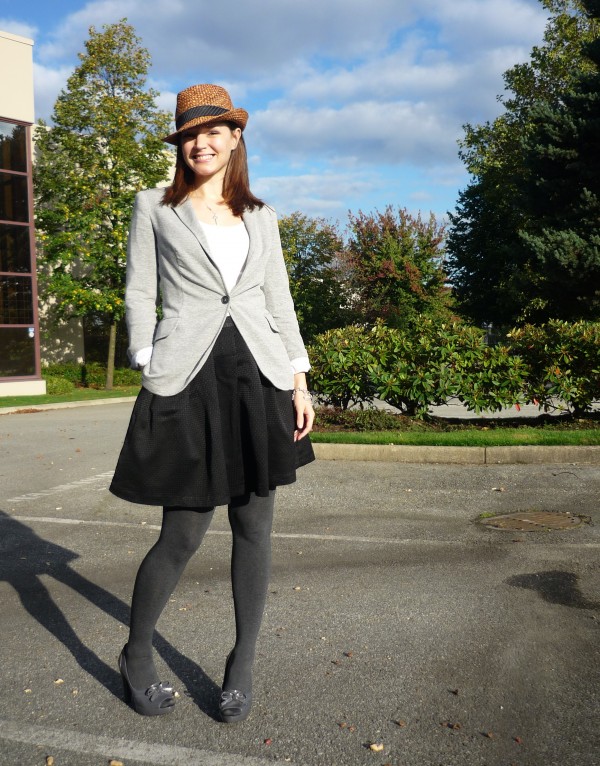 What I'm Wearing, Day 21:
Self-Stitched Skirt: The 'Armani Skirt,' McCalls 5803
Blazer: Zara – it's a knit fabric, how cool is that? Though, I've had it drycleaned and it's starting to lose its shape a little around the lapels.
Tights: Gap, purchased last fall
Shoes: Nine West, bought at Macy's in January 2008
See the skirt in more outfits and variations here!
It's offically Fall, because hockey season has started. And tights are in stores, so it's time to do a little seasonal shopping! I don't shop much anymore, mostly because it's more fun to sew! The fit is better, the quality is nicer than I could afford, and plus, then I have new things to write about!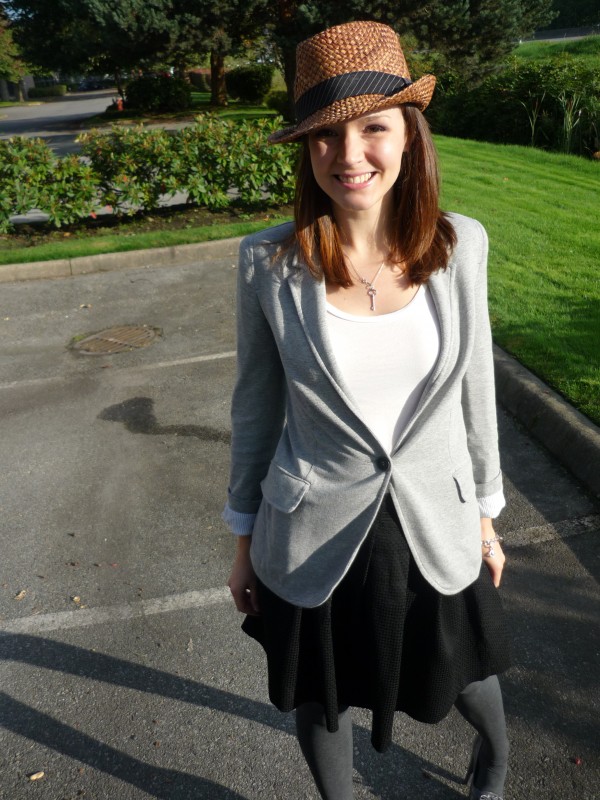 However, tights are a necessary purchase. Today's pair is my favourite, because they're thick and opaque, and feel strong and snag-proof. And while I have never purchased leggings and would never wear them purposefully.. they would totally work as pseudo-tights, with socks. I suppose I could even make leggings!
Out of curiosity – where do you usually shop for tights? Any awesome sources I should know about?