I'm excited to announce our newest pattern today… the Yaletown Dress & Blouse!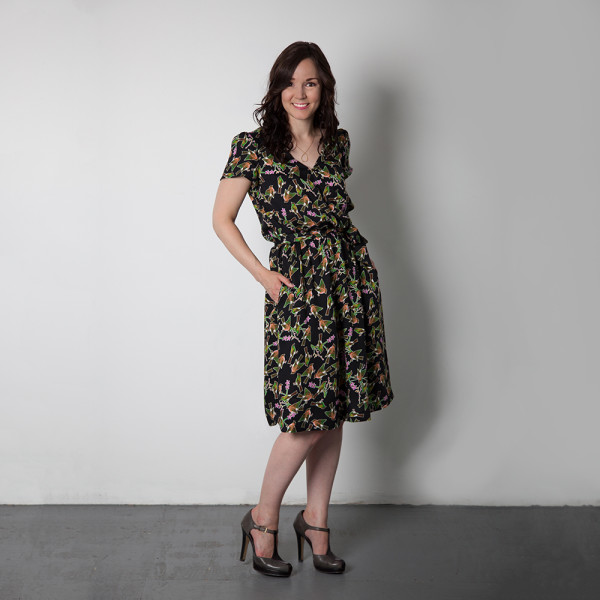 It's not often that we combine a dress pattern with a blouse pattern. For this style, it made perfect sense!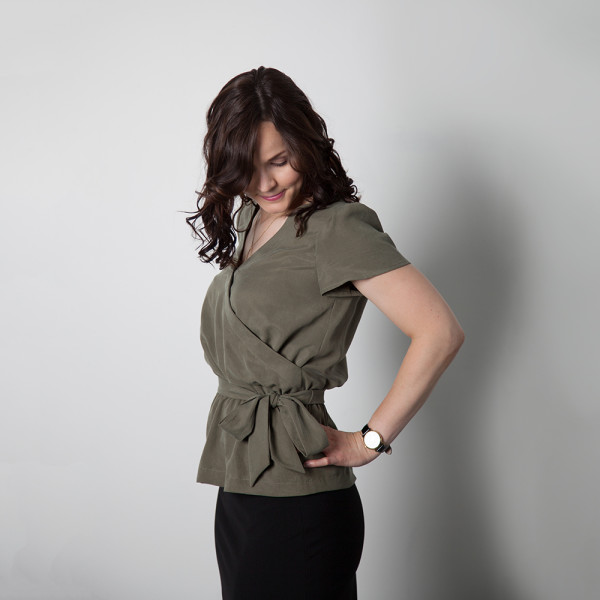 The Yaletown Dress is a wrap dress that will never unwrap by accident! The skirt is one piece instead of an open wrap, so it's more secure to wear. It still has the great flattering crossover neckline like a wrap dress, but the wrap is sewn permanently in place. Walk in the wind with confidence, knowing your skirt won't fly open!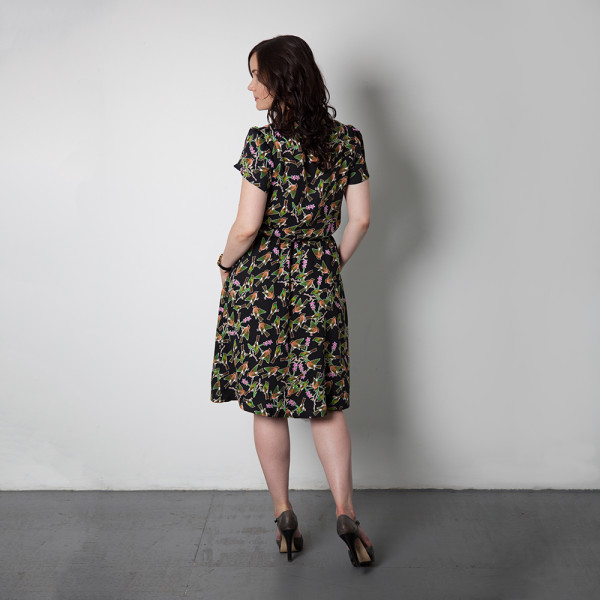 The short flutter sleeves are comfortable on the arms, and balance wider hips.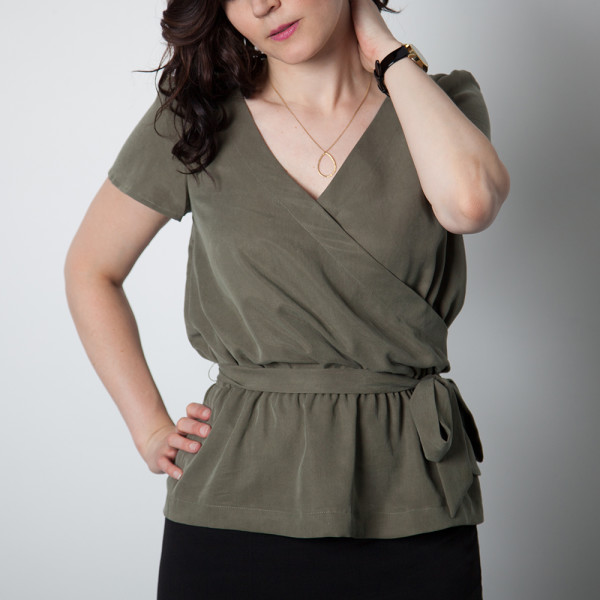 A tie belt covers the elastic waistline, which can easily be switched out for your own belts.
The neckline may open as you move around, so we've added an optional button and loop detail to keep it closed. Or, tack it in place where the neckline overlaps. The black version has the button closure, the olive blouse is tacked at the overlap. You could also decide to wear it as is and layer over a camisole or slip.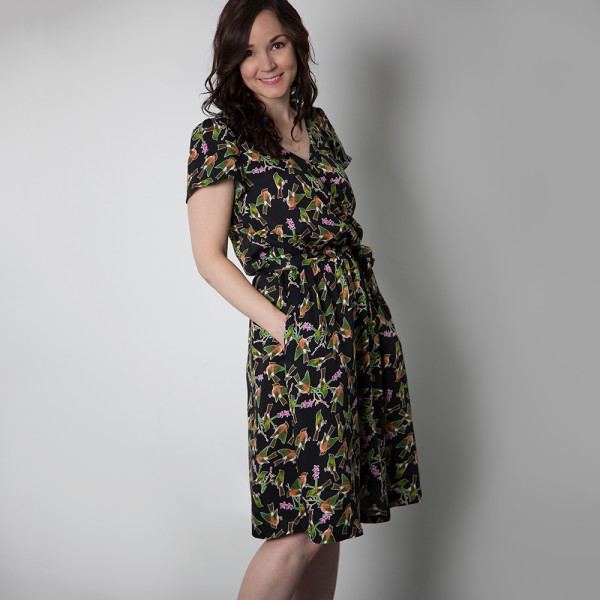 When I tried on the initial dress prototype, I tried to put my hands into nonexistent pockets! It was obvious that we had to add pockets to the final design. Subtle inseam pockets add practicality to a pretty, relaxed summer dress.
It's named after Yaletown, a trendy and fancy area of downtown Vancouver. I could totally see this dress being worn to sip cocktails on a patio, with a gold necklace and stilettos. The blouse looks great with a pencil skirt, making it a good work-to-evening piece.
Drape is key to achieving a relaxed, elegant look that isn't stiff. Make sure your fabric choice is drapey enough to fall softly at the waistline! The black version is a lightweight rayon, and the olive is a tencel twill.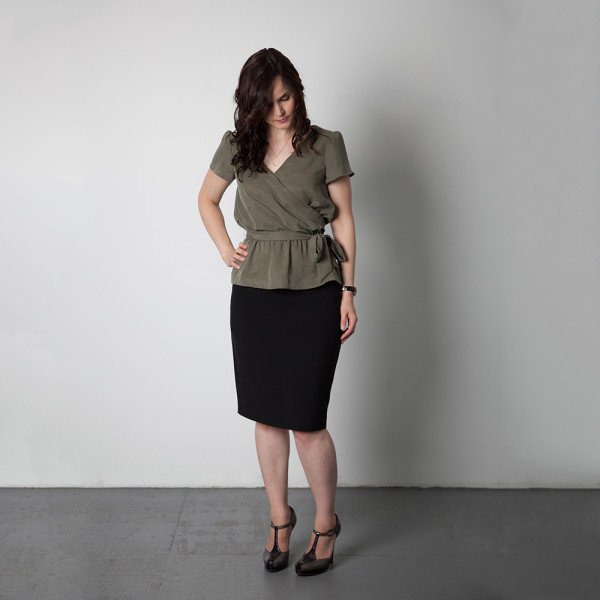 The blouse version looks really good with slim skirts or pants. And it's really quite easy to sew as it's a pullover style, no zippers or buttons.
Photos by ImageryWorks – Leanne Scherp and Susannah Street
I hope you like the new pattern! Click here to visit the shop. Thanks for your support!
Oh! And for the first time ever, we have PDF patterns available at the same time as the printed paper patterns. So if you'd prefer to use a PDF pattern for the Yaletown, click here to visit the PDF pattern page!
One last thing: I do have another new pattern announcement coming this week. So if you think you might want two new projects this summer, wait and see if you like the second new pattern to order them together! It's only important if you prefer paper patterns to PDFs, as you'll save on shipping.