I'm so excited to introduce the newest pattern from Sewaholic Patterns, the Tofino Pants!
I've been dreaming of making comfortable yet pretty lounge pants to wear around the house, and they're finally here!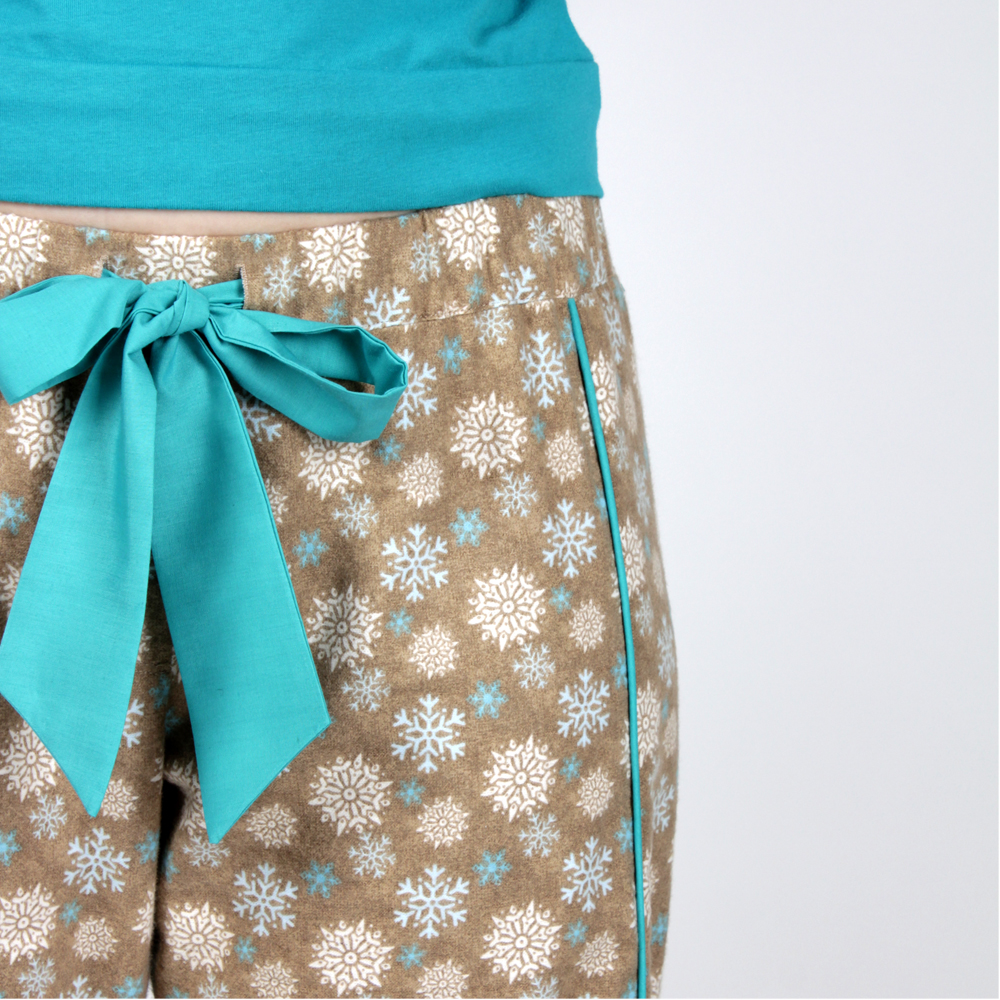 (this is my favourite photo of all time! it looks so fresh)
Modern, medium-rise pants are cut loosely for comfort without being extremely saggy or oversized. Pants are cut slightly higher in the back, slightly lower in the front for a modern fit.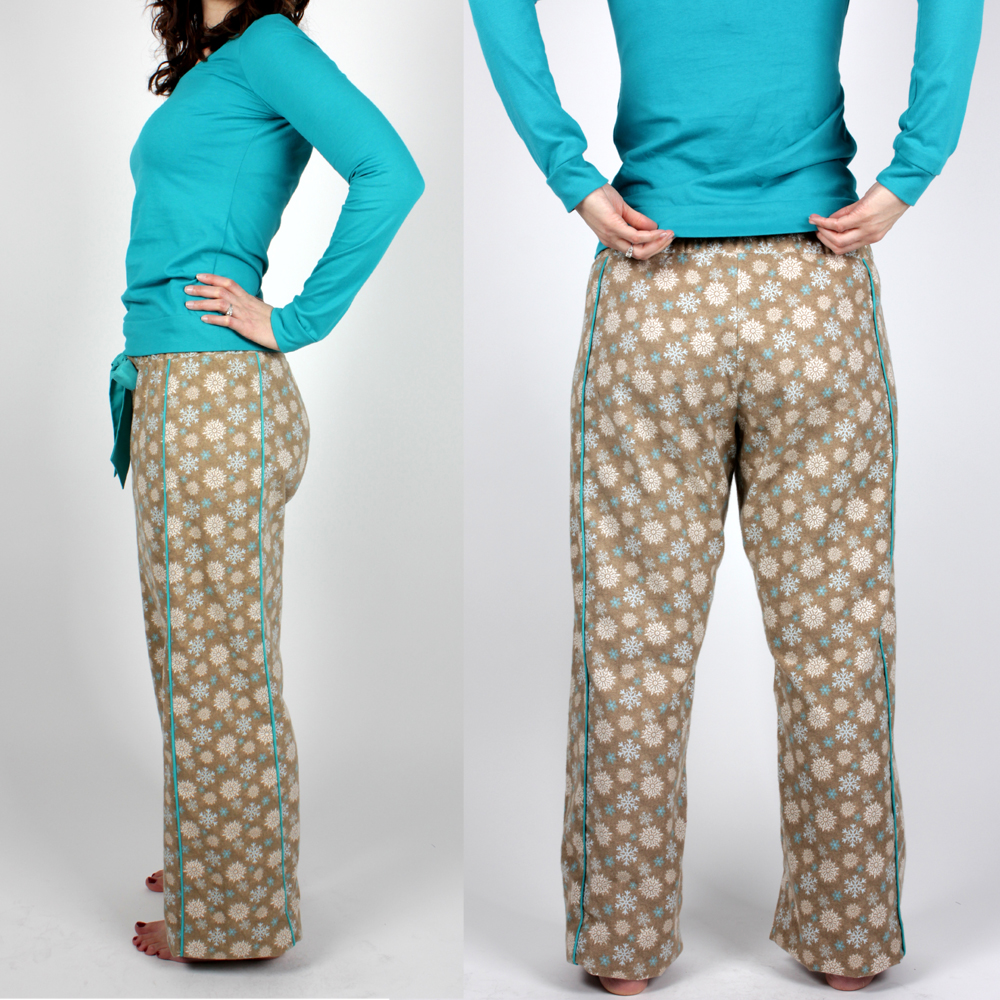 Piping elongates the leg, and adds an interesting contrast. You could add lace or other trim instead of piping, flat piping instead of corded piping. Both elastic and a fabric tie belt help to keep your pants up and the fit perfect around your waist.
If you prefer to lounge in shorts, you're covered! The Tofino pattern includes shorts as well as long pants.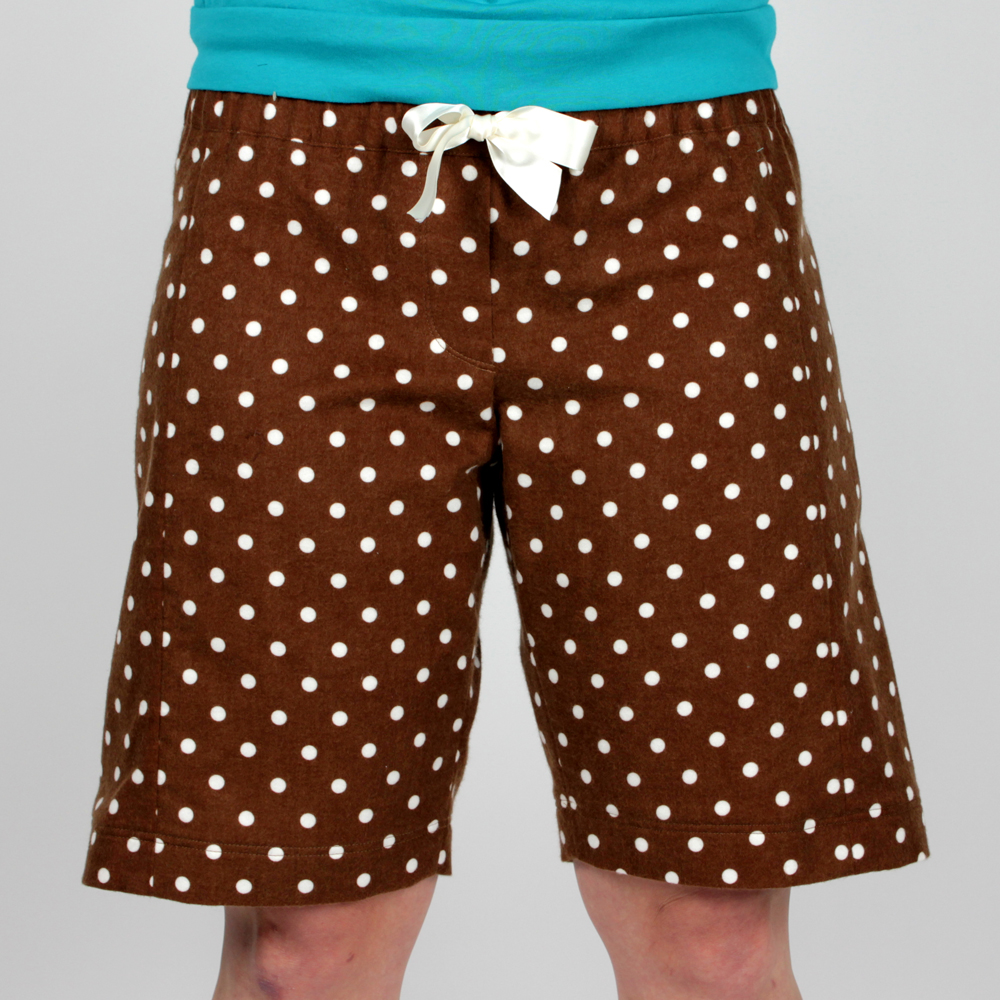 These shorts were originally intended to be short-shorts. Caroline sewed the samples, and I asked her to leave them knee length so I could figure out the best short length. Then I tried on the knee length versions and loved them! So cosy, and most importantly, not going to ride up like super-short shorts would. I had on knee socks and these knee length shorts and the Renfrew top and thought, now this is a comfy lounge outfit that's still very cute! (And it's still easy to shorten the pattern into short-shorts.)
Want a cosy outfit to sleep in? Wear the Tofino pants with a Renfrew Top! It's easy to sew up the simple knit top for another loungewear outfit. That's what the shorts and pants are modelled with and it was extremely comfortable to wear!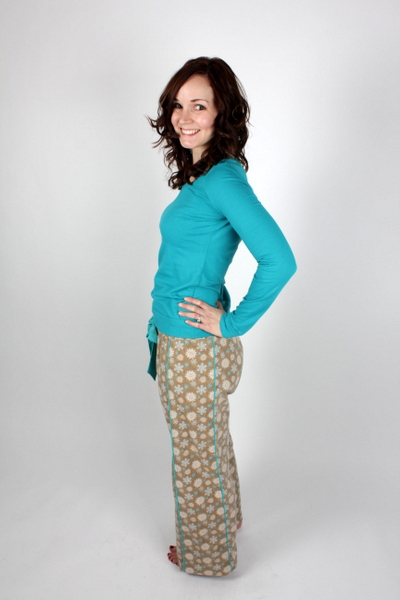 One thing to note, I have the pants tucked up by about four inches. I'm about 5 feet 4 inches and I have proportionally short legs compared to the rest of me. So if you're tall, these pants should be plenty long enough for you! (But if not there are lengthen-and-shorten-here lines included.)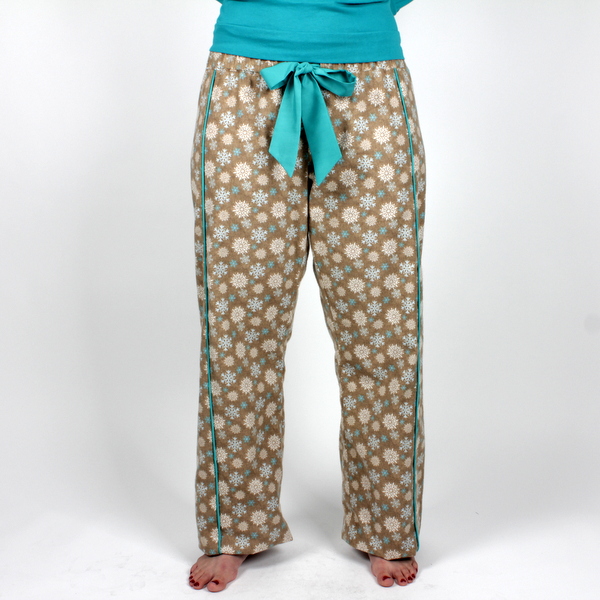 This pattern works well in lightweight cottons, rayons, or even knit fabrics. You could use a silk or silk-like fabric for a dressier set, cotton flannel for a cosy winter set. The key is to pick a fabric that feels soft enough to sleep in!
Where do the names come from? Tofino is a district on Vancouver Island that's known for its beaches, surfing, whale watching, and beautiful resorts. I've never been there, but I certainly want to visit!
These pants are fairly straightforward to sew, perfect for a beginner ready to learn some new techniques. If you're on the new side, skipping the piping will make these pants even easier to sew!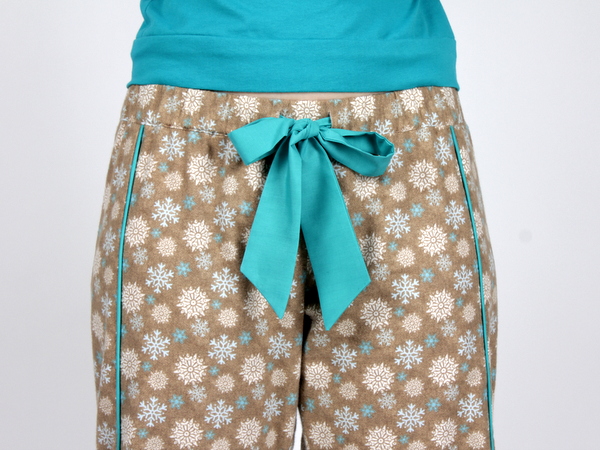 I hope you like the new pattern! Click here to visit the store and buy the Tofino Pants pattern. Thank you for your support!