I'm excited to announce the latest new pattern from Sewaholic Patterns… the Thurlow Trousers and Shorts!
I'm really excited about this pattern. I'm always excited about each pattern, but this one has a special place in my heart because it's pants that fit!! If you're pear-shaped, pants are the devil to buy or to sew. Even if you're more of an hourglass shape, whenever there's a big difference between your waist and hips it's a challenge. It's even harder when you're starting with a sewing pattern that is designed for standard measurements! Finally, we have a trouser pattern designed to fit our curvy rear ends and strong thighs.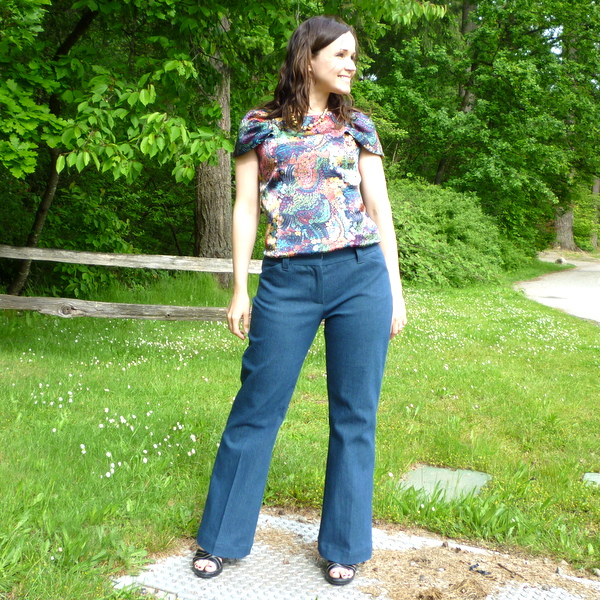 The trouser pattern features contrast fabric inside the waistband and pockets. Great for using up small pieces of leftover cotton fabric! It also reduces bulk inside the waistband. A soft cotton waistband would feel nice inside possibly scratchy wool trousers. Or if you have a printed fabric that you love and want to use, but know you'd never wear it in a full garment, this is a nice way to use it up!
And the pattern includes shorts, too!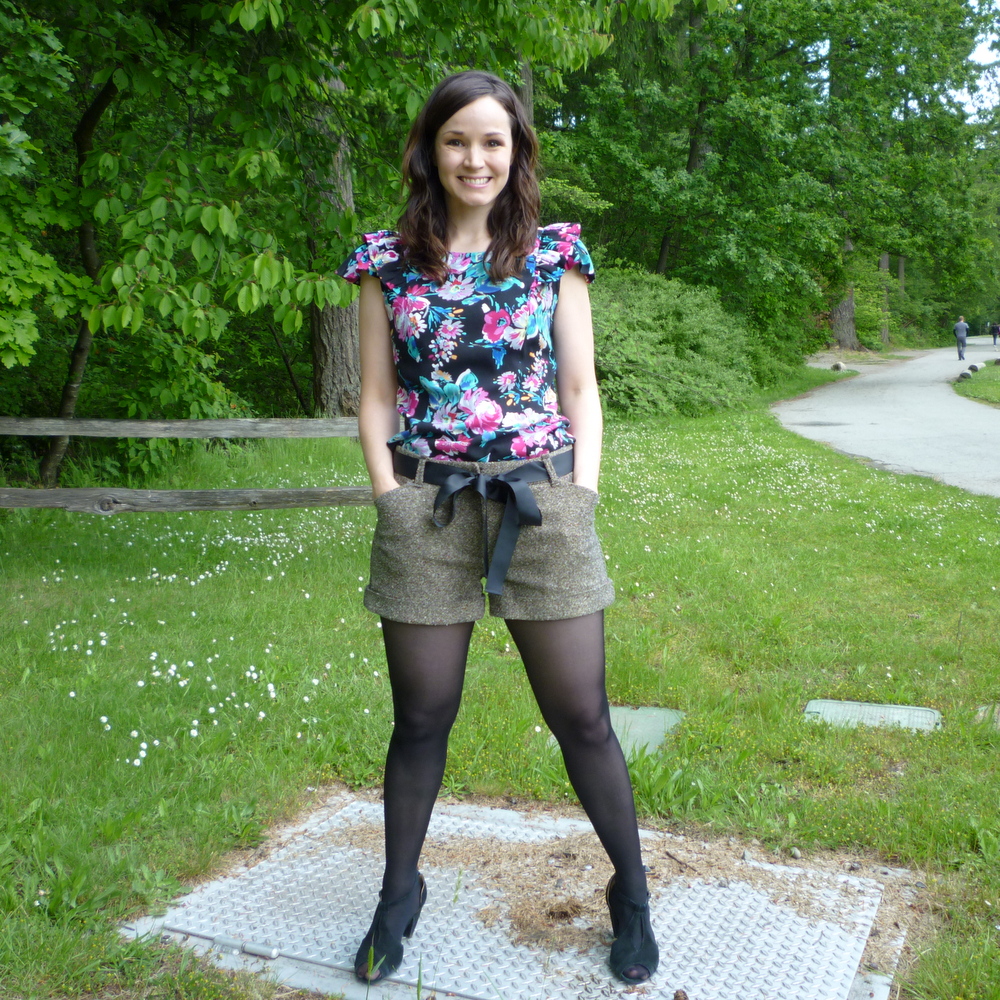 These turned out really cute, and I am normally someone that fears wearing shorts. Now I dream of making summer shorts in a rainbow of colours! Wouldn't red shorts be fun? Or hot pink? Or gingham? Dark denim? So many sewing possibilities, and none of them require a ton of fabric. You can wear these shorts either cuffed or un-cuffed, it's up to you!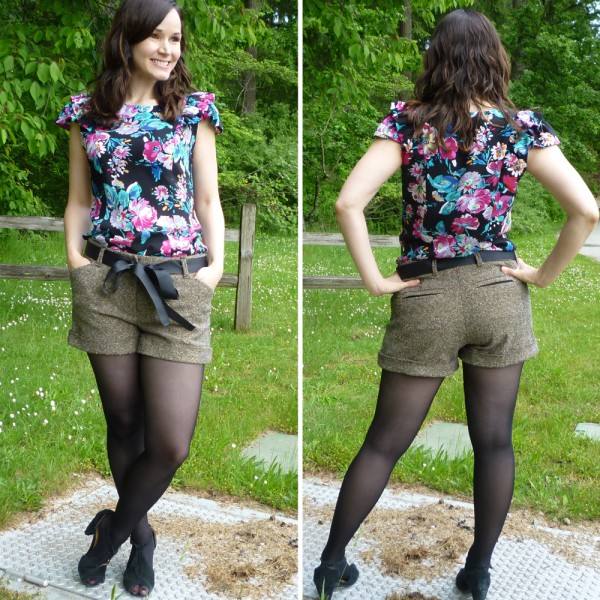 I feel more confident wearing pants with a front fly than any other closure. We need closures we can trust when we carry our weight on our lower body. Pockets in front are subtle slash pockets, and won't add any bulk to the hips! Back pockets can be skipped entirely for a quicker project, or added for a traditional trouser look.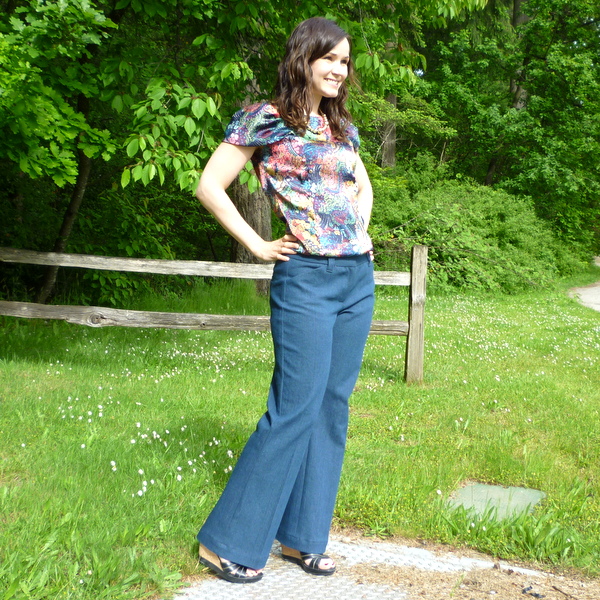 (Side note: pants are really hard to photograph, especially this stretch denim. They look even better in real life! I'm planning to make another pair of the full-length pants and re-take these photos soon.)
My favourite feature of this pattern? It's adjustable – even after the pants are sewn! Have you seen the inside of men's suit pants before? They have a handy extension added to the centre back seam that allows for alterations. The Thurlow trousers are designed with the same extension, for easier alterations. Isn't it the worst to get pants that fit, only to gain an inch in the waist? This extension won't solve all possible fit issues, but it will give you an inch or two of extra room if needed. It also allows you to try on the pants while partially sewn, and adjust the fit through the centre back, so your pants fit you just the way you want!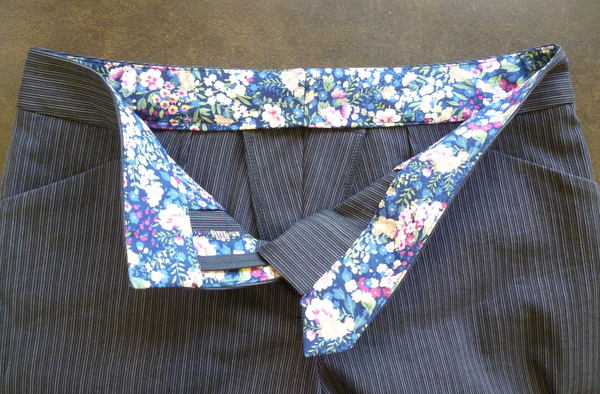 I love the little ribbon waistband on the shorts! Replace it with your own belts to change up the look.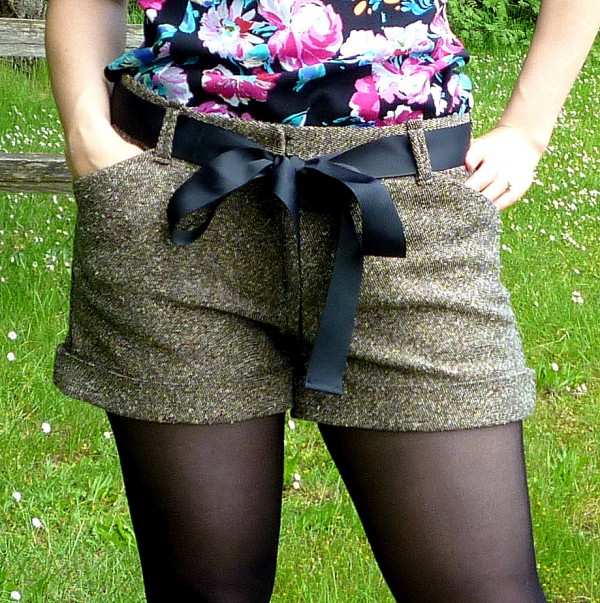 Thurlow is a street in downtown Vancouver. When I was dreaming up pattern names, I always knew Thurlow would be the perfect name for trousers. It suits the style so well! Thurlow trousers sound like classic men's tailored pants. And they are classic in style with men's tailoring features, but most definitely cut for a woman's body.
Many of you have been asking for a pattern for trousers, so I'm happy to announce that it's here! Yes, the Thurlow Trousers pattern is in stock already! Click here to visit the shop and pick up your copy of the Thurlow pattern today.
Have a wonderful weekend, everyone!