I'm thrilled to introduce the THIRD pattern from Sewaholic Patterns – the Lonsdale Dress!
This is my favourite one so far. I love everything about this dress! This is the perfect summer dress to me – it's flattering, comfortable, has pockets, shows off the waistline, and is easy to ride a bike in!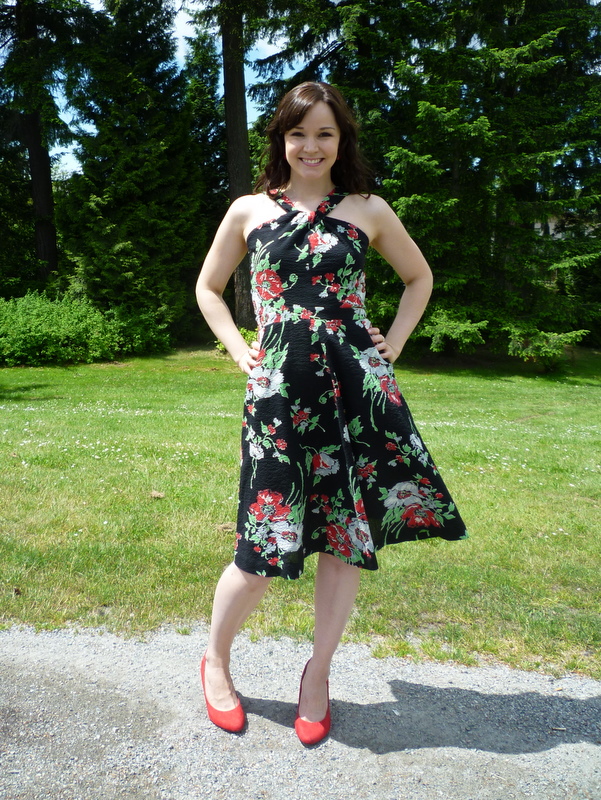 It has pockets! The pattern uses the same easy and flat construction as the Crescent Skirt. Perfect for toting a credit card and lip gloss for days when you want to leave the purse at home.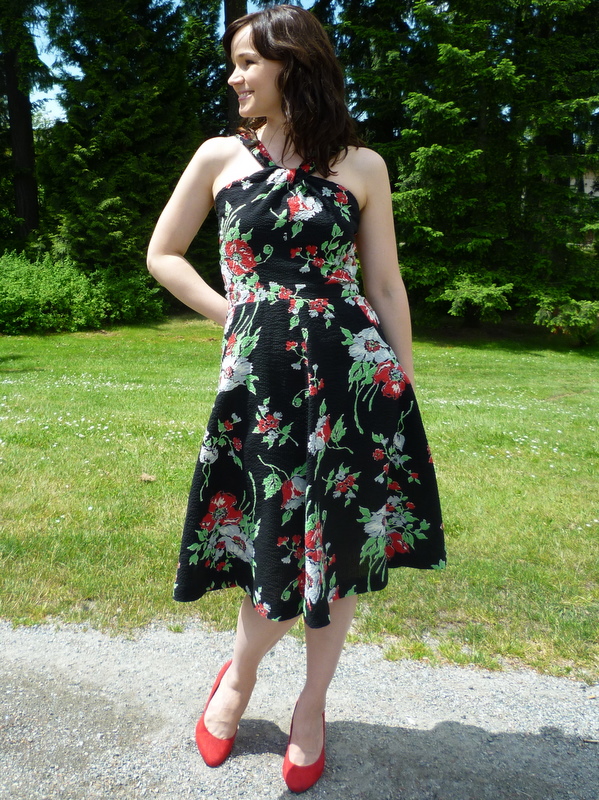 Your choice of two lengths: universally flattering just-below-the-knee length, and a longer full length. I'm working on a full-length version and can't wait to wear it!
This fabric is a vintage cotton seersucker I purchased on Etsy in the fall. I like the rippled texture and pretty floral print. It'll be nice and cool when the weather warms up!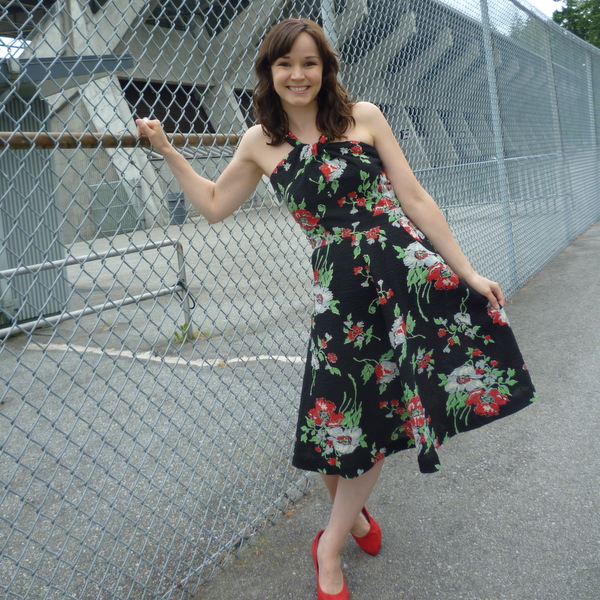 The waistband is at the natural waist for a comfortable fit. It looks great worn with a belt or without!
What's the name mean? Lonsdale is named for Lonsdale Quay in North Vancouver. To get there by transit, you take a SeaBus across the water from downtown Vancouver. It's a tourist attraction, with a market full of yummy foods and neat gifts, and a beautiful view looking back at downtown Vancouver. And this is exactly the type of dress for a weekend at the market! North Vancouver is a beautiful area, with Capilano Suspension Bridge and Grouse Mountain, home of the Grouse Grind, 'Mother Nature's Stairmaster.'
Back to the dress. It's the ideal thing for hot summer days – thrown on one easy piece and go!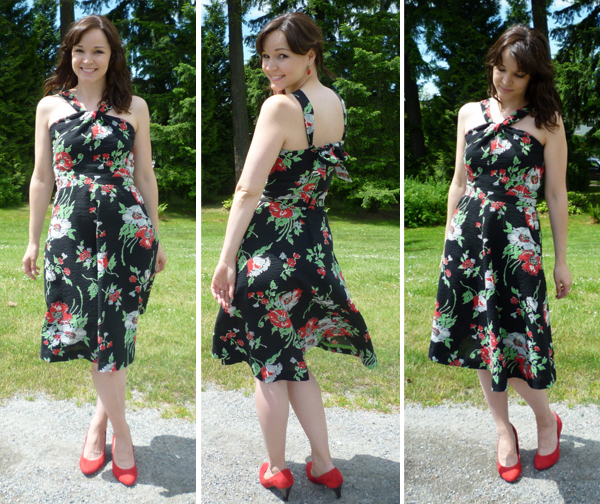 The great part about the bow-tied ends is that they're adjustable! You can easily pull the straps tighter or loosen them up for extra room. Tie the front in a half-knot (my favourite look) or a full-knot (my sister's favourite look) to change it up.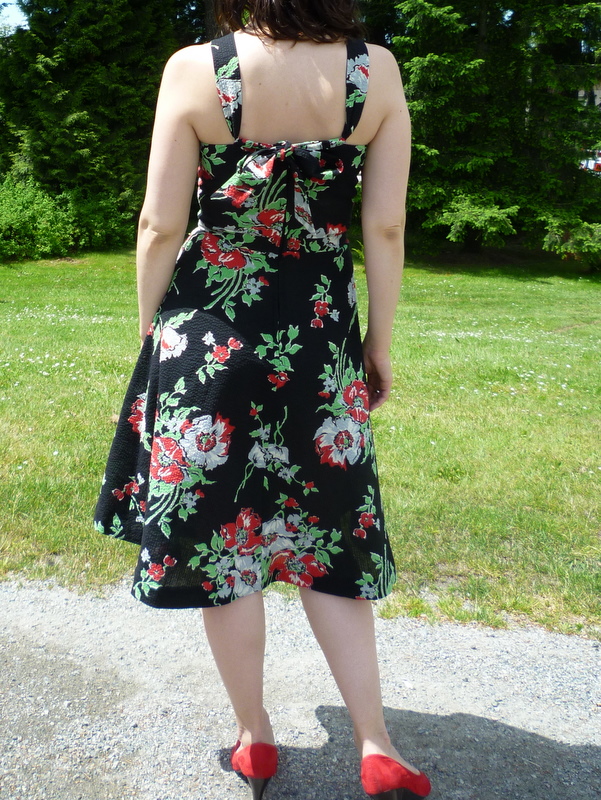 It works for riding a bike! I've worn it to work biking and the skirt is definitely long enough for modesty, flared enough for maximum leg movement.
Best of all, it's easy to sew! Even easier than the Crescent Skirt, I'd say. No darts! Minimal hand-sewing! Easy pockets!
I made the first sample up in about four hours, from cutting to hemming, and that includes pausing for photos! I'm fast, but you'll be nearly as fast, I'm sure.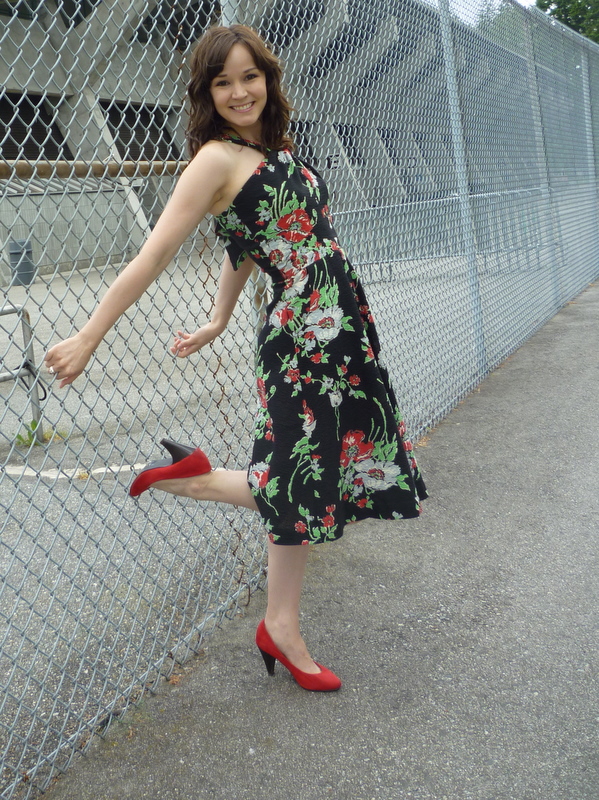 Pre-sales are starting very soon! Sign up to the mailing list to be eligible for advance ordering and special offers.
What do you think? Do you like it? It's out for printing right now, and scheduled to ship by mid-July. I have another dress in printed cotton lawn to post soon, and I'm planning a soft rayon for the full length version. What fabric would you use for this dress?
Have an awesome weekend and stay tuned for more on this exciting new pattern!