I'm excited to introduce our newest pattern – the Davie Dress!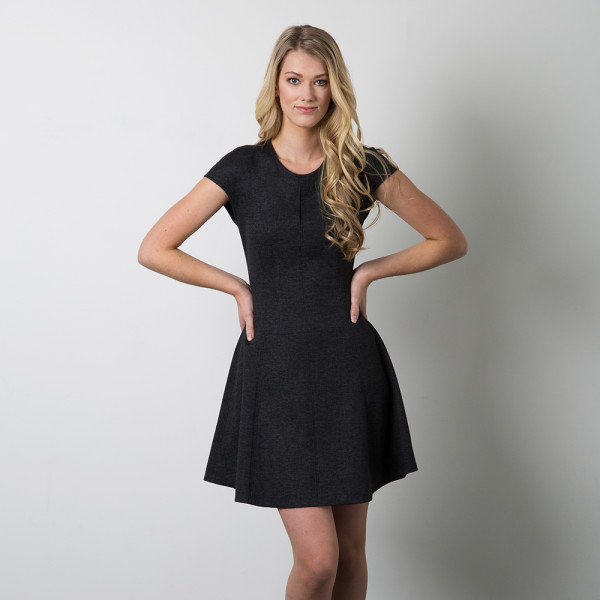 The Davie Dress is a flared knit dress with princess seams, two length options and a keyhole neckline. You asked for a knit dress – and here it is!
Our goal with this pattern was to offer an elegant and classy take on the basic knit dress. I wanted it to be feminine with a tailored look, but every bit as comfortable as a tee shirt like the Renfrew Top.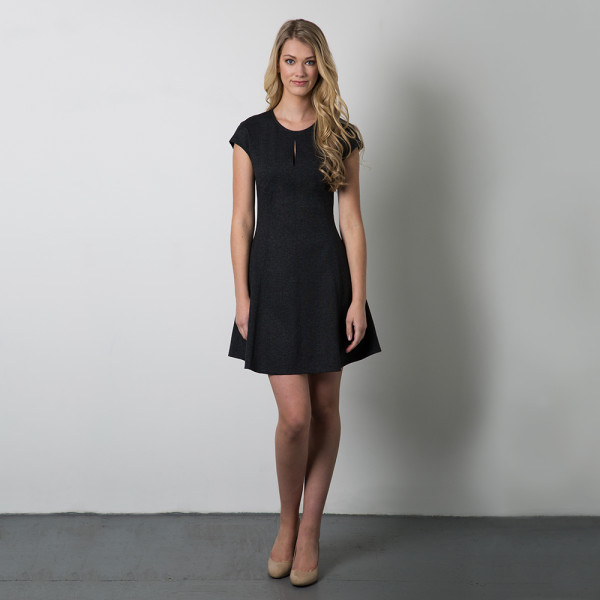 Originally we designed this dress for using double knits and ponte fabrics. The grey fabric we chose is reversible so we used both sides of the fabric for one of the dresses.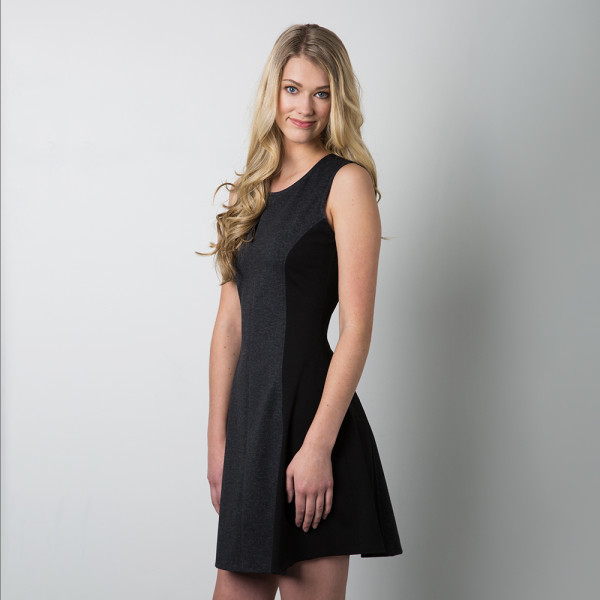 Then I wondered what it might look like in a softer, clingy jersey knit… and the result is fantastic!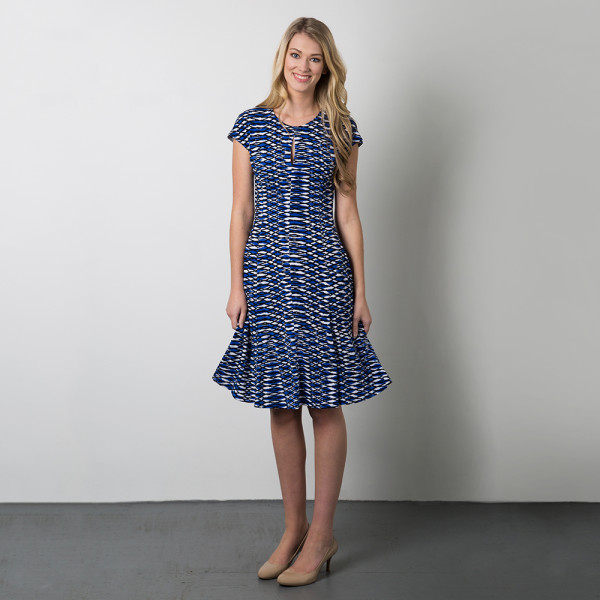 In a jersey fabric, it's swingy and hugs your curves.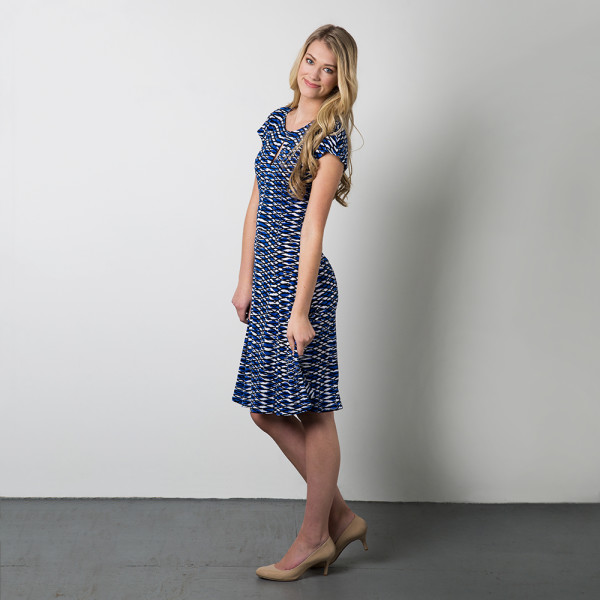 In a ponte di roma or double knit, it's more structured and holds its A-line shape.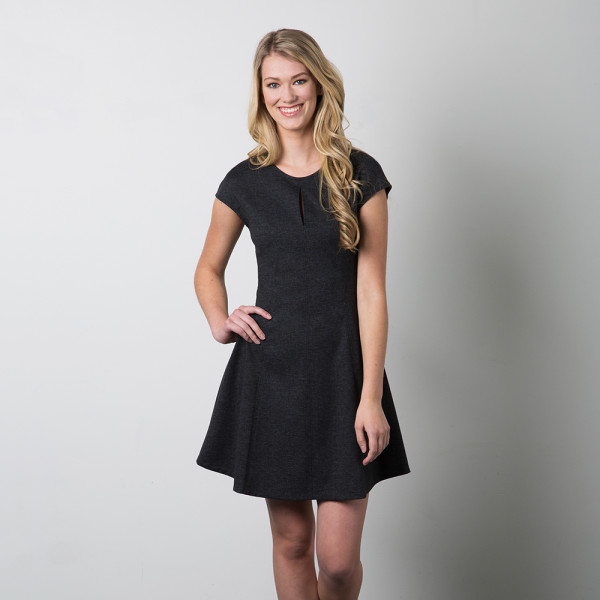 Same pattern, two different looks! I loved the look of the short, cute, A-line Davie Dress but once I saw the longer version in jersey, I liked the look of this pattern even more. It's nice to be able to use just about any knit fabric for this pattern, depending on the look you're after. It's even beautiful from the back view.
The keyhole neckline shows just a peek of skin, while the neckline itself has a gentle scoop without being too low for the office. Cap sleeves add a bit of coverage and balance out the hips, but it's still easy to layer a jacket or cardigan on top. The short version also includes a sleeveless option if you prefer no cap sleeves, or if you always plan to layer something on top.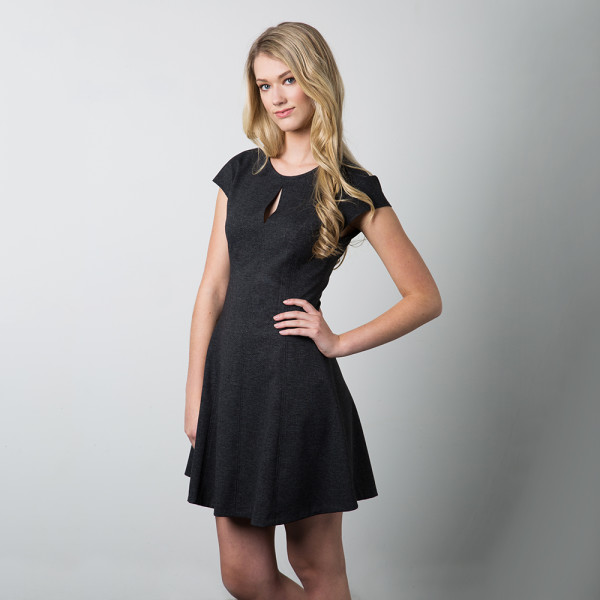 Princess seams allow for easy alteration, and the back seams curve towards the nape of the neck in a flattering way.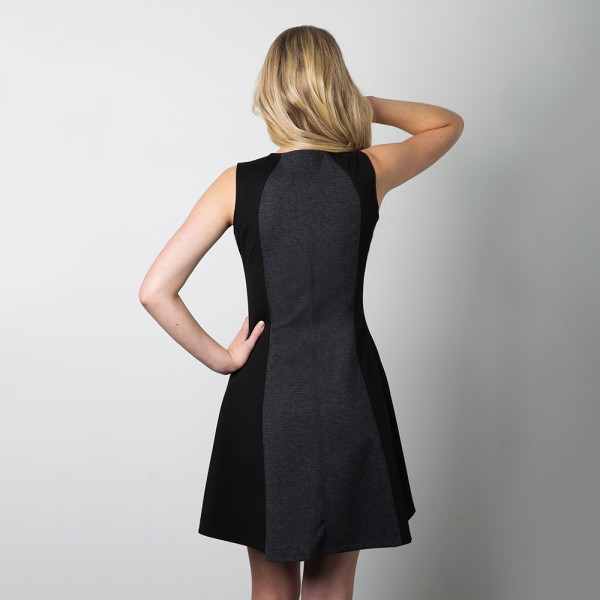 This dress is really quite easy to sew, the most challenging part is the neckline and it's not that hard. We have a tutorial planned for sewing the neckline on the Davie Dress, so you'll be covered!
What's new with this pattern?
New for 2015:
Extended sizing 0-20, all in one envelope
French translations as free downloads
Metric on the back envelope
PDF pattern available at the same time as the printed pattern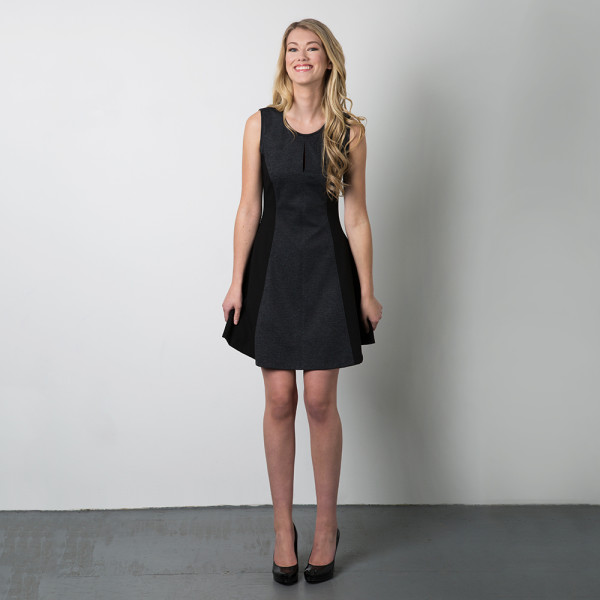 Pick up your copy of the Davie Dress pattern today! Here are quick links to the shop:
Thanks for your support, and I hope you like the new pattern. Have a wonderful weekend, everyone!
ps. if you downloaded the Davie Dress pattern before 8:58pm Pacific Time last night, there's been an update to the tiled pattern pieces. We edited the file so please download an updated version. I contacted everyone who purchased the pattern, but just in case, I thought I'd point it out here as well!