I'm so excited to introduce the newest pattern from Sewaholic Patterns, the Cordova Jacket!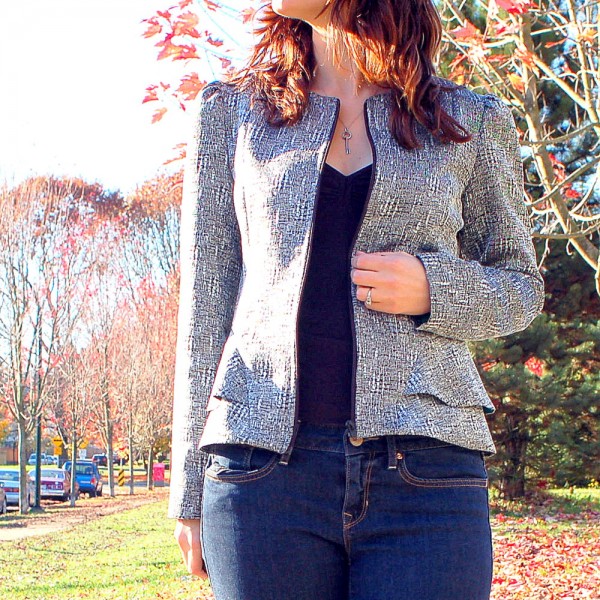 This is the ninth pattern in the line, a modern zip-front jacket with peplum seaming.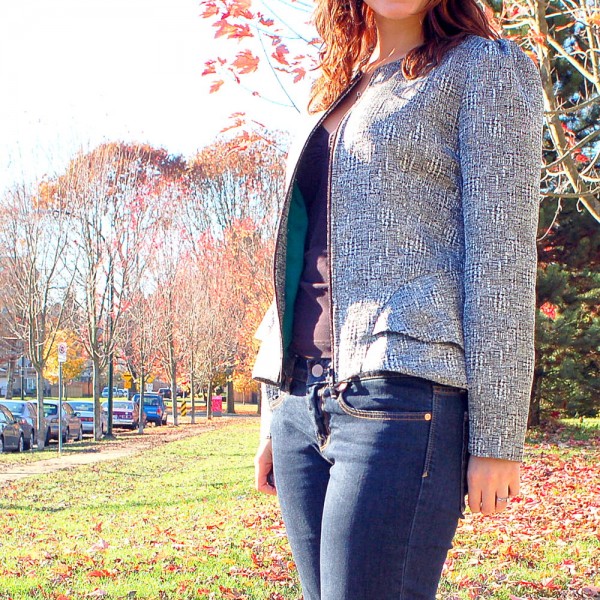 I created this pattern to fill the void between casual and formal jackets. We have the Minoru Jacket for a sporty look, now we have the Cordova Jacket for work, a dressy jacket that's not a blazer. The collarless design not only means you don't have to sew a collar, but it works well with cosy scarves and cowls. Princess seams make it easy to adjust the fit, and the double peplum creates an instant hourglass silhouette.
It's great with jeans or trousers, equally great with a dress! I've modeled it with jeans and a simple tank to keep the focus on the jacket. I think it would be gorgeous with a pencil skirt or a dressy pair of Thurlow Trousers!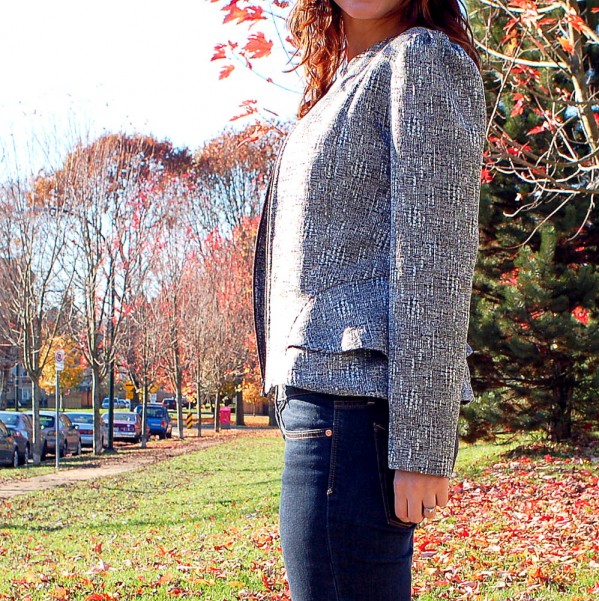 The jacket is fully lined, so it's easy to slip on over layers.
None of my back view photos turned out excellently, but I've included a blurry one for reference. The double-peplum detail is designed for a curvy figure. Basically, it distracts from a curvy rear and draws the eye upwards. It really does work!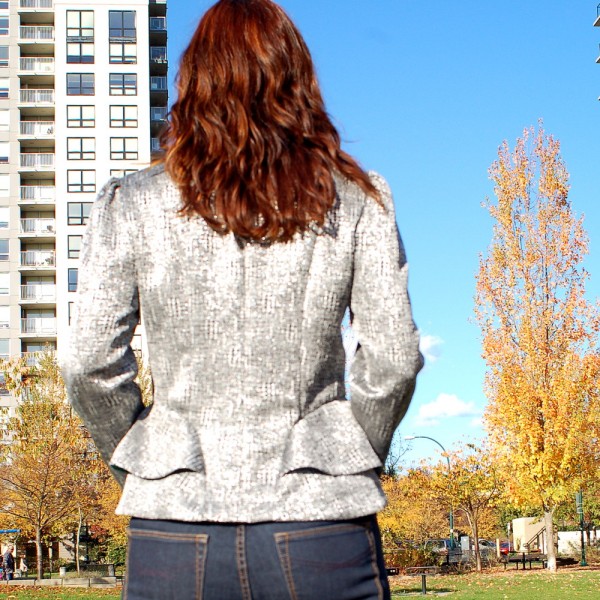 If you're not crazy about the double-peplum, the pattern includes a second view with just the peplum seaming, no double layer which means no added volume. It's great for thicker fabrics, or if you prefer a sleeker look.
I've chosen a shiny metallic fabric for my jacket, which makes a great statement piece. When the sun is shining, the fabric looks more silver, but when the light is dim, it looks more like a tweed or dark brocade.
This jacket would be great in all kinds of different fabrics! Wools, textured tweeds, corduroy or velveteen are perfect choices for fall. For a light spring jacket, look for a cotton twill, denim or linen. I'm picturing it in a light olive cotton twill for a feminine take on the military jacket. How about a rich plum corduroy for a warmer jacket?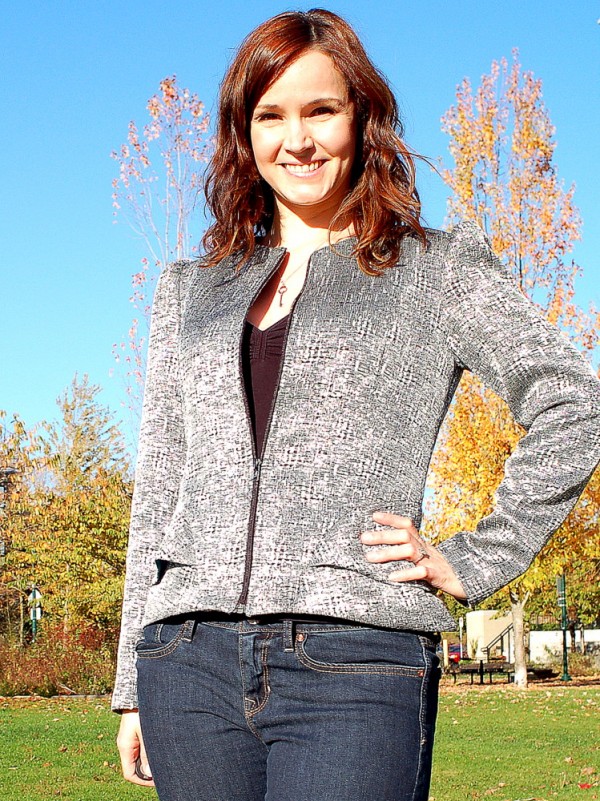 Vertical princess seams make it easy to get a perfect fit, and the possibilities for embellishment are endless! Why not replace the centre front zipper with hooks and eyes? Add decorative trim down the centre front? Appliques on either side of centre front, or detailing down the back?
This great-fitting modern jacket is perfect for work, weekend or a special night out! I hope you like it!
About the Fabric: Metallic Tweed from Télio, lined with emerald green satin polyester also from Télio
I waited to announce this one until the patterns arrived, which means the Cordova Jacket is in stock already! Place your orders now and orders will start shipping right away!
Click here to visit the pattern store and pick up your copy of the Cordova Jacket pattern today. Thanks for all your support!