I'm excited to announce the newest pattern from Sewaholic Patterns today – the Alma Blouse!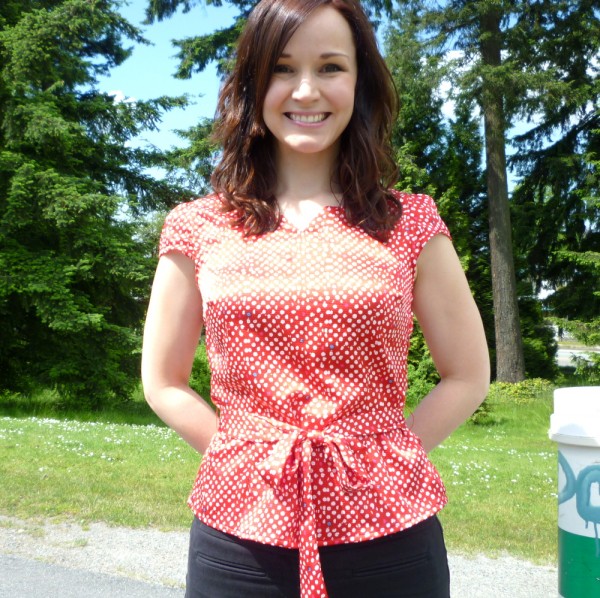 This is a great, versatile pattern that offers three neckline variations and three sleeve variations, for a total of nine different blouses. Switch up the sleeve and neckline options and customize your perfect blouse! It just might be my favourite pattern yet because there are so many possibilities.
View A has little gathered cap sleeves, and the notched 'V' at centre front adds interest to the neckline.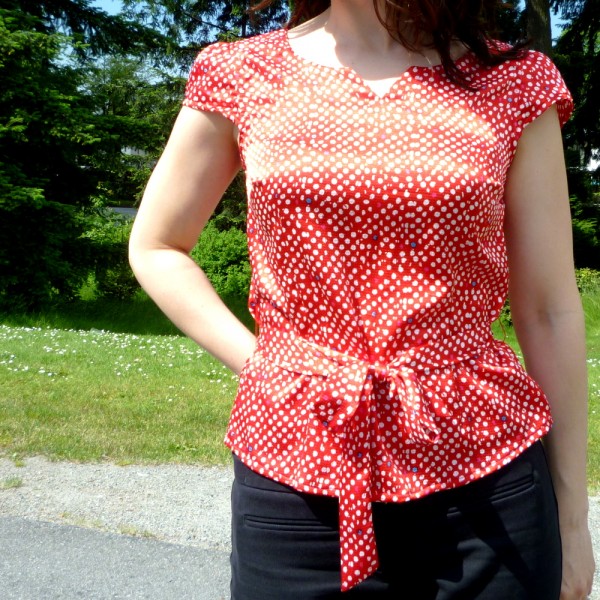 Both vertical darts and bust darts create a flattering silhouette. The neckline is not too low or too high, but sits comfortably below the collarbone.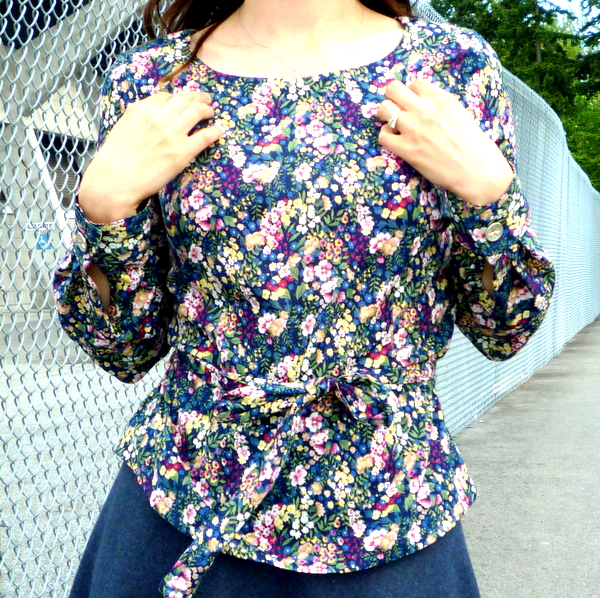 The tie belt draws attention to the waistline. While the Pendrell Blouse is great for tucking in, the Alma Blouse can be left untucked.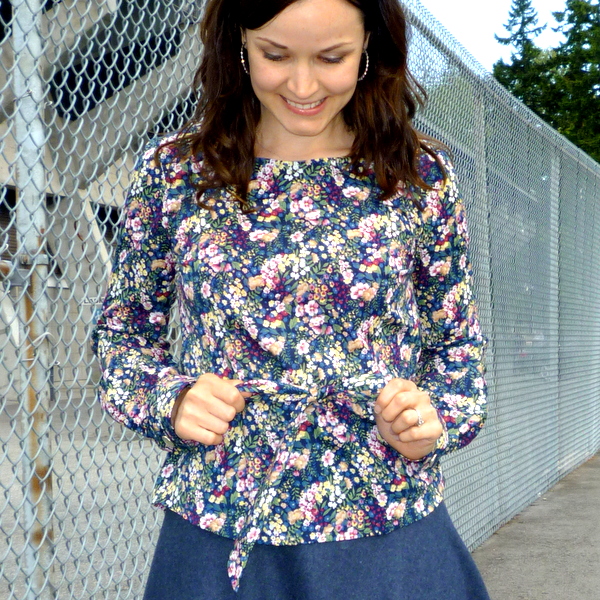 View B features a pretty rounded collar. It's designed for contrast fabric, and the possibilities here are endless!
I'm imagining a printed blouse with a solid collar (like the one below), dots with stripes, a lace blouse with a solid collar, piping around the collar (or just piping around the round neckline)  trim or lace detailing… now if only I had a little more free time to make up all of the variations that are in my head!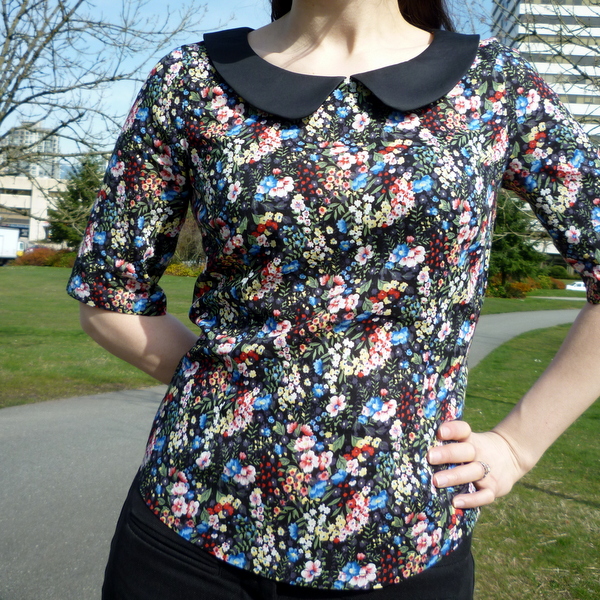 I like the elbow-length sleeves on this version. They're slim without being tight, short enough to be out of the way but still provide plenty of coverage.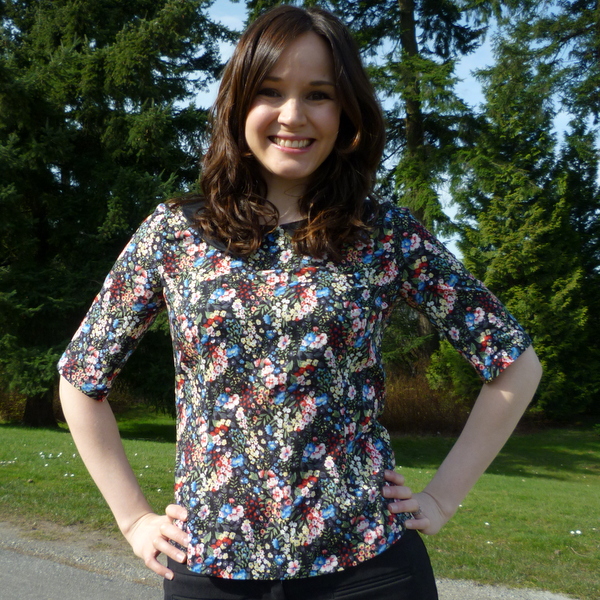 It's a great-fitting blouse, streamlined without being tight. I left off the tie belt for View B, because I wanted to keep the focus on the collar, but you're welcome to add it back on for your blouse!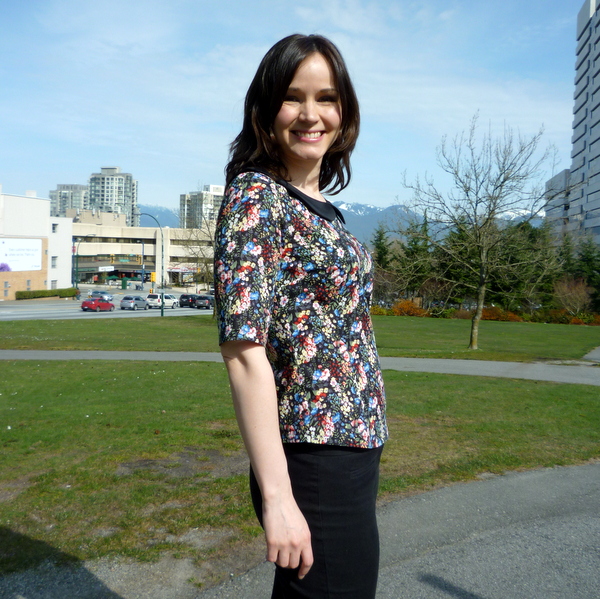 View C has a simple round neckline. I love the full-length sleeves on this blouse! It's nice to have a long-sleeved blouse option that's not your classic button-down. This is a simple yet feminine alternative that's perfect for work.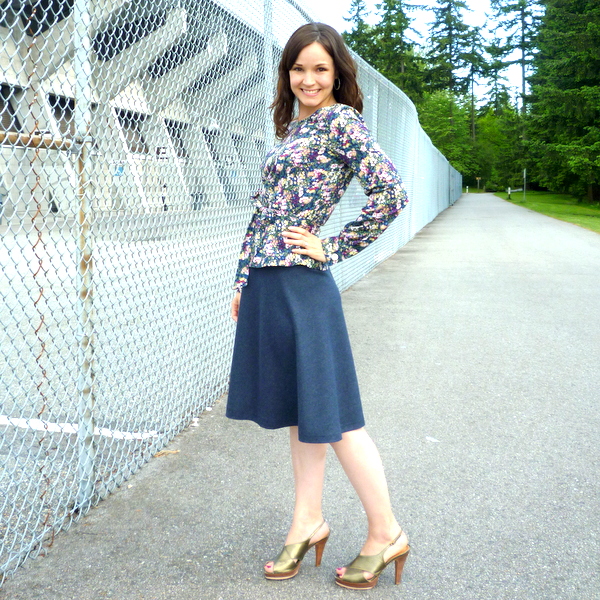 The cuffs close with buttons, and you know I love buttons. Pick out two special ones and show them off on your cuffs!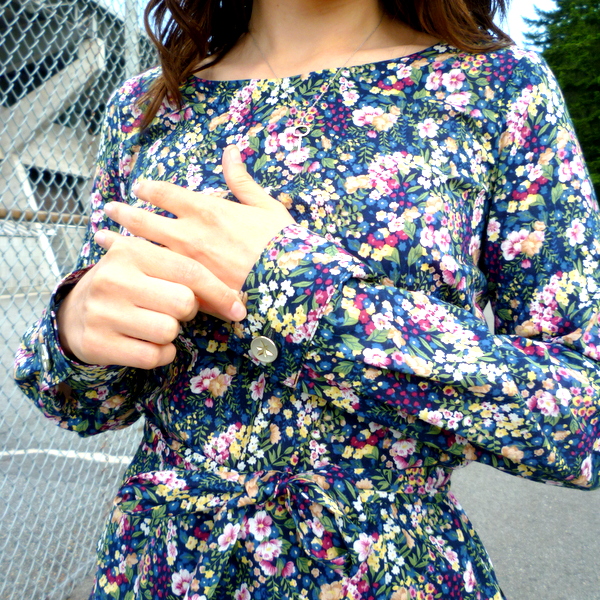 About the Fabric:
Alma Blouse View A: Polyester Print from Télio
Alma Blouse View B: Floral Cotton Voile from Télio, with black cotton for the collar (also from Télio)
Alma Blouse View C: Floral Cotton Voile from Télio
Want to know the best part? The Alma Blouse pattern went out for printing right before I left on holidays! So when I came back to the office, the patterns were all ready and waiting to be assembled. (And I finally finished stuffing the last of the envelopes late last night.) Place your orders now and orders will start shipping right away!
Click here to visit the pattern store and pick up your copy of the Alma Blouse pattern today. I can't wait to see your finished blouses!