Happy Monday! To kick-start your week, here's what I found inspirational over the past couple of days. So many cool things happening in blog-world!
Another Vancouverite, Jasonda Desmond, launches a line of organic digital prints! So pretty, soft colours and a seaside theme.  This one's my favourite. What can I make with just a half-yard – the top half of Macaron perhaps? Which makes me wonder, would you pay more per metre for organic fabric, or does the price make it prohibitive for you? Do you see the value in eco-friendly fabric?
If you could pick, what day of the week are you most in need of inspiration? I'd like to do a weekly round-up but I need a schedule to keep me on track. I'm a rules kind-of-girl. Boring perhaps, but definitely organized!
And on another exciting note – we took my Las Margaritas dress out this weekend for its dinner date, at where else, Las Margaritas!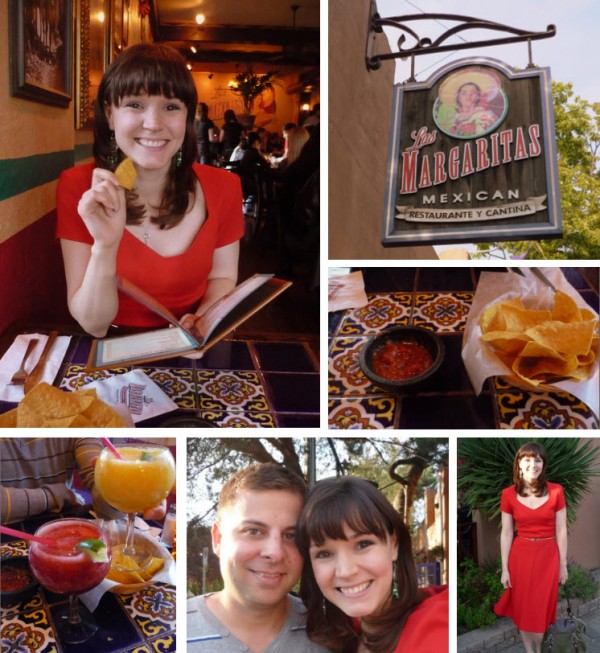 Thanks to my wonderful man, for the delicious food and for proving the red dress theory works. Though we should check with Amy and see if her red dress earned her a dinner too…
Happy sewing everyone!