What are you doing tomorrow afternoon, Wednesday the 10th? If you're free and in Vancouver, come to Atex Designer Fabrics! I'll be doing a Meet & Greet at their newly opened store.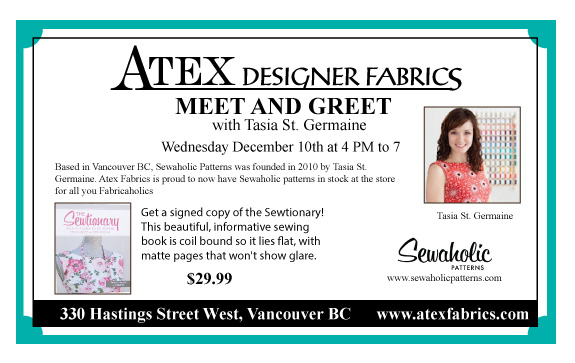 I've already visited the store since it opened and it was great! Lots of wools, silks, and apparel fabrics at reasonable prices. (I bought a beautiful piece of plaid wool silk.) It has amazing neon lights in the window that blink 'FABRIC' to catch your eye from the street.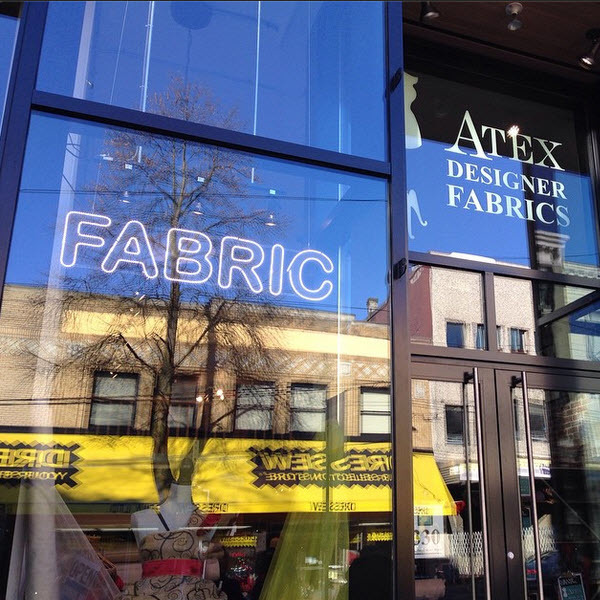 (photo source – Caroline's instagram)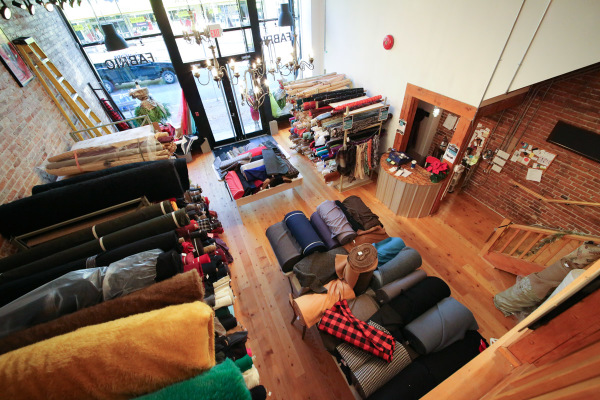 (photo source – Atex Designer Fabrics website)
I'll be there from 4-7pm, perfect for stopping by after work. I'll have books if you wanted to pick up a signed copy. It would make a great gift for the sewing friends in your life! They stock Sewaholic Patterns as well and of course, plenty of fabric!
See you there!