Ahh… home sweet home! I'm back after a wonderful vacation and adventure. There's nothing like the feeling of coming home, of sleeping in your own bed again and actually being excited to get back into your routine. I've definitely missed sewing – it's strange not having my creative outlet! My sewing machine's home from its very first tune-up, probably a good thing as I'm bursting with new sewing plans and ideas!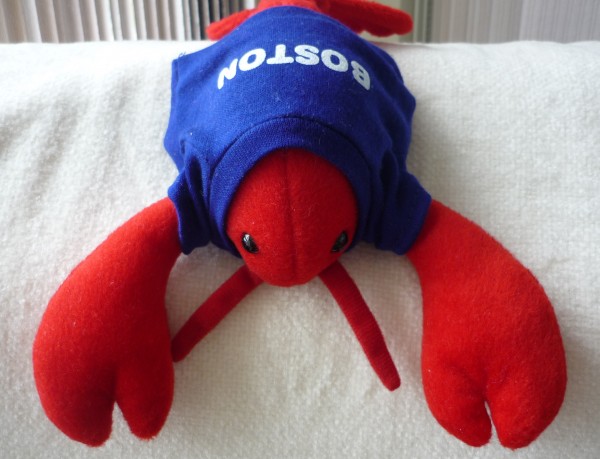 (above: a little lobster souvenir from Union Oyster House in Boston, America's oldest restaurant. I'm not usually a stuffed animal person but this one I like!)
I have nothing new on the sewing front (yet!) and I haven't uploaded any vacation pictures. Actually, there's a sad story there. Six hundred photos into our vacation, I lost ALL our photos to a 'Card Read Error,' completely out of nowhere. I was just flipping through the last few photos, and suddenly they were all blank, little black boxes where our photos used to be. I was pretty devastated, but tried to put it in perspective, no one got hurt and no one was seriously injured. Apparently, heat and humidity can ruin a memory card, and it was plenty hot and humid in DC, let me tell you. Avoid disappointment – back up your photos if you're traveling!
So as it turns out, I have very few photographs from our vacation. I even lost the photos of Winmill Fabrics and Sew-fisticated in Boston. But I do have some shots of G Street Fabrics in Virginia – what a fabulous store! Trena's directions were spot-on and totally easy to follow. Thanks to everyone who left me comments on where to fabric-shop in Boston and DC. I'll report more on my fabric adventures shortly!
In the meantime, here's a little vintage fabric eye candy while I get sorted: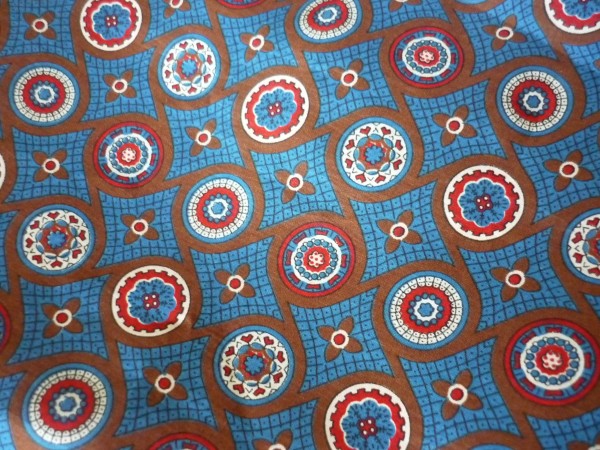 Vintage silk – isn't it gorgeous? I have 5 yards of this pretty little print. This was a fantastic Etsy purchase – when I received the package, the seller had included little swatches of her other two silk fabrics!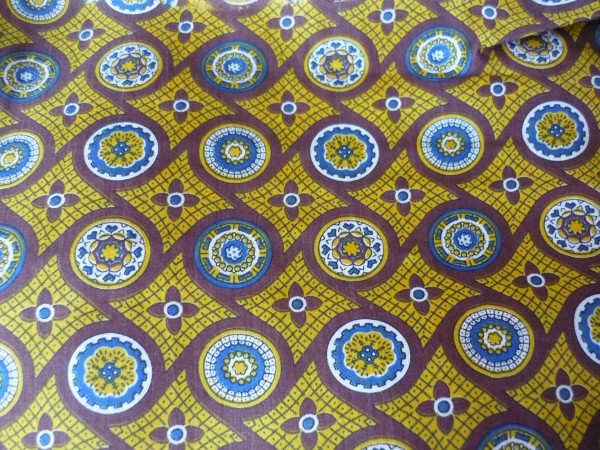 So of course I bought them, too. (The yellowy-gold one above, and the red one below.)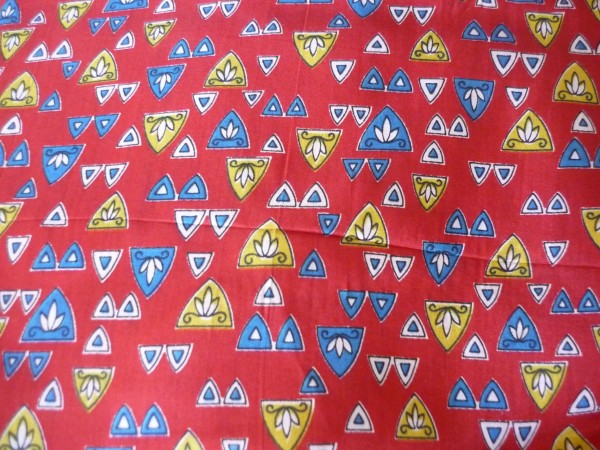 Pretty, pretty, pretty! These are just begging to be made up in a gorgeous 40's style drapey dress. I think I have just the pattern, too…
I'm off to go catch up on some blog-reading, test out my newly serviced sewing machine and read all of the wonderful comments you've left while I've been gone. And of course, show you the fabric I bought! What have you been up to over the last three weeks? What did I miss?