Look, I'm featured in Burdastyle's Best of October slideshow – how exciting! My Twin Spruce Dress is selected as one of the 25 featured member projects.
Here's a screenshot – click the image to visit the slideshow!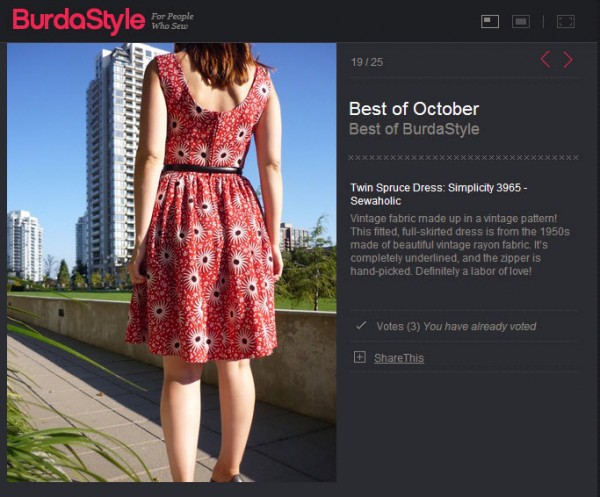 Jaime sent me an email shortly after it was posted, to let me know and say congrats. Thanks, Jaime!
Check it out and if you like it, vote for me! And while you're there, check out the rest of the best for exciting sewing inspiration. Pretty coats, summery dresses, bridal and evening looks – so much variety!