In the post about re-using muslins, Nic pointed out in the comments that it's called "making a toile" in the UK, and the fabric itself is called calico. So here in North America, that means that both the fabric and the act of making a test garment are called muslin! (Kind of confusing to have the same word mean both the fabric, and the concept.)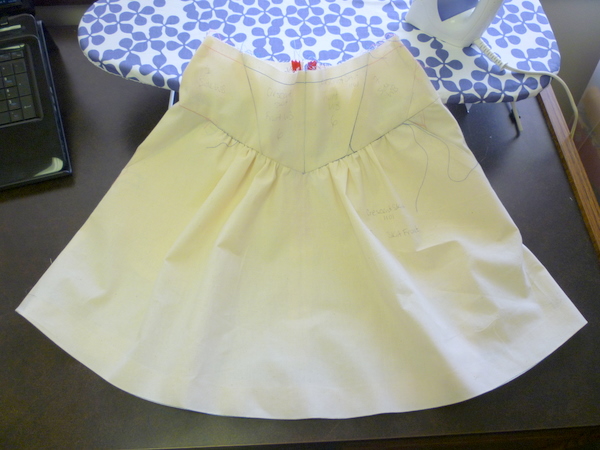 (a muslin for the Crescent Skirt, sewn using muslin fabric! Or, a toile for the Crescent Skirt, sewn using calico fabric.)
This is what we call 'toile' in North America: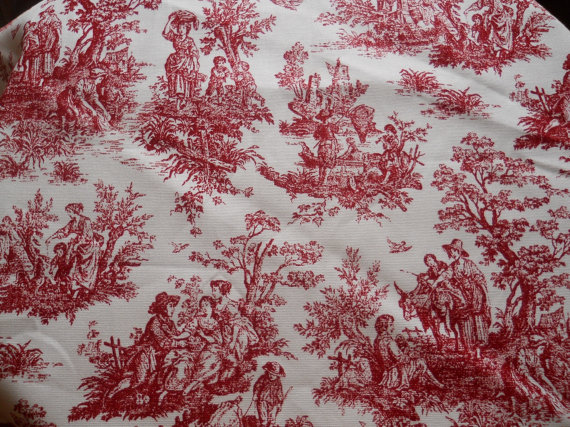 (source)
It doesn't have to be red, it can be black or white or blue, but we call these two-colour prints with this style of motif "toile." That's what I picture when I think of toile.
And I'm knitting from a knitting pattern that calls for press studs, meaning snaps. I had never heard of press studs before. I thought snap was a universal term, but it just goes to show how you never stop learning new things!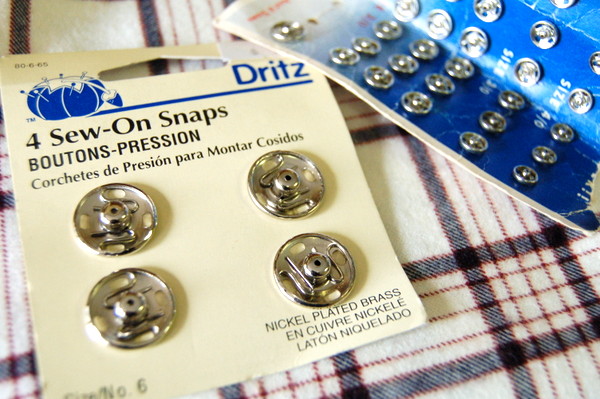 (snaps, or press studs)
So I'm wondering: what else is there? I'm sure these aren't the only sewing notions or concepts that are called different things depending on where you live. It's good to know both terms, to make my explanations clearer for everyone, no matter where they live!
What other sewing terms have different names in different parts of the world? Is there anything that you have read about on sewing blogs but have no idea what the equivalent is in your country?