Well, I must have been good this year… because there were sewing goodies for me under the tree! I know I asked for sewing gifts this year – but it's still exciting to unwrap useful, pretty and fun sewing-related goodies. Thought I'd share some of the fun sewing things I got this year, for a little Tuesday morning eye-candy!
On to the highlights!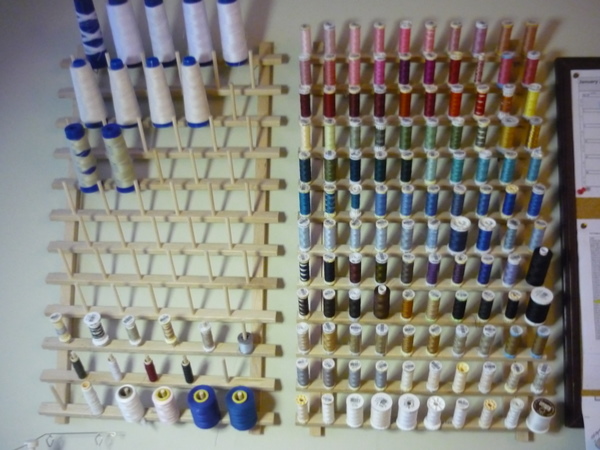 Thread racks! Yay for organization by colour! I was so excited, I hung these up right away. I nailed them into the wall and proceeded to hang and organize all of my threads. (First, I google-searched on how to hang thread racks.)
Mine are suspended by the top crossbar, hanging on two nails. I'm thinking of adding a few nails at the bottom for extra support. Thread isn't heavy, but I'd hate to see it come crashing down!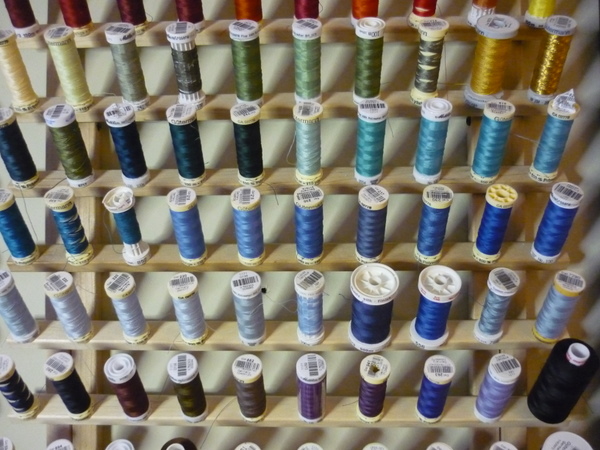 It's fun to see what colours I must sew a lot – tons of blue! I don't remember sewing a lot of pale pink, but I have lots of threads in pink, rose and fuchsia. This is so wonderful, now I'll be able to see whether I have matching threads on hand before hitting the store.
Can you believe this is all thread purchased for projects? I don't stash thread at all. The only thread I've bought that wasn't for a project was black, white and cream. (And only when it's on sale.)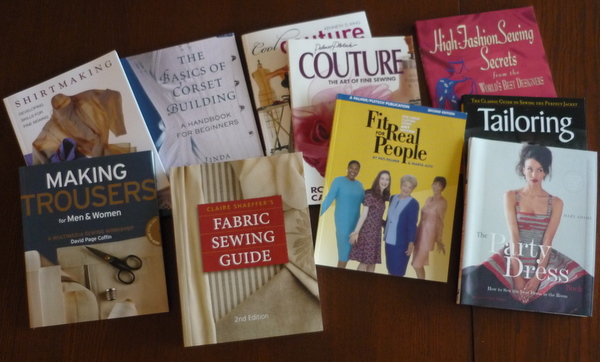 Books! Endless hours of entertainment, information and inspiration. I'm most excited about the Tailoring book and the Party Dress book, for completely different reasons. The Party Dress Book is full of fun, frilly and ruffled goodness, full skirts and swishy petticoats, and beautiful colour combinations. I've had a read-through already, and there are several techniques I'm dying to try out.
The Tailoring book is full of great photos and clear explanations, and I'm looking forward to trying out some tailoring techniques this year. (When I make that fantastic knee-length coat…)
Plus now I have my own copy of Shirtmaking! From Mr Sewaholic, no doubt. Looks like there will be another men's shirt project in my future! I'll sew his next shirt more slowly this time, with step-by-step photo tutorials. We can all conquer our fear of sewing men's dress shirts together!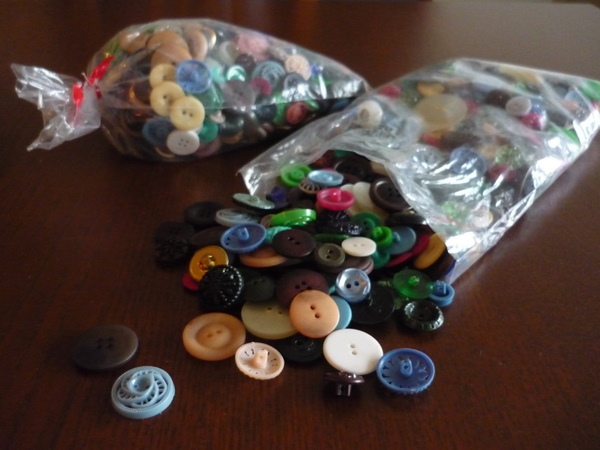 Buttons! I've held two giveaways for these vintage pound bags this year, so these were a fun surprise. I've already poked through and picked out a few favourites. This year, I'll have to make some dresses to match the buttons, instead of the other way around!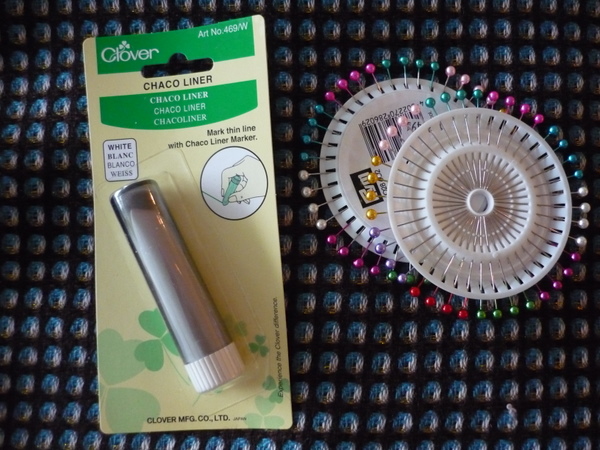 Pins, a chalk marker, and a beautiful piece of wool coating! I saw it in Fabricana when picking up last-minute shirt supplies for the Christmas shirt and coveted it instantly! It's wool with a touch of lurex, in gorgeous chocolate brown and teal blue. Wouldn't it make the perfect knee-length coat? With gold buttons, perhaps a faux-fur collar? Can't wait to wear it!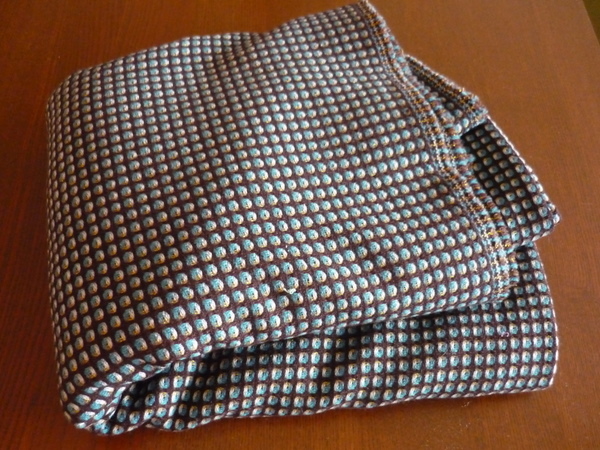 The older I get, the more I feel like my life is complete without stuff. Christmas isn't about racking up the gifts and hoping for a big haul. I hope you don't see this post as bragging, or a tally of all the things I got. It's more that I'm delighted to receive gifts that suit me, gifts that will be used and loved, and gifts that will be very useful in my new business pursuits.
Plus, I'm sharing my goodies with you guys as eye candy, as well as a sign of things to come! (Party dresses! Tailored wool-and-lurex coats! Making Trousers, perhaps!)
All in all, it was a wonderful Christmas and a delightful end to the year. Good food, good company – definitely the least stressful holiday season in a long time.
Did anyone else get sewing gifts this year? Sergers? Dress forms? Books? Hope you all had a wonderful Christmas weekend if you celebrate, or a fun few days off if you don't!