As the Sewaholic Patterns line grows, this question comes up from time to time. What if you love the look of a pattern, say the Cordova Jacket, but you're not pear-shaped? Can you still make the pattern?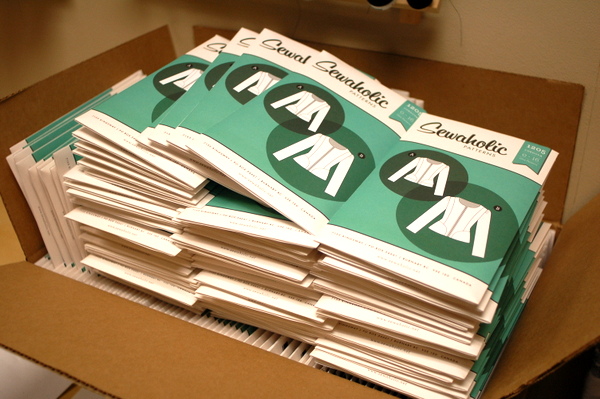 The short answer: of course you can!
Think of it this way – us pear-shaped women buy patterns from many different pattern companies. We simply adjust them to fit our curvy hips and muscular thighs. So we're not limited to a certain pattern designer, at all! We refer to the finished measurements, check them against our own, and make the pattern adjustments as needed.
It's just that with Sewaholic Patterns, for the first time the size chart is tailored to fit our proportions, so less adjusting is necessary for us pears.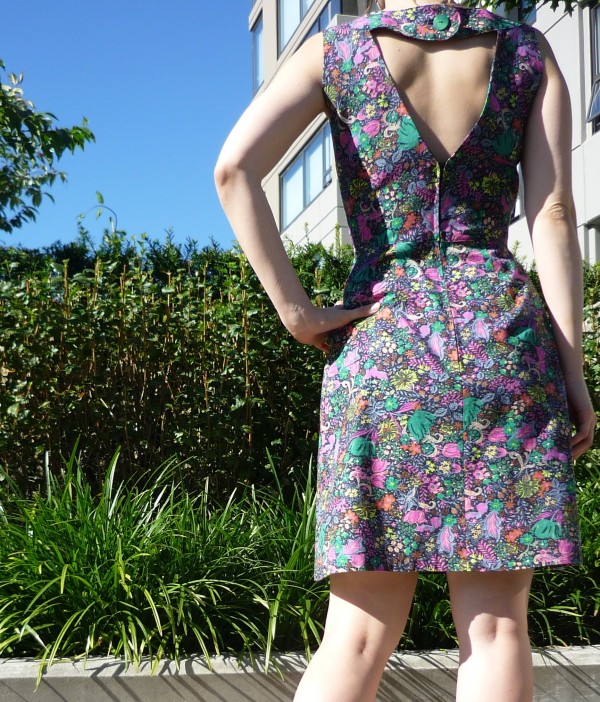 (For the dress above – original post here – I cut one size on top, and the equivalent of two sizes larger on the bottom!)
So if you're looking at the Sewaholic Patterns size chart and thinking you'd be a 10 on the top and a 4 on the bottom – that's totally fine! Instead of adjusting for fuller hips, you'd be adjusting for narrower hips. (Essentially, the reverse of what I do when I buy from other pattern companies.)

Also, jackets and tops don't always cover the hip area. So you'll be able to easily use any of the top and jacket patterns just like any other pattern brand, no adjusting needed!
Take a look – the Cordova jacket stops well before the wide part of the hips.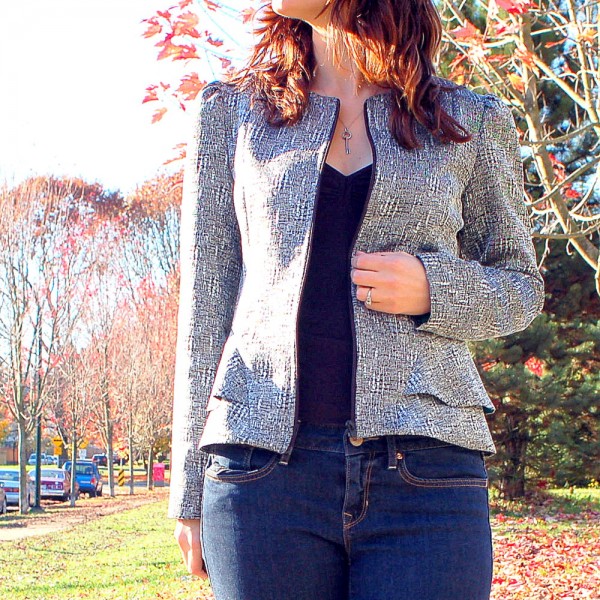 As does the Renfrew Top: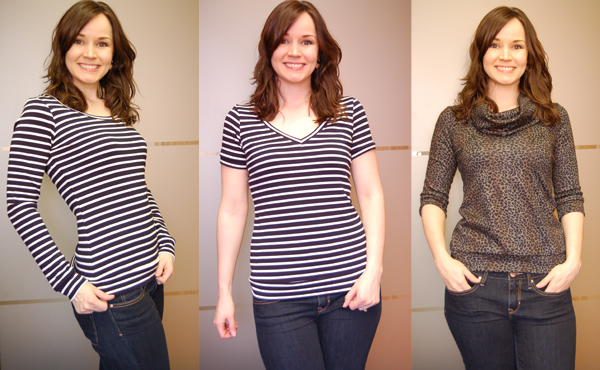 The Renfrew Top may fit differently if you're narrower through the hips, but it's easy to take it in to fit. Also, the Renfrew Top is cut fairly relaxed through the body. Look at the leopard print one – you can see the fabric folds in the middle, showing that it's not snug across the midsection.
If you're concerned about your tops being tight in the tummy, the Renfrew has ease built in for comfort. (And if you wanted even more ease through the middle, cut the sideseams straight between the hips and armpit, instead of curving inwards for the waist. You can easily take it back in if needed but this is a good place to start!)
The Minoru Jacket covers the hips but it's easy to take it in through the sideseams for narrow hips.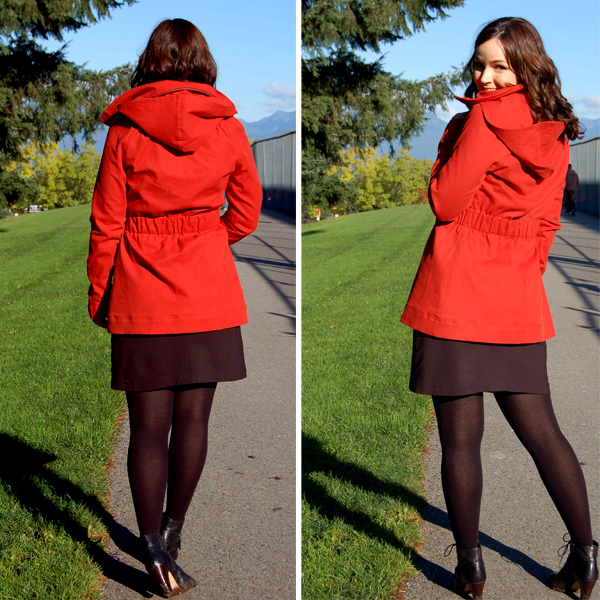 (The hip width looks right on me, but I've seen slimmer people try on this sample and have it look nearly A-line! If your muslin has an A-line shape over your hips, it's easy to nip it in through the sideseams.)
The only pattern I would perhaps not recommend if you're far from pear-shaped is the Thurlow Trousers and Shorts. It's very specifically designed for curvy hips, muscular thighs and a narrow waist. If that's not you, then you'll have to do a lot of adjusting to get it to fit your body.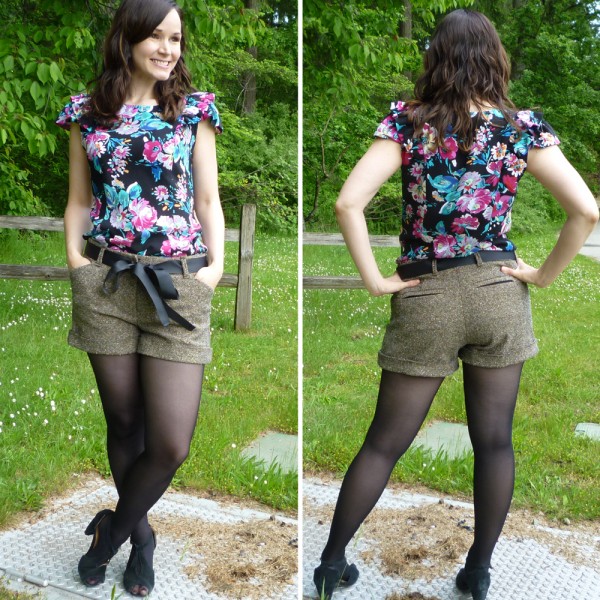 If you're not a pear or hourglass shape and you ask me whether I'd recommend this pattern for you, I would say no. It's just too much work to fit pants in general, much less pants that are designed to fit the exact opposite of you.
On that note, consider the style of the pattern, which parts are designed to fit and which are designed with generous ease. In the case of the Cambie Dress, the full-skirted version, there's no need to cut a different size for narrower hips. The full skirt will cover whatever you've got happening below the waist. Choose the pattern based on your bust, adjust for the waistline if necessary, and you're good to go!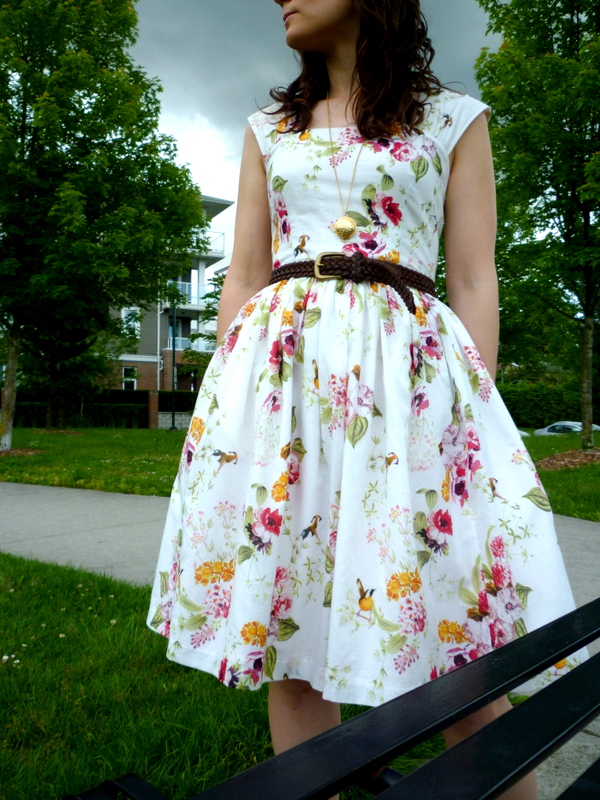 (There could be anything going on under that skirt! The fullness hides hips and thighs as well as whatever's in your pockets.)
The Lonsdale Dress is cut with a flared skirt, so again, if your hips are narrower, you'll end up with a slightly more flared skirt. (I wouldn't recommend tapering the sideseams from waist to a narrower hip width, or your sideseams will hang strangely. Cut the skirt all in one size without making adjustments, only adjust the bodice and waistband if needed.)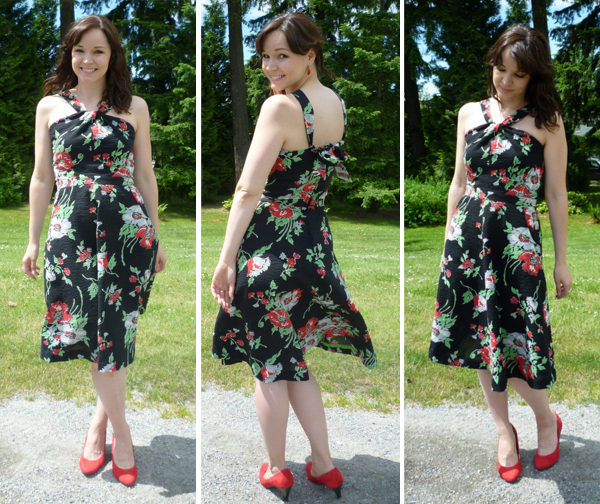 But will it look good on me?
The other question besides fit is flattery. Will a design that was created with pear-shaped figures in mind still look good on different body types?
I think yes. When I started Sewaholic Patterns, my goal was to design for pear-shaped women, but it's evolved over time. Many of my designs would look gorgeous on all different bodies! It's all based on what you feel comfortable wearing of course, but I've seen beautiful garments made from my patterns on women of all shapes.
If you love the look of a pattern, give it a try!
Still unsure? Here are some ideas!
Check out the Sewaholic Patterns Flickr group for inspiration and ideas, as well as to see the patterns sewn up for different body types.
Google-search the pattern you're considering. Just type in 'Cambie Dress Sewaholic' into the google image search and ta-da! Tons of photos of the Cambie dress sewn up, by people all around the world. (Try it!) It's another great way to get inspired by people's projects.
Try PatternReview.com to read reviews of the pattern and see photos from people who've made the pattern. You can search by company, by pattern name or by pattern number to find what you're looking for.
Check out pattern testers' versions of my patterns. When I choose pattern testers, I make sure to have a range of sizes represented. (Not all of them have blogs and not all of them share photos but I do ensure to have at least one person testing each size from 0 to 16!)
Basically, after that long answer, the short answer is this: You buying a pattern designed for pear shaped women is just like someone who's pear-shaped buying a regular commercial pattern. It might work out of the envelope, or it might take a little adjusting to get it to fit perfectly. Either way, when it comes down to it, it's just a case of measurements! Figure out how you want it to fit, and adjust accordingly.
I hope this helps! I've seen this question come up a few times recently and thought there might be even more people wondering the same thing but were too busy or shy to ask.
PS. If you're not pear-shaped, but have made a Sewaholic Pattern with good results, I'd love to hear from you in the comments. It's one thing for me to say the patterns work on many body types, but it's so much better to hear from someone who's actually done it!