Guess what?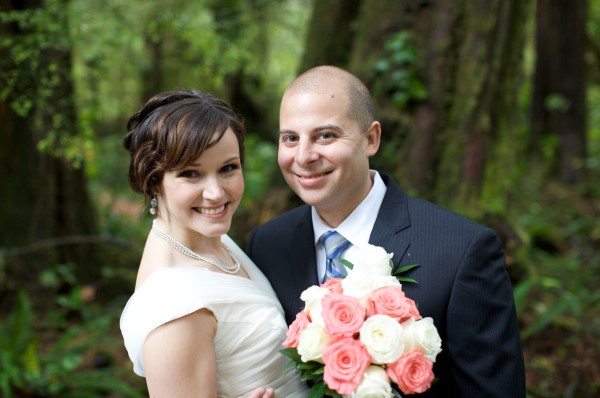 Yes! I got married. I figured since I mentioned the engagement here, ages ago, I should at least let you know that we finally followed through. We did it! My Mr. Sewaholic is officially my Mr. Sewaholic.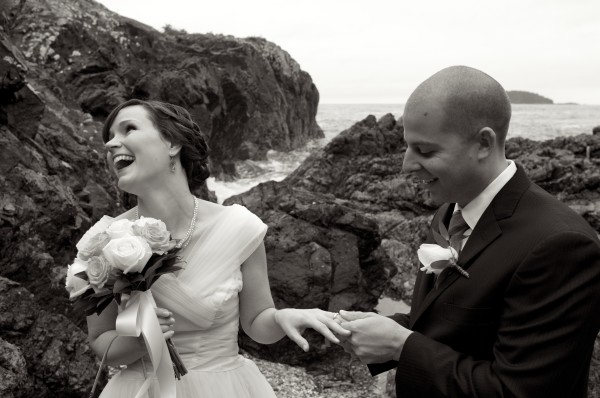 (I'm laughing because the ring is tight and he's having a hard time putting it on my finger!)
The dress I wore is vintage from the 1950s. It's exactly what I was looking for. I thought about sewing my dress, but didn't have a lot of spare time, and it would have felt like a burden rather than a joy. We eloped this month in Tofino – yes! I've finally been there now, and it's just as gorgeous as it looks.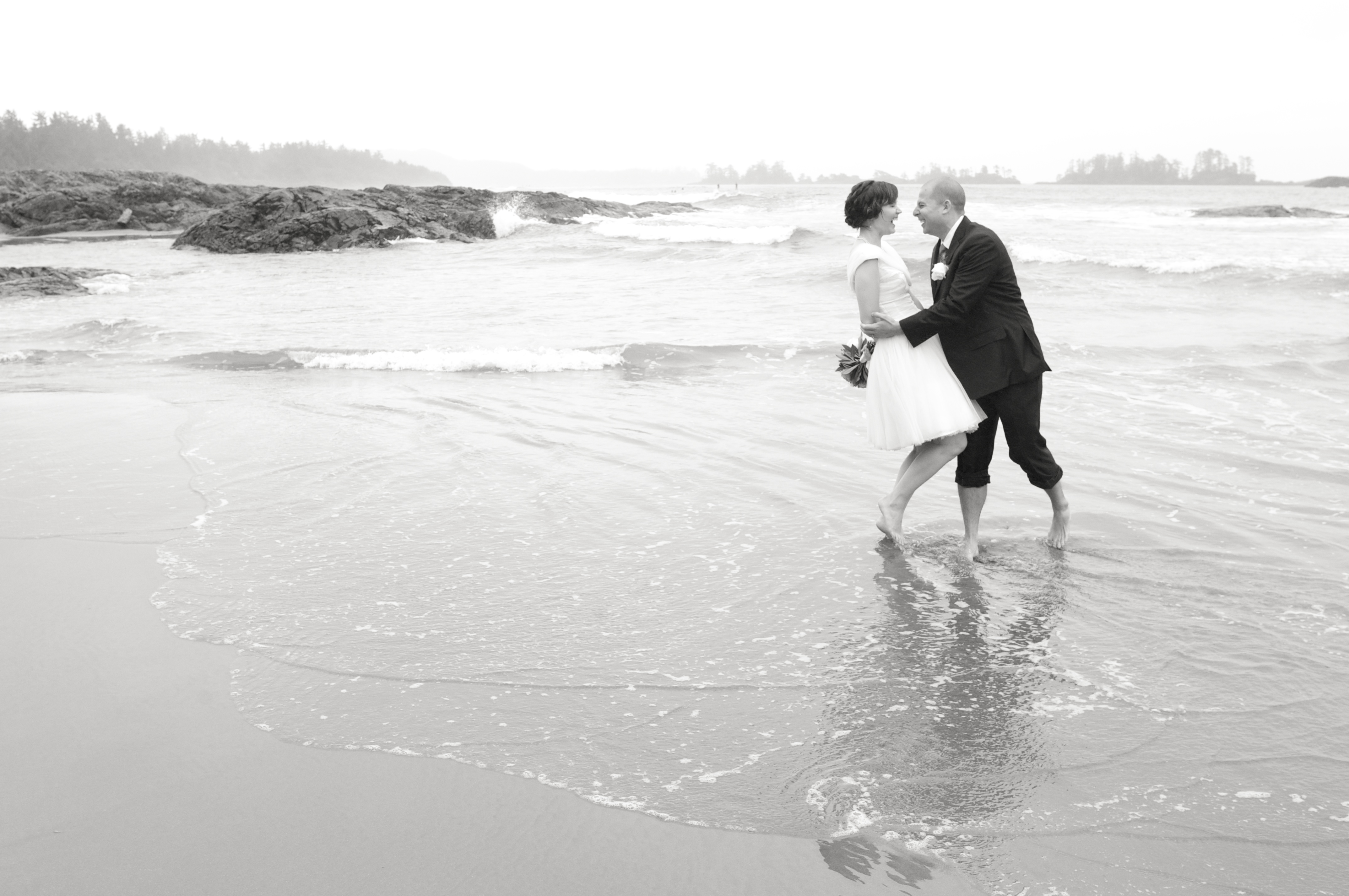 (brrr.. the water was so cold! click if you want to see the larger version)
 What else to say? It was perfect, romantic, everything we hoped for. Despite all the talking I do on my blog, I'm not really a centre-of-attention person. We had an intimate, quiet ceremony on the beach and it was exactly right for us. I'm so happy to be starting this new chapter of my life!