Hey, everyone! Super quick follow-up post to the one on fusing interfacing to your pattern pieces. A couple of you recommended storing the fused pieces by hanging them up on a skirt or pant hanger, so I thought I'd try it. (Thanks CDL and Corinne!)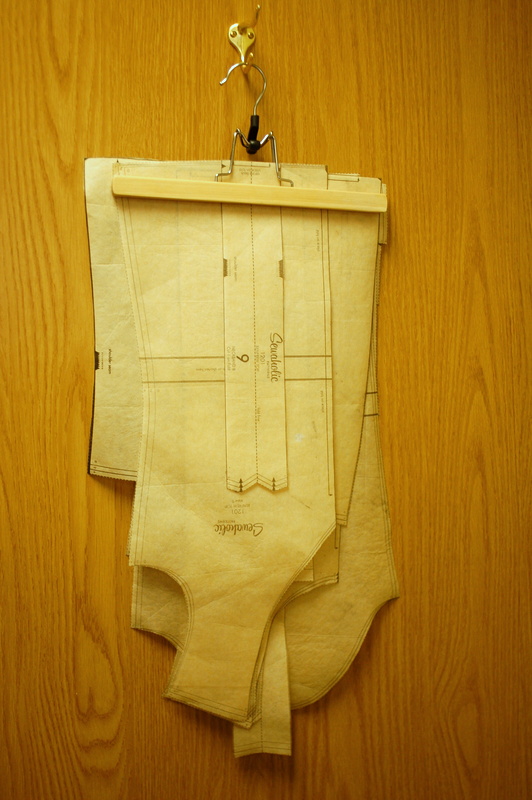 It works wonderfully! I'm using a pant hanger from IKEA that cost about 99 cents. The great part about using this type of hanger is that there's felt padding on the inside of the clamp part.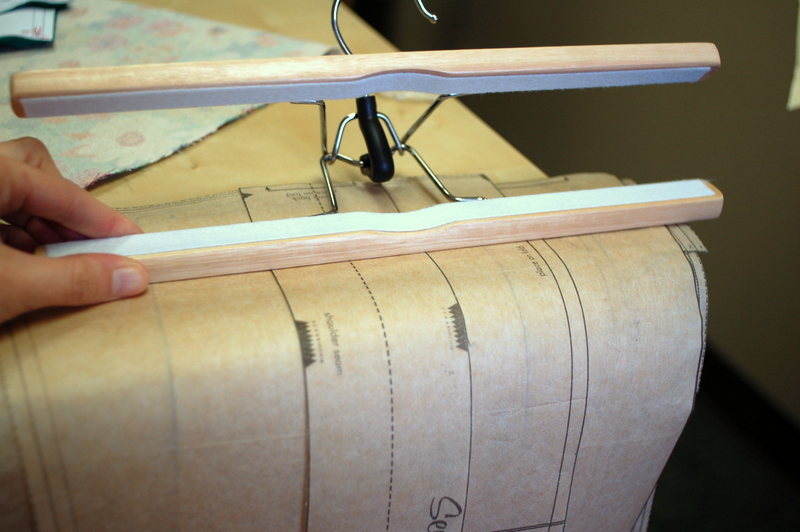 This type is better than the one with two clips, because it will hold even narrow pieces of tissue like binding or belt loops.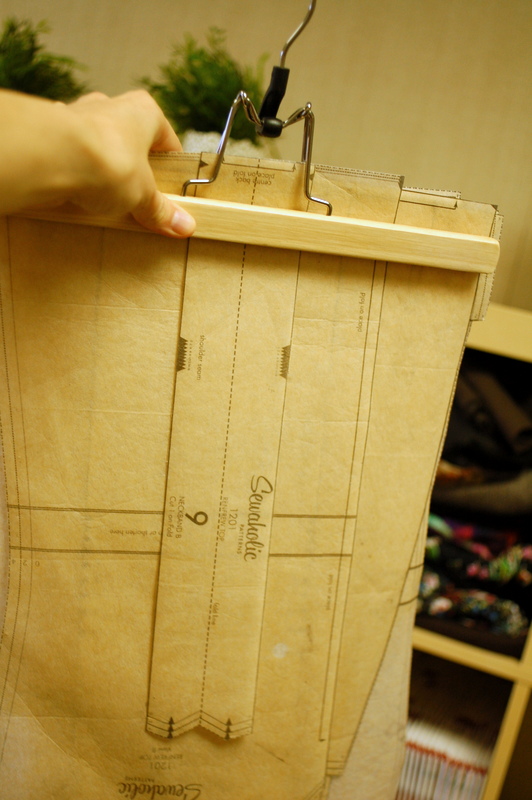 That's all I wanted to say – it works! It's a convenient way to store pieces. You can hang the pattern easily in a spare closet, or on a hanging rack, or on the back of a door. What's great is that the pieces stay flat, so they won't need as much ironing when you want to use them again!
Have a great weekend, everyone!