As a follow-up to yesterday's post (How Long Should Clothing Last?) I thought it would be appropriate to share ideas on how to make our clothing last longer.
A lot of you left comments on how to repair the lining, and tricks to sew stronger garments in the future. I was riding my bike to work yesterday and even more ideas starting coming on how to make better, stronger, longer-lasting clothing. Funny how that happens when you have time to think! By the time I got to the office, I had over a dozen ideas. I'd love to hear your suggestions as well!
I've divided the ideas into three sections – Before, During, and After – referring to Before you make the garment, During the construction process, and After the garment is sewn.
BEFORE
Choose hard-wearing fabrics. Wools, cottons, anything with a tight or dense weave. Denim lasts forever – and looks even better as it gets worn-in.
Buy the nicest fabrics you can afford. I find that pure fabrics, 100% wools or 100% cottons, are better than blends. Fabrics blended with spandex can break down over time – but you do get extra stretch and movement!
Think about what you'll be wearing the garment with. A delicate blouse that's worn under an unlined jacket may get damaged by the seams of the jacket. (Think denim jacket – those seams are rough!) Exposed zippers on a dress or skirt will rub against the lining of your coat.
Choose styles with a little more ease. Tighter-fitting garments are way more likely to strain at the seams. (I've ripped the lining of every pencil skirt I've ever owned!)
Build extra ease into garments – if you're between sizes, go a size up for a little wiggle room. It's more comfortable and often more flattering to wear your clothes just a little bit loose.
Add a little extra to just the lining if you're concerned about tearing – or build extra wearing ease with pleats. On that note, pleats and gathers will last longer than darts in your lining! Make small pleats instead of darts so you're poking less holes through your fabric.
Adding underlining, interfacing, waist stays – all of these extra features built in to your garments will extend its life.
Cut your garments with longer hem allowances. That way if you get taller, or want to pass on the dress to a taller person, it's easy to let down the hem!
Buy an extra button and sew it to the inside of the lining or seam allowance, like you see on men's dress shirts. That way if you lose a button, you can easily replace the missing one!
Consider your lifestyle. If you're always sitting, choose fuller skirts or looser pants so the seams aren't always under stress. If you work with, or live with small children, choose fabrics that are easy to care for and will withstand plenty of washings. (Printed fabrics will hide a little dirt = less washings needed!) If you like to have mobility and be able to break into a run at any time, choose stretch fabrics or loose cuts.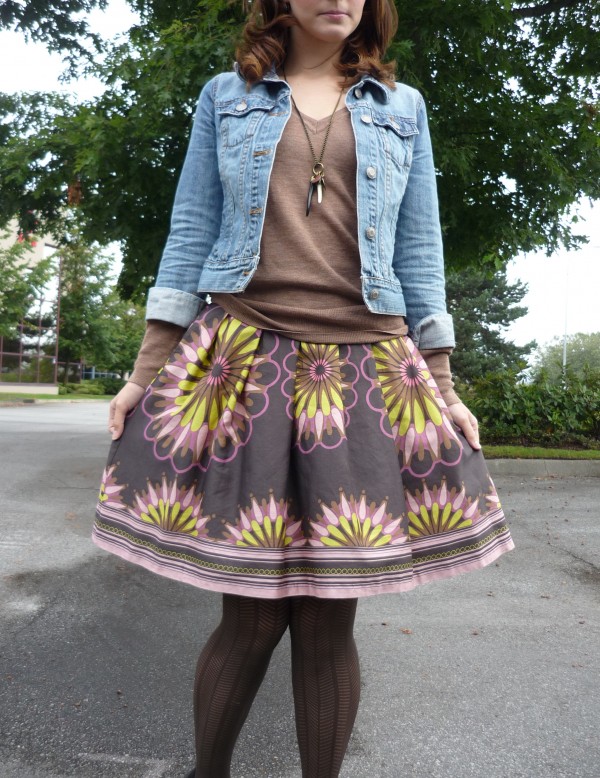 DURING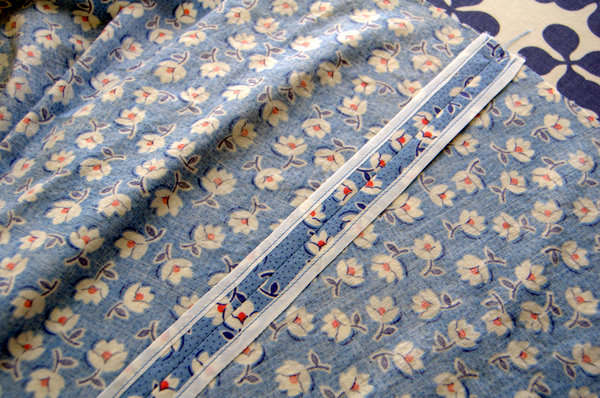 AFTER
Wear your garments for the right occasions. Don't wear a necklace with sharp edges over your chiffon blouse! Save the slim skirts for standing events, full skirts for seated events. Always wear heels with your pants if you've hemmed them to be worn with your 4″ platforms or they'll drag on the ground. Be realistic – if you're a flats girl, hem your pants for flats!
Wash your garments with love and care! Take it to the cleaners, that is if you trust your drycleaner! Read this post on Do You Trust Your Drycleaner? for some scary stories.
Hand-washing is better than machine washing, hanging to dry is better than using the dryer – and will save you energy, or save you quarters if you have shared laundry! Both methods are kinder to the environment as well.
Use the lowest heat possible. That goes for ironing, drying, even the wash cycle! Heat can break down the fibres even if you can't see any damage.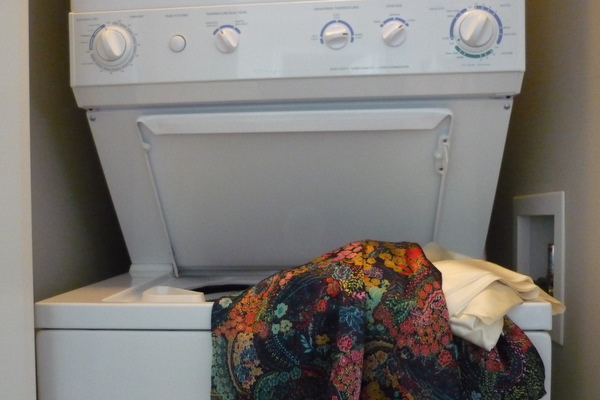 I liked Irene's comment yesterday -" if everything lasted forever, there would be no room in the closet for new items, and we always need room for the new." Excellent point! Plus, sometimes you've worn an item for so long (and it's appeared in many family-outing photos!) that it's had a good life, and you don't mind saying goodbye. And yet, some pieces of fabric are so beautiful, so classic, that when they finally get made up into garments, you want to love and cherish them forever!
What would you suggest to extend the life of your sewn garments? Anything to add to this list?