This gorgeous, ready-to-wear inspired tutorial comes from Sophia Sews – how to add a chain hanging loop to your coat project! If you haven't added the fabric loop to your Minoru jacket yet, this is a fantastic idea to try!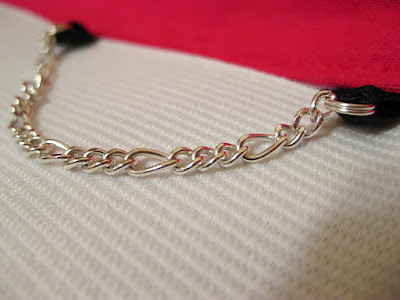 I love this detail. It's brilliant for heavy coating fabrics, where a fabric loop would be too bulky. Plus, it looks expensive and high-quality. Imagine the surprised looks on people's faces when you tell them you made it! I'm betting it will be strong and durable too. You could always replace the chain later on if you felt like it, because the grosgrain ribbon loops are sewn securely into the seam allowance.
Click here to read Sophia's tutorial.  Thanks to Sophia for sharing how you made your chain hanging loop! It's a beautiful touch. I'd love to try this on a coat project in the future!