I just found a rip in the lining of this dress! I've been wearing it a lot this summer because it's lightweight, fitted yet loose through the bodice. (On days when I don't ride my bike, that is – it's way too short for that!)
Last week I was trying on one of my projects at the office, and while this dress was inside-out on my table, I noticed a huge tear in the lining!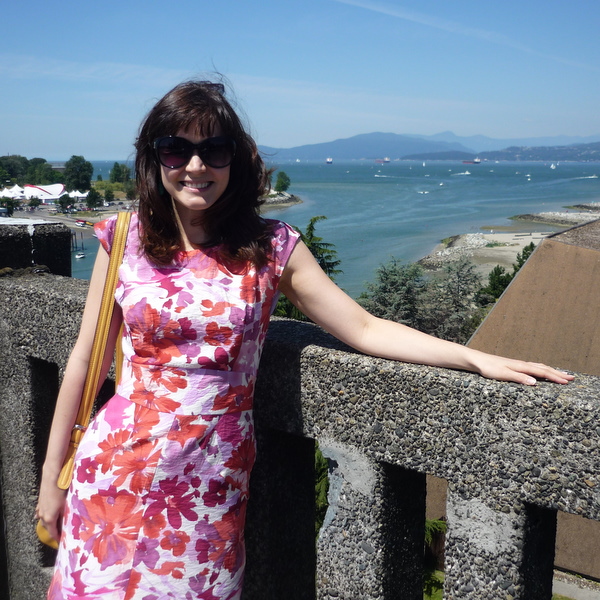 Which got me thinking: how long should clothing last?
I finished this dress in April of last year, and I've worn it at least thirty times since then. I wear it mostly on hot-weather days, and it's a partly synthetic fabric which means it gets washed frequently. Thirty wearings over a year and a half – is that a normal lifespan for a dress?
Curious about the fabric and construction of the dress? It's a rayon-nylon blend fabric lined with rayon lining. On the section that ripped, I hadn't finished the seam allowances of the lining because they were enclosed, but it looks like it was the needle holes of the seam stitching where the fabric ripped, not fraying from the seam allowances upwards.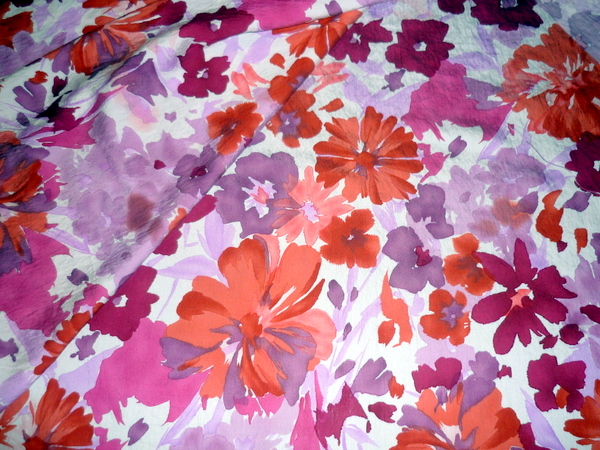 I'll stitch up the ripped lining, but every time I have to fix it, the lining gets just a little bit smaller. (And the fact that it ripped in the first place probably means that area of the garment is under strain.) This dress has maybe one more life after the first repair before it's un-fixable.
I think handmade clothing is stronger and better made than store-bought clothing, and for the most part, that's still true. This dress had a long, happy and well-worn life! I'm trying to think of something I could have done to make it last longer: added underlining? using a cotton batiste as lining instead of rayon? Certainly using an indestructible polyester would have made it last longer, but I wouldn't have enjoyed wearing it nearly as much.
How long do you expect your clothing to last? Do you have higher expectations of your handmade garments? I'd love to hear your thoughts!