Happy Monday, everyone! Today's post is about knitting and sewing. Since learning to knit, I've noticed some similarities between knitting and sewing.. and many things about knitting have made me better at sewing! Do you knit and sew, and would you agree that learning one skill helps improve the other? I think so! Here's a couple of reasons why.
It keeps the 'you can make this!' spirit alive! The feeling that you can make things, instead of having to buy them is a great feeling. Knitting makes me want to sew more! I bet this is the same with jewelry making, crochet, hatmaking – any wearable creative activity. It's like the cycle that happens with shopping – you know the feeling, "I bought a new coat, but now I need a new scarf to go with this coat" – except it's a lot more rewarding when you can make all of the pieces! The more confident I become with knitting, the more committed I am to making my wardrobe, not buying it. It keeps me in that 'Hey, I like that – I could make it!' mindset rather than the 'Hey, I like that, but where can I buy it, can I afford it, will it fit, and does it look as nice in real life?' way of thinking.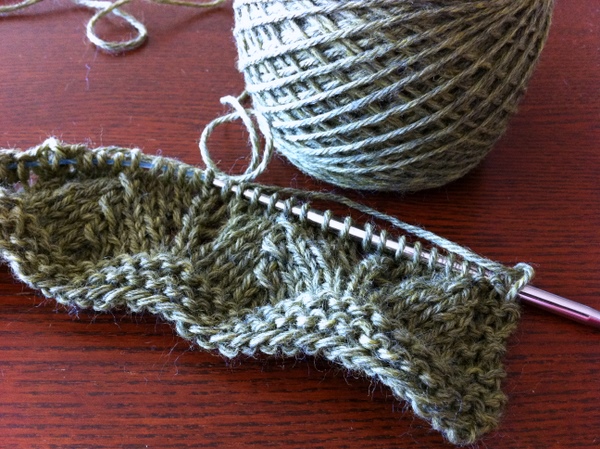 this little swatch above is going to be a wrap, to go with the Chantilly and just about any floral-print dress that has a hint of leaves in it!
Spend time to save time. I've seen this actually written on knitting patterns, reminding knitters to make a swatch first before starting a project. If you don't knit, knitting a swatch lets you double-check the gauge of your knitting (the size of your knitted stitches and make sure it matches the gauge of the pattern. It's like making a muslin, sort of. I like the concept of 'spend time to save time' – spend a little time working out the fitting details on a muslin, or testing the gauge of your knitting, before jumping in to a project and having it not work out.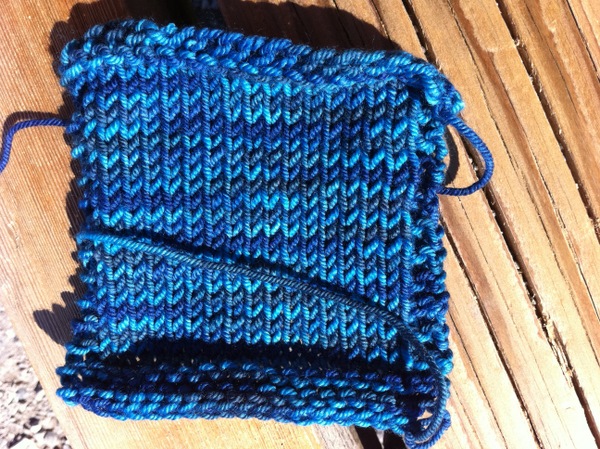 Patience. You can't speed-knit. (If you can, let me know, I'd love to hear your secrets!) I can only knit as fast as I can make one stitch after another. Knitting has helped me relax and enjoy the process, since you can't rush through and pump out projects fast, you might as well sit back and enjoy the ride! (This next photo was from knitting during breakfast. Talk about being impatient. I was excited to finish, look how close I was!)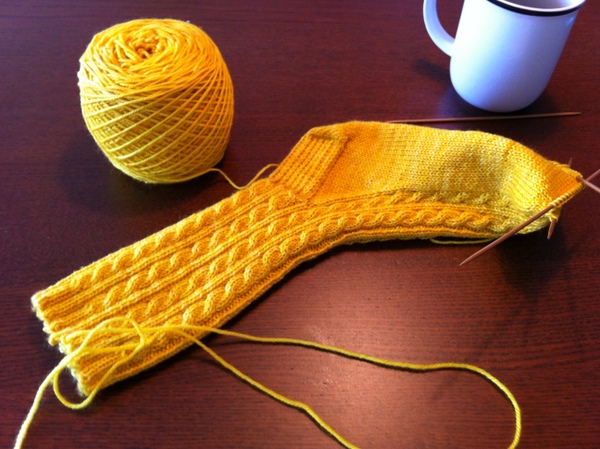 Hand-sewing seems less tedious now. And I certainly appreciate the speed of my sewing machine! Knitting is like hand-sewing your entire project from the bottom up. (Or the top down.) Imagine if you had to make your whole piece of fabric, in the shape of your finished garment? That's my very simple way to explain knitting and compare it to sewing. A little hand-sewing seems like nothing at all, compared to spending hours sitting and knitting with your hands!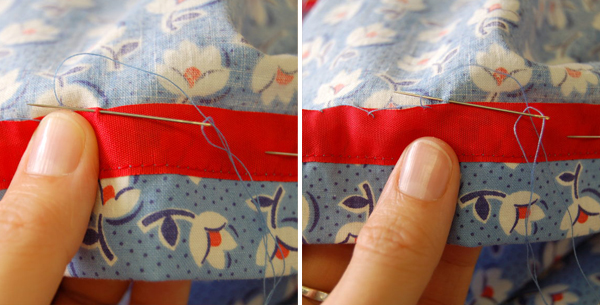 Fix your errors. With knitting, it's inevitable that at one point, you'll end up ripping out your work and starting over. (Maybe quite a few things.) I feel like when that happens in knitting, it seems less like a mistake, and more like just part of the process. So I've started to think the same way about sewing – ripping out my work and re-sewing a seam isn't a reflection on me or my skills, just a part of sewing!
Choose the best supplies you can afford. It took three months to knit a sweater. If we're going to spend that much time working on a project, let's use the nicest, best-quality fabrics and yarns possible! Imagine spending months knitting a sweater out of scratchy, pilly yarn. I don't know about you, but I want to look down and love the materials I'm working with!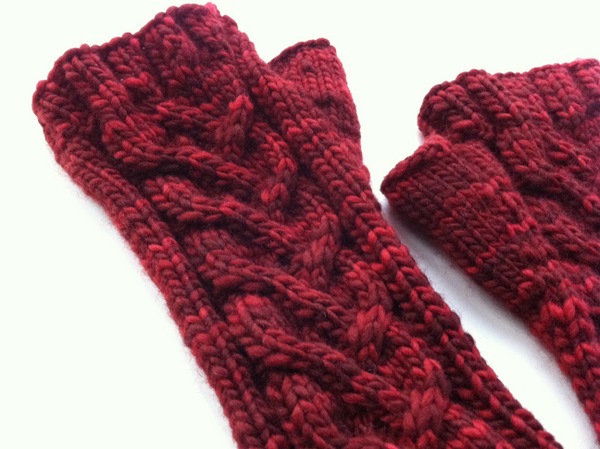 Another interesting part? Being a beginner is humbling. I take all instructions very literally, and I find myself asking 'but why?' a lot of the time. And I make a ton of mistakes! It makes me appreciate well-written instructions and clear diagrams. Learning something new, whether it's knitting or any other new creative pursuit, is helping me to write better tutorials and instructions, because I remember the feeling of being a complete beginner again.
Do you find that knitting makes you better at sewing, or that sewing makes you better at knitting? What other creative things have you tried, and did they improve your sewing skills in a roundabout way?