Whenever I meet people that don't sew, they all seem to have the same reason for not sewing – not enough time! I've met plenty of people in my office building that peer into my workspace with interest, looking at all of the fabric and half-finished projects, and say 'if only I had time to sew!' All summer I wore my Lonsdale dress out and about, and when I'd say I made my dress, often the other person would say 'Lucky! I wish I had time to sew. I've always wanted to learn.' Sewing is a mysterious activity that's eluded them because they're too busy. Or they figure they're just not the type of person that sews. (I even get asked 'Do people still do that?' when I tell them I design sewing patterns.)
Though I do see wistful, longing looks in people's eyes, and I imagine they're wishing they could find the time to sew, picturing all of the beautiful things they could be making and wearing.
So if you're reading this blog, it's very likely that you sew! I was going to say 'or you're my family member' but most of them sew, too. (Is there anyone reading that doesn't sew?)
Here's the thing: even I find it hard to make time to sew! I thought after I was laid off that I'd have unlimited free time on my hands, that I'd use up all of the fabric in my stash (ha!) and that I'd have so much sewing time I wouldn't know what to do with it all. That's not the case at all! Running a business takes so much work – with plenty of secret behind-the-scenes work that isn't all about sewing and fabric, and doesn't get photographed and blogged about. And even though it's a sewing-related business, not all of the time is spent sewing. Personal sewing is even harder to fit in!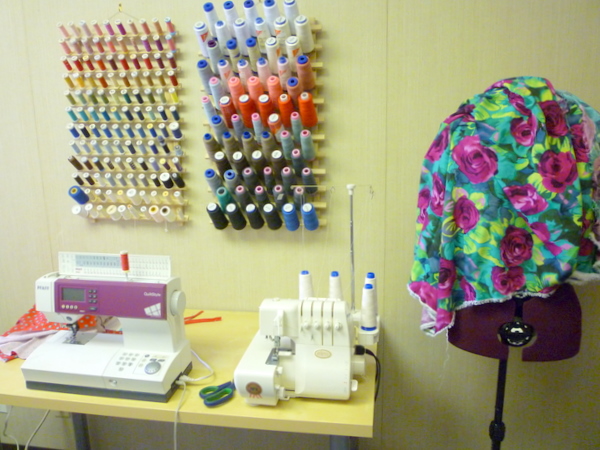 And then I think of my life before I was laid off. I sewed late into the evenings, got up before sunrise to sew before heading into the office, and spent many weekends sewing. (I'm sure I drove Mr Sewaholic crazy, always sewing through the hockey games instead of sitting down and relaxing in front of the TV. Why sit when you can sew?)
Whenever I wasn't working, I was sewing – or thinking about my next opportunity to sew and plotting what to work on! I'm guessing that might be what your sewing timeline is like, probably a little less sewing-obsessed with more variety, but with the same hopefulness that your next uninterrupted chunk of sewing time is just around the corner. And I don't have children or pets, so I could only imagine how much harder it would be to get quality sewing time with little ones running around. My friend with two small children sews from 11pm to 2am. So I understand the appeal of the short, bite-size sew-along posts. If that's your lifestyle, I would imagine your sewing is broken into small bits of time – and often at odd hours when the rest of the house is asleep!
So how do you fit sewing into your lives? Do you have designated 'sewing time' on the weekends? Do you sew in front of the TV in the evenings? What happens when your partner wants to cuddle and watch the hockey game, and you're dying to work on your half-finished dress? Do you sew as much as you'd like to?
I'm curious how everyone else fits sewing into their lives. How do you make time to sew? What are your secrets? Any tips for fitting sewing into a busy schedule?