Another fun and successful knitting project! This is the Honey Cowl – a great, simple, easy cowl pattern. (And it's free! Click for a link to my Ravelry project notes for more on the pattern and yarn, plus more photos!)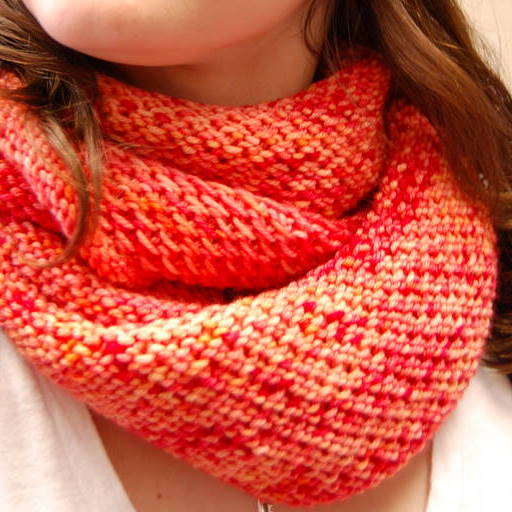 The simple four-line pattern is easy to memorize – two of the rows are knit everything, so it's really only two lines to remember. Great for travel knitting, knitting in front of the TV, or the kind of project where you start and stop a lot.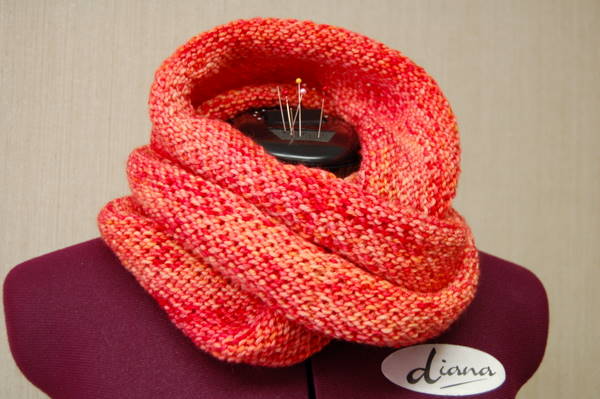 Do you remember what you were thinking while you make things? I'll remember knitting this cowl to relax and calm down! I find knitting relaxing, and so whenever I'd get worked up about work, life, or anything else stressing me out, I'd sit down and knit until I felt better. Something about the clink-click of the metal needles, the tidy loops forming one after the other, calms my mind. It only works for an easy project, one where you don't have to look at the pattern and can just knit until you feel better.
I highly recommend this pattern! It's easy, it's seamless, it makes a cosy loop that fits snugly around the neck. I cast on slightly less stitches by mistake but I'm glad, as it ended up fitting more snugly around the neck. It's so cosy and warm!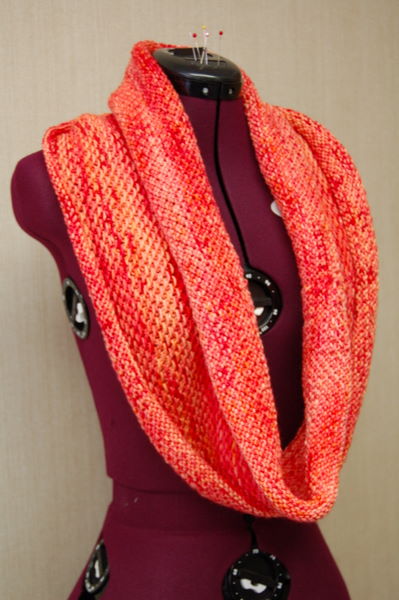 Does anyone else knit to calm down? (Does anyone sew to calm down?) And do you ever look back at your finished sewing or knitting projects and remember what was happening in your life at the time?
Have an awesome weekend, everyone! It's been an absolutely crazy week for me and I am looking forward to not working or rushing off anywhere. See you all on Monday after a hopefully relaxing and stress-free weekend!