Happy 2015! I love the start of a new year. Three hundred and sixty-five days of infinite possibilities!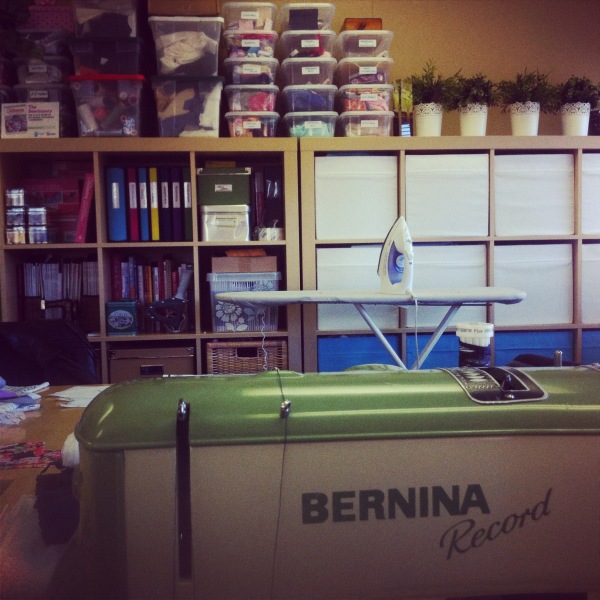 This year
This year, I'm going to sew more personal projects. I'm going to think about what I really like to wear, and sew those things. I tend to love all kinds of fabrics, and get interested in all kinds of clothing styles. But not every design is suited for me, and not every fabric is best for me either. I like classics with feminine details, and sometimes I get distracted by the new and interesting even if it's not my usual thing. I'm going to choose projects more thoughtfully this year.
This year, with Marissa's help, we're going to launch more patterns. We have two to announce in the next week! Many more designs are in various stages of development. It's going to be a good year for new patterns.
This year, I'm going to aim for balance in my life. I'm going to take time to work out, to sleep well, to see friends and spend time with Mr. Sewaholic. I think about sewing and designing patterns all the time, so it's hard to just shut that part of my mind off. But when I do, I feel refreshed when I go back to work. As much as I love work, and I really do, there is more to life as well!
This year, I am travelling to Iceland! And the Netherlands. I've always wanted to see Iceland, and I can't wait to go. Same with the Netherlands – I'm especially looking forward to travelling by bike!
Thoughts on last year
Last year was a good growth year for Sewaholic Patterns. Marissa joined us part-time and has been an incredible help over the past three months. Caroline's started her own business but will continue to work with us, blogging on Wednesdays, sewing up samples, and providing great customer support. We added PDF versions of nearly all our current patterns, tried different products including labels and fabric kits, and started working with a professional photographer. My book was published, I moved into a bigger office, and started using a distribution centre to fulfill orders. When I type it all out, it's a good reminder of what happened and how far we've come. I've almost forgotten there were so many changes in the past year!
I made a big list of goals last year and realized that things can change significantly throughout the year. Things that seem important in January might not be relevant by the fall. Workloads and priorities can shift, and when you don't achieve a goal it's easy to feel down, like you failed. When in reality you learn and progress all year, so it's not a complete failure.
For example, last year's goal to release eight patterns.  I almost wanted to skip reading back my list of goals, since I knew I didn't achieve this one! Here's the problem: you can't achieve a goal without a plan. And having a plan of simply 'work harder and longer' isn't a sustainable plan. I didn't have any real steps besides working more hours myself, but with Marissa's and Caroline's help, we have the talent to achieve much more this year.
Goals for 2015
This year's goal is to be fully present. Be here, now. And when I'm not here, then be there instead. Be with my friends when I'm with friends, not thinking about work. Be at work, committed to our goals, and work hard, but then go home and be present at home, mind and body. (I used to think that was overly touchy-feely, now I get it. My body is always present, my mind not so much.)
Slow, constant improvement. Our 2015 patterns are going to be even better, with new features suggested by customer and reader feedback! I want to continue to improve our products, and improve myself as well. Making a goal like 'constant improvement' sounds a bit daunting but adding 'slow' helps me to remember it comes over time, and with practice. It also helps fit in some of the random wishes like 'take a photography class,' because it fits the goal of slow and constant improvement.
And lastly, I have to remind myself: remember to have fun! This is a pretty fun business. I get to sew all day and puzzle out construction sequences, discuss all things sewing with people who care, and see successful projects made by you using our patterns. I get to buy lots of fabric and watch ideas come to life in three-dimensional garments. It's pretty awesome and I'm so fortunate to get to do this for a living. So when something goes wrong, and it inevitably will, I have to remember that it's just one blip during an otherwise amazing dream job.
Wishing you a 2015 full of fun, learning, and living in the moment! Do you have any goals for the new year, sewing related or not? (Read past beginning of the year blog posts here.)