Hello everyone, and happy New Year!!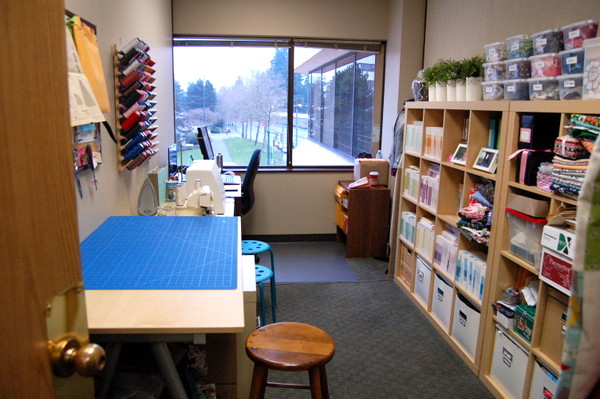 Ok, 2014, here we go! This is going to be the best year ever, I can feel it. I'm so, SO excited about all the new patterns we have planned for the coming year.
Are you ready for some goal-setting? I love setting goals. On January 1, it feels like the whole year is ahead of us! Wide open with possibilities. I remember some commercial a while back that said we all have 52 weekends a year, and what are we going to do with them? (Probably it was trying to sell us something, but I like the sentiment!) Well I have the same 52 weeks as everyone else. We all have the same 24 hours in the day. And I plan to make the most of them!
Business Goals
Launch 8 new patterns this year. Eight new designs! Now that I've said it out loud, it seems like a rather grand plan. Still, I'd rather aim big than small. The first new pattern will be ready in February, and then new ones will come out every month or two after that!
Outsource more, and get help when needed. I'm rather bad at this, I like to do things myself and I like them done a certain way. (Hey, at least I can admit it!) But if I spend all my time doing all the things, I won't be able to meet my first and very important goal.
Write a complete how-to guide for my business. If anything were to happen to me, I want things to be able to proceed seamlessly. Gosh that's depressing. What I mean is, I like to be organized. I am really organized. And yet, if I were to get sick or travel and become stuck in another country, it would be really useful to have a binder full of procedures ready and waiting for someone to step in.
Sewing Goals
Sew one personal project a month. I like sewing for myself, and I don't do as much of it as I'd like. This is the year where I build up my wardrobe of pretty handmade things! One personal project a month seems reasonable and is an easy goal to measure.
Try at least 3 new techniques: embroidery, special machine stitches, shirring, sewing unusual fabrics and waterproof fabrics. I want to experiment! I feel like sometimes I'm making lists of things I want to try.. but not actually getting to the trying.
Focus on taking action and turning off the noise. So many ideas, so little time starts to sound lame after a while when I'm not doing anything to change that. Just get in there and make stuff! (This is me telling me what to do, not you.. but of course if you find yourself spending more time planning and dreaming and it stops you from actually creating, then focus on action along with me!)
Knitting Goals
Knit 5 new wearable sweaters. I want to knit things that feel really good to wear, sweaters I reach for and wear often. I think we all feel like this sometimes, we make things, and then for whatever reason don't wear them as much as anticipated. I want to make things that are easy to wear, feel like 'me' and are easy to style without having to make or buy a whole new outfit.
Try at least 3 brand-new techniques. Last year I attempted colourwork, now I'm totally comfortable knitting with two colours. There's so much to learn: steeking (cutting your knitting -scary!), knitting Continental, trying different short-row methods (I just use wrap and turn) , intarsia, entrelac, crochet, double-knitting, pockets, cabling without a cable needle… and probably many, many more! I love when a pattern I've picked has a new technique to learn. It's like a bonus! My goal is to try at least 3 new techniques, either by finding them in a pattern by surprise, or seeking them out.
Buy no new yarn. I have to type this, and publish it, so that I can stick to it. I cannot knit as fast as I can buy yarn, it seems. And now that I'm a confident knitter, I've started to amass quite the yarn stash. I don't want to be storing yarn at the office because I've run out of space at home (true story.) No SABLE for me! (stash acquired beyond life expectancy, now that's an appropriate term for some of us.) Mr. Sewaholic doesn't believe I can do this, so of course stubborn me wants to prove him wrong. No buying new yarn until at least Knit City 2014 in October, even better if I can hold fast until the end of the calendar year.
Quilting Goals
Learn and become decent at free-motion quilting. I tried it once, I'm really bad at it, but I want to learn. Even though I quite like the look of straight line quilting, I still want to have options.
Make a bed-sized quilt – for my actual bed. It's queen size so that's a lot of pieces, and a heck of a lot of machine quilting. I have actually started this already, it's in bright blues and greens, but I'll wait to show it to you when there's more to see!
Make new placemats for our kitchen table. It's tiny so I only really have to make two. The ones I'm using I made about ten years ago. It's time for new ones! These will seem pretty easy after finishing a queen-size quilt.
Random Goals
Take a photography class. My photography has come a long way since I started blogging, but there are moments where the camera will just not cooperate and I don't know why. I have a decent camera (I think?) but have no idea how to make the most of it.
Take a self-defense class. (Last year my purse was stolen, during the middle of the day in a public place! I chased the guy down and got it back so at least there's a happy ending, but I hated the feeling of being defenseless. I was jumpy for a whole week after that. No more!)
Travel! We didn't really have a honeymoon as such, so perhaps this year we'll go somewhere warm and romantic.
And a bonus one for 'random' – be kind to myself. As you may suspect if you're a long-time reader of the blog or even if you've just read a few of the Behind the Scenes posts, I'm pretty critical of myself. I work a lot, I'm passionate about what I do and I thoroughly enjoy it! However, I think however the same force that drives me to be so focused and hard-working can also be a critical voice in my head.
My goal is to use that driving force as a positive motivator, without letting it turn negative. I watched this video on goal-setting that focused on making your goals about feelings rather than achievements. Above all, I want to feel good this year. The reasons I want to sew, and quilt, and learn, is because I enjoy feeling creative and feeling the progress of learning. I love being able to make things for my home like my quilt, and I feel pretty and confident in the clothing I make. I get a thrill out of the challenge of running my business, and I learn so much about not just how to be a better business owner but also how to be a better person. And that makes me feel like what I'm doing all day is worthwhile.
(Want to see what I wrote at the beginning of 2012? Hello 2012, and Happy New Year! Or how about last year? Hello 2013, and Happy New Year!)
What about you? Any sewing-related goals for the upcoming year? Did you reach your sewing goals for last year? (Did you find writing or posting your goals make it easier to follow them?) And is there anything you want to see from me this year?