Happy New Year, everyone! Can you believe it's now 2013? That seems like a futuristic year, 2013, far away from now. And yet, here we are. Did you have a good New Year's Eve?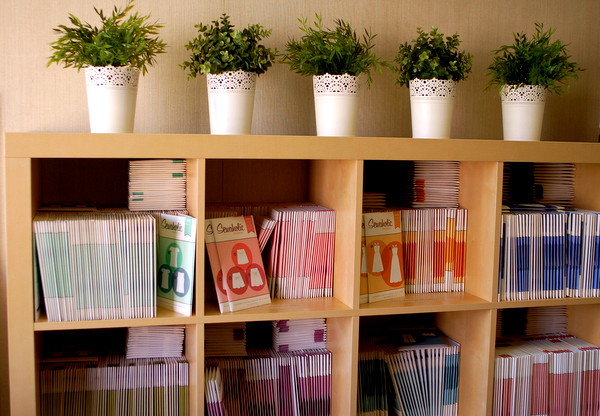 2012 was an amazing year. Without spending too much time reflecting, I'm happy to say that I met all of my goals for the business. One of my goals was to get to 10 patterns in the line, and ended the year releasing the the Hollyburn Skirt  to make it a nice round ten. We're off to a fantastic start!
Looking back on last year's New Year post, I wrote about wanting to talk about wardrobe building (I did that, a little) and crossing things off my bucket list (I did that! Grand Canyon, I saw it, it was amazing. I have a 9,000 piece puzzle at home but haven't started it yet.) I feel really good about how the year ended, and know this next one is going to be even more exciting!
This year, I'd like to do two things – grow the pattern line, and have a good time! I spent last year working hard, to the point where I almost felt like I couldn't ever take a break. And when I finally did take some time off, it was wonderful! (Not only was it a much needed break from work, but nothing went wrong. The business didn't fall apart in my absence. I think I needed to experience it in order to believe it was possible to be a solo business owner and still take a break.)
Taking time away reminded me of how cool my job is, and how fortunate I am to be doing something I'm so passionate about. So I want to enjoy developing the new patterns, while providing you with helpful resources so that your sewing projects are the best they can be. That's a pretty good goal, don't you think?
(Want to see what I wrote at the beginning of 2012? Hello 2012, and Happy New Year!)
What about you? Any sewing-related goals for the upcoming year? Did you reach your sewing goals for 2012?