Here's a Harwood dress I made a while back out of a striped cotton fabric. I love the way the stripes look in this dress – in fact when Tasia was developing this pattern, I immediately thought of this fabric from my stash. I thought you guys would like to see how this garment looks sewn up in stripes.
I took extra special care with stripe matching on this one. The stripes run horizontal across the yoke, and vertical for the rest of the dress. I matched the stripes everywhere possible – they are lined up across the front yoke, and they are lined up from the bodice to skirt pieces in the front. I also made sure to match the side seams to give them that lovely chevron effect.
To achieve all of this I cut each piece on a single layer, and just really took my time with it. If you're looking for some tips, here's a great post on cutting striped fabric!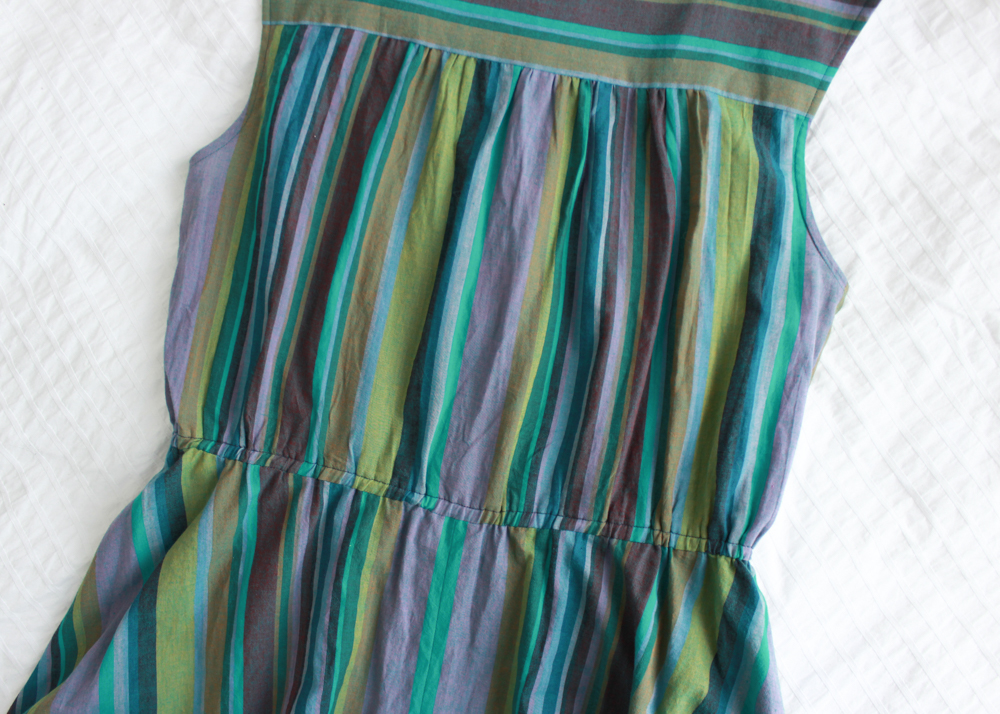 I didn't stress too much about matching up the stripes on the back bodice and skirt. I cut the back bodice and yoke as per the pattern (on fold), but I did make a small change to the back skirt piece. Instead of cutting it on fold, I added 5/8″ (1.5cm) to the center back and cut two pieces. This is how I was able to achieve the stripe matching along the skirt side seams.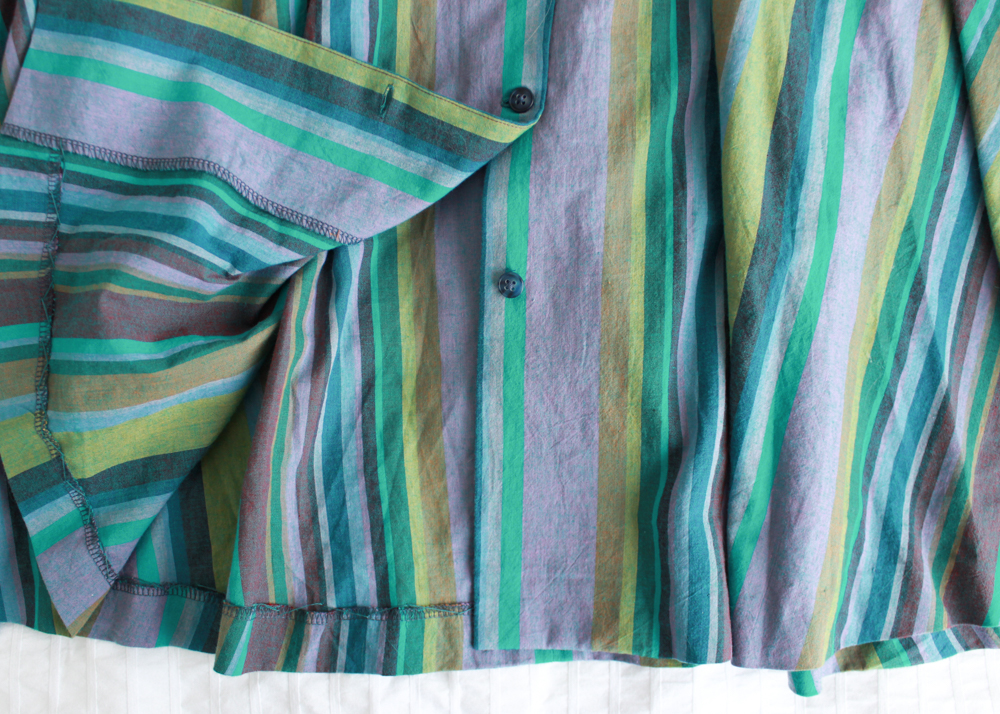 I opted for a blind hem which I catch-stitched by hand. I actually really like hand stitching my hems, especially on dresses. If gives me more control, and it feels almost therapeutic to end a project with hand sewing, don't you think? In this case that was buttons and hemline.
I've had this fabric in my stash forever – I think it's a quilting cotton from Robert Kaufman? Please correct me if I'm wrong. It's really soft and breathable and I love the colours.
Edit: Fabric is a Kaffe Fasset shot cotton! 
You can grab a copy of the Harwood dress in the shop, or from one of our lovely retailers!