Happy Holidays, everyone!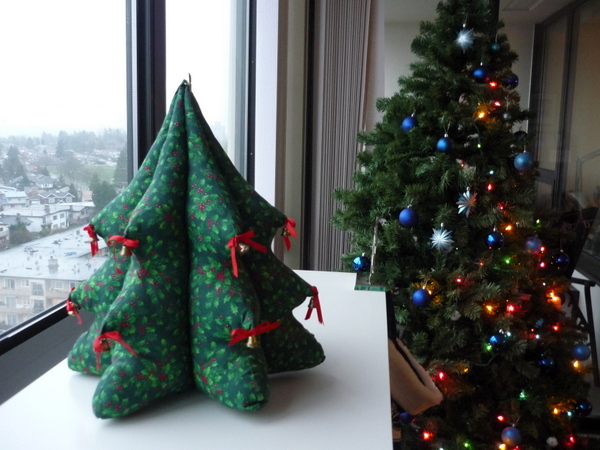 Ah, my cute stuffed Christmas tree. How many years can I use this same photo before I need to create a new one? I post this or a version of it every year, it's the stuffed Christmas tree I made when I was 12. I love it and I've kept it all these years because it's adorable. One of these years I'll create a pattern to make your own! It's lasted for nearly twenty years now and in our small apartment, it's usually our only tree.
Anyways, I'm going to take some time away from the blog for the next few weeks. I'm even taking a real holiday and not working for a week, can you believe it? Between now and the new year, orders will ship once a week, so if you're in a hurry please visit one of our fantastic Retailers to shop!
I'll be off planning some really exciting new things for 2014. (2014, can you believe it?) Sewaholic Patterns is going on its fourth year in business and this is going to be the best one yet, I can feel it. I didn't write an official behind-the-scenes post for this month, Behind the Scenes posts will resume in January.
I hope you all have a truly wonderful holiday season! If you celebrate Christmas, have a merry Christmas, and if not, I hope you enjoy the wintertime and the start of the New Year.
Hope you all have a wonderful end to 2013 and hopefully some quality sewing time over the holiday season. See you in 2014!