Are you still enjoying these outfit posts? More importantly, are you enjoying Self-Stitched September, if you're participating as well? I have good news – we're halfway through the month! Fifteen days down, fifteen more to go. It's been fun, but challenging, to put together comfortable outfits for this half-summer, half-fall transition period.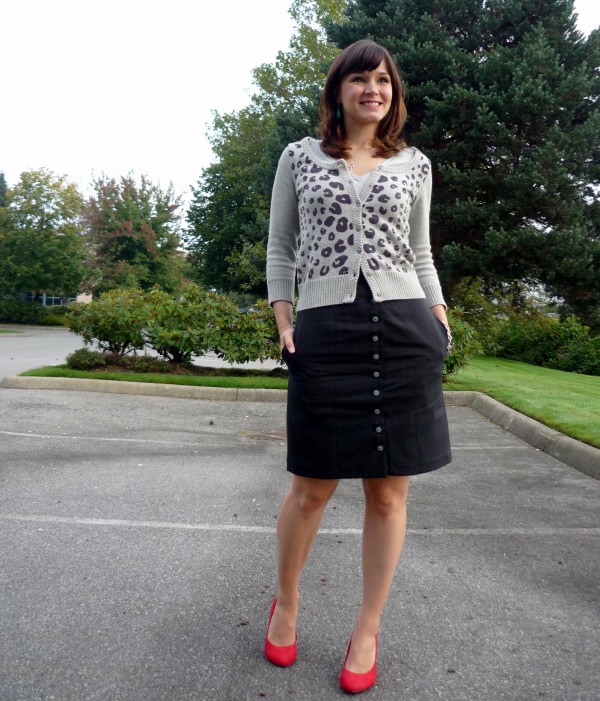 What I'm Wearing:
Self-Stitched Skirt: Beignet by Colette Patterns, in wool with bemberg lining
Cardigan: American Eagle, purchased last fall. The leopard print is printed on top of the sweater, instead of woven in! Very cool.
Shoes: H&M, purchased recently and love them.
See this skirt in more outfits here and here!
Have I mentioned how much I love this skirt? Although, I wish I'd taken a little more time when sewing it. As mentioned before, the overlap is slightly uneven, as I had to pull it tighter over the waist, and leave as much room as possible over the hips.
Lesson learned: sew slowly, carefully, and check the fit BEFORE finishing the garment!
PS. I love the compliments on my shoes! I may have a minor shoe addiction as well as my addiction to sewing…and you guys just encourage me more!