Another Belcarra Blouse! This is made from vintage rayon that I bought through Etsy about three years ago. I intended to make a forties vintage-style dress but realized it was so narrow, it wouldn't work for the dress I had in mind. It's just enough for a Belcarra Blouse though!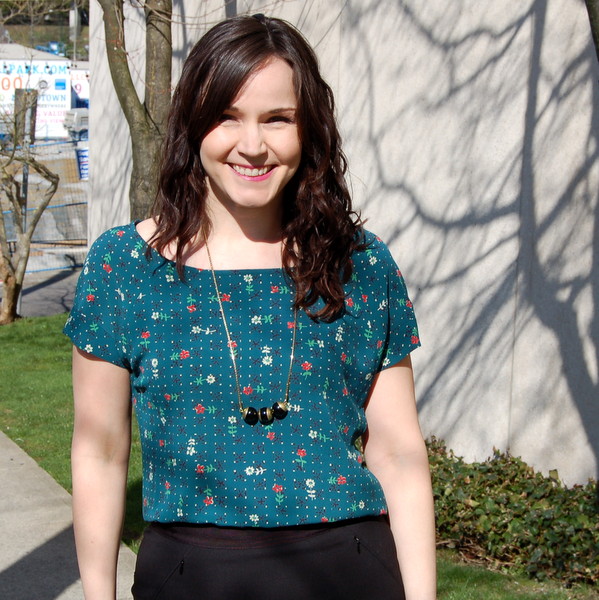 Try and ignore the massive billboard in the background. I really need to learn how to make my camera create that blurry-background effect.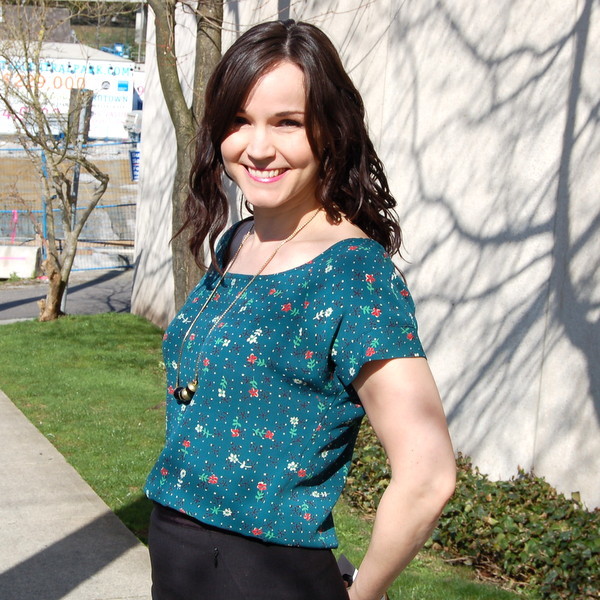 Just about any print looks good in this blouse style, because it's so simple and modern. This print could look too sweet in a fussy style, but it's just right in a simple blouse.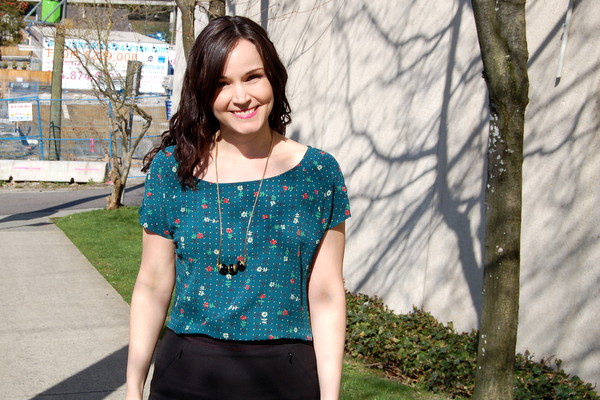 I love the wide neckline. It draws an arc around the shoulders, framing the face nicely. It makes you look at the wearer's face, doesn't it?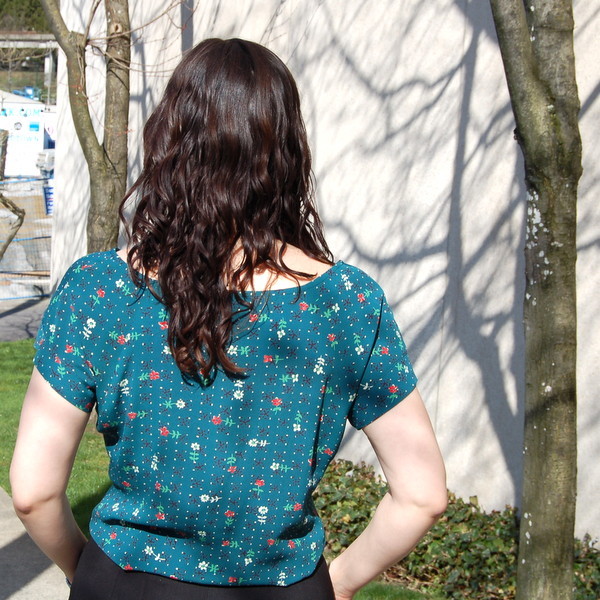 Back view. It's nice and loose through the back, making it great for warmer weather.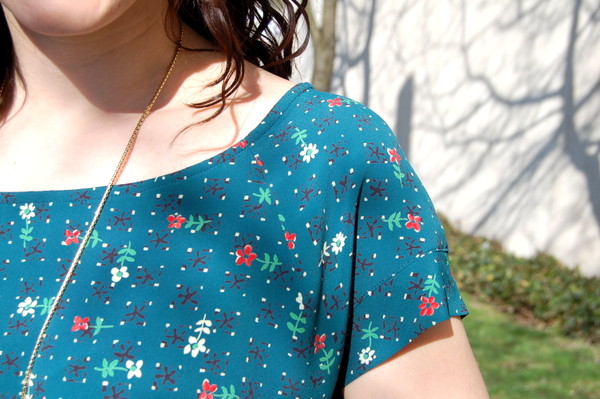 And here's a shot of the blouse on the dress form. (Can you see the thermostat? It's 25 degrees in here!)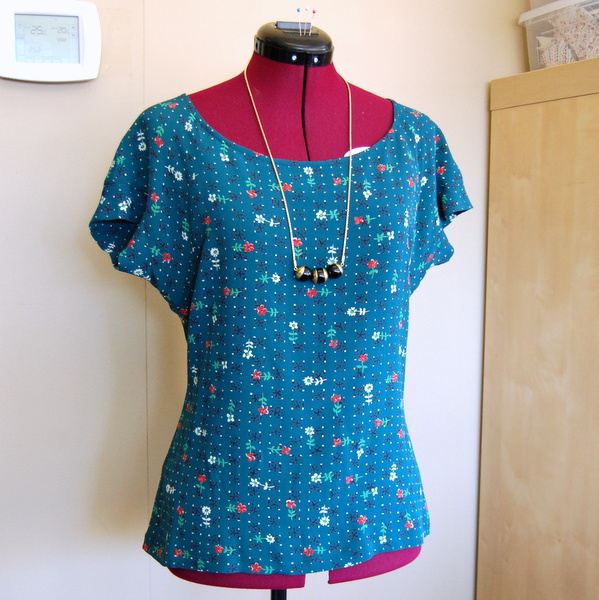 This is the blouse I mentioned earlier where I turned the hem twice and topstitched it to enclose the raw edge. It's totally up to you how you hem this blouse, and if you plan to wear it tucked in most of the time, the goal is to make it flat so it doesn't add bulk. (You could even serge the lower and leave it unhemmed if you're never going to wear it loose.)
This fabric is so drapey and cool to the touch. It's going to be wonderful to wear in the hot months ahead! Like many of you suggested, this blouse looks great tucked into a slim skirt. (A wrinkled skirt here, from sitting all day, but you get the idea!)