Here's another version of the Belcarra Blouse. It's made from soft cotton voile that I thought I bought on holidays, but according to my blog post I didn't. Now that I think about it, I admired it at Bolt Fabric Boutique in Portland but didn't buy it and found it later on, at Spool of Thread I believe. Not that any of that is interesting to you, but it's nice to be able to tell you where the fabric comes from if you like it!
Here is a shot of the selvedge if you like it and wanted to track it down: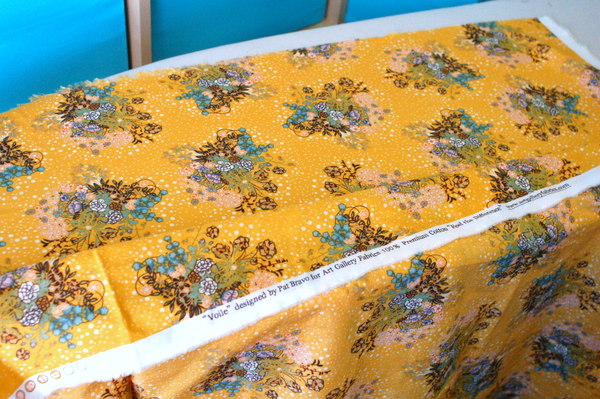 And here is the blouse!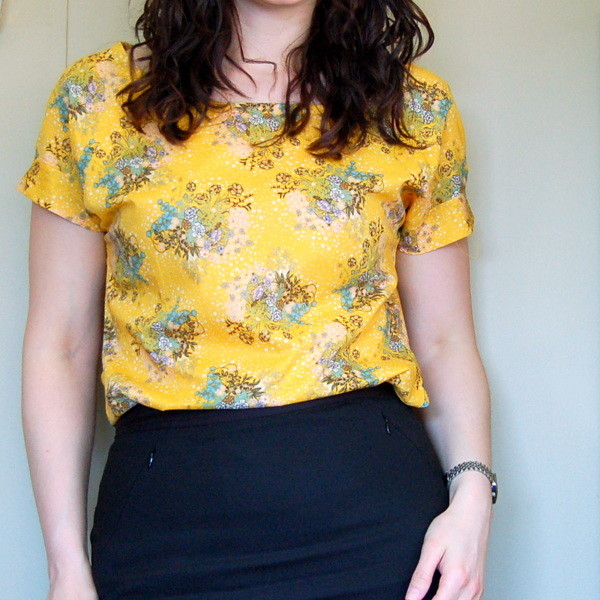 No face in today's photos. Note to self, don't take photos from an angle that looks up towards your face. It never turns out well.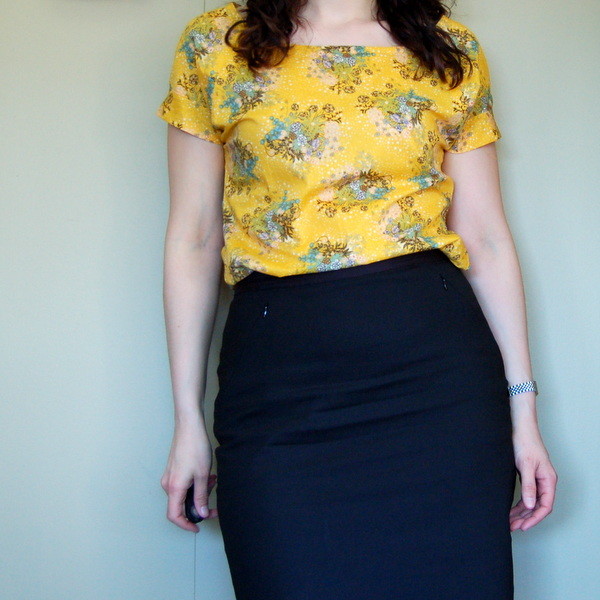 You can see how stiff this blouse looks when it's not on the body, in the dress form shot: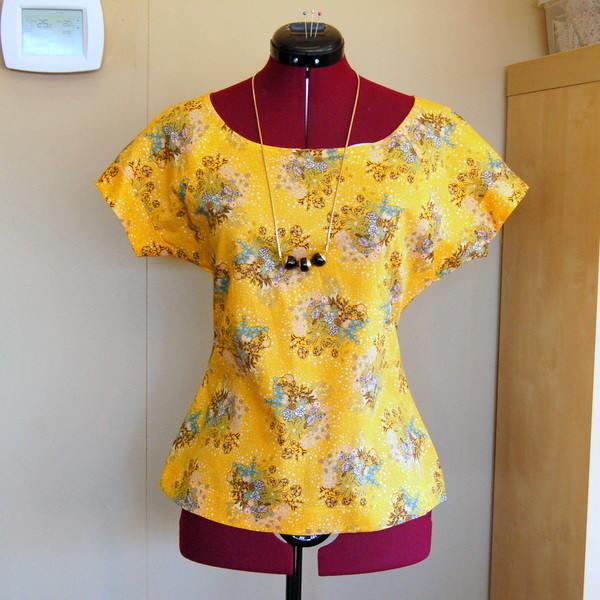 It's kind of reassuring, right? Even a stiff-looking blouse looks better on the body than flat or on a dress form.
I made this the day before sending it out for pattern testing. When I'm getting ready to send a pattern out for testing, I usually sew another version along with the instructions I've created, to make sure they all make sense. Especially if there are little details I'm trying to work out, or if I want to make sure the drawings are accurate to what your work-in-progress will look like. For this one I was working on how to best attach the sleeve cuffs. There are other ways you can attach them, but this one had the best results.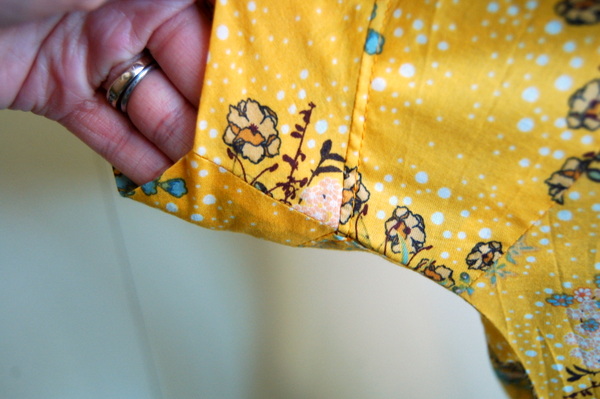 Now that is a nice looking cuff seam! (You can also see how incredibly wrinkly this fabric is. That's from wearing it for all of ten minutes.)
I'm going to list a few alternative sewing methods you could use for sewing this blouse soon. And Caroline has a really great post planned to cover fabric selection and answers to sew-along questions! Lots of great information on making the Belcarra Blouse, all happening here.