I bought a couple of kits from Merckwaerdigh to make bras and panties. The materials are nice quality, but the one thing I wasn't in love with was the plastic sliders and rings.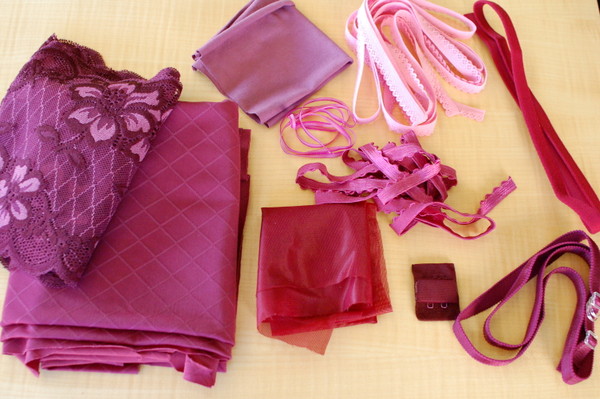 So I replaced them with real metal ones from Bra-Makers Supply!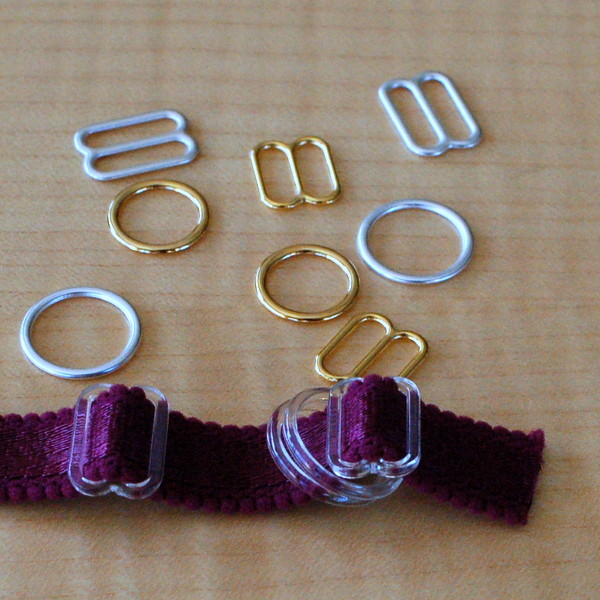 These are the 'jewelry quality' metal rings and sliders. They're pricey, at $3 a set, but they make a huge difference. They are real gold and silver plated over an aluminum and zinc alloy. Imagine, a bra with gold-plated rings! Talk about luxury.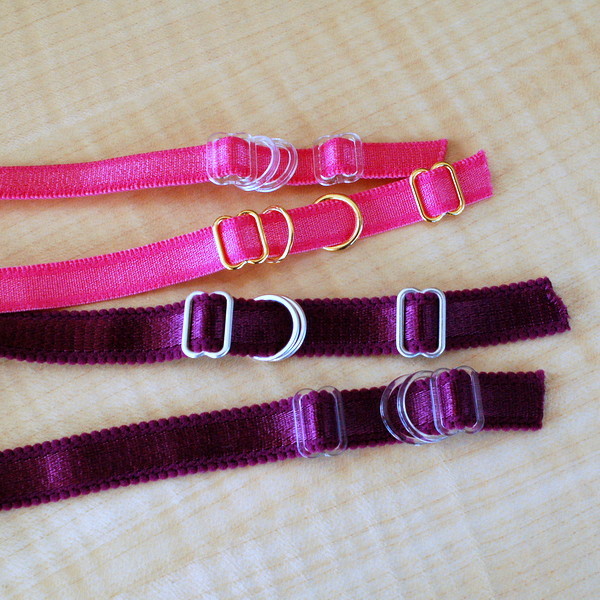 In the bra-making class, our instructor said to avoid plastic sliders as they break.
I think the gold and silver hardware is gorgeous! It's shiny and it's the sort of findings you only see on very high end garments. Usually it's the coated metal, nylon or clear plastic. It's worth it to me, and I think I'll be able to cut them off if the bra strap wears out and re-use them on new bras.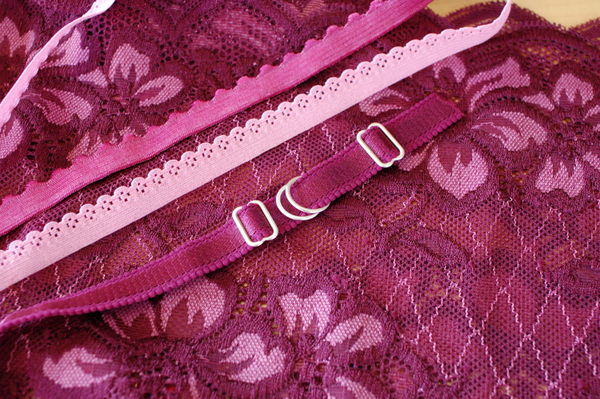 If you wanted to do the same, you have to wait until the lingerie kit arrives, as the straps are different widths and it doesn't say how wide they are in the kit description. Once you have the straps, measure the width of the strap, and order new parts to match this measurement.
What do you think: does the metal hardware look more professional to you? Does it make a difference? I suppose we'll know for sure in the final bra – which I'll be showing later this week!