Surprise! Today we have an exciting giveaway from Craftsy. You can win a free class on 'Sewing Fashion Knits!' Keep reading for the details.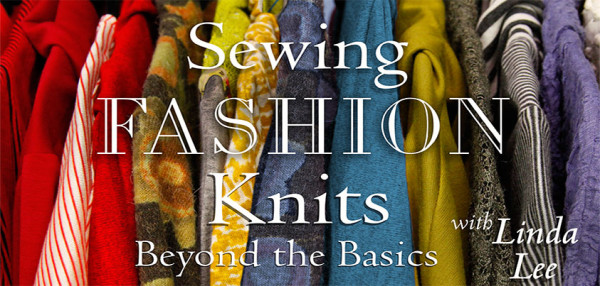 One of the questions that Caroline and I get asked frequently is about sewing with knits. Knit fabrics certainly can be intimidating to sew! Mostly because they stretch, and this affects how we sew seams, finish edges and hem garments. And while I do sew with knit fabrics now and then, it's not my strongest area of expertise.
So, after chatting with Melissa at Craftsy, she suggested we do a giveaway of a sewing class on sewing with knit fabrics!
If you're not familiar with Craftsy, it's a website that offers online crafting classes. Classes are available online, anywhere with an internet connection. (There's even an iPhone and iPad app!) You can watch the classes as many times as you want, pause and rewind them, and even chat with other class participants and the instructor. For anyone that wants to learn new sewing skills on their own time, at their own pace, this is a great idea.
Here is the class overview – Sewing Fashion Knits with Linda Lee:
Fashion knit fabrics have a delicious drape, create elegant yet comfortable garments, but can often be challenging to sew. Master the techniques you need to create your own fashion knit wardrobe with your home sewing machine, including how to prepare your fabric, finish seams and edges, stabilize shoulders and necklines, and troubleshoot for puckering, curling, slipped stitches and more. If you have a serger, Linda offers invaluable advice for using it to create attractive finishes.

Tame those tricky knits! Enroll in "Sewing Fashion Knits: Beyond the Basics" today!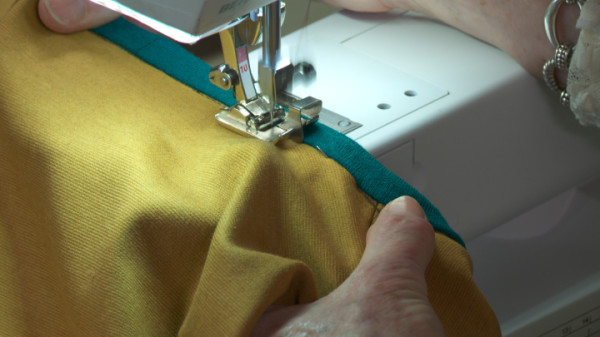 (a shot from the video class)
What You'll Learn
Types of fashion knits and their characteristics
Layout, cutting and marking techniques
Seam finishes with sewing machine and serger
Stabilizing options
Hem and edge finishes
Troubleshooting techniques
You'll get 8 video lessons that you can watch any time you like, for as long as you like. Want to win this class?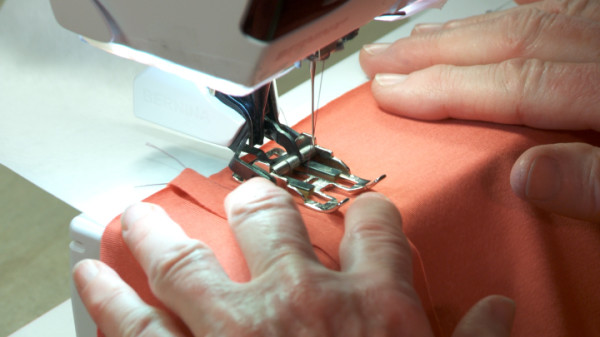 How to enter:
The fine print
This giveaway is open to everyone in the world, from any country in the world.
Entries close at 5pm Pacific Time on Tuesday June 11th.
A winner will be chosen by random draw on Wednesday, June 12th and announced on the blog on Friday June 14th.
Ok! Time to enter and learn to master sewing with knits. Good luck, everyone! And a big thank-you to Craftsy for offering Sewaholic readers the chance to win a free class!