I'm so glad to be finished the Minoru Sew-Along. It's been a lot of fun! This time, I was delighted to see people being helpful in the comments, responding to each other's questions and sharing opinions. That was great! Half the fun of sewing along with a group is knowing you're not alone, so it was cool to see the discussions in the comments. Especially when I might not be able to jump in right away with a response, there was often someone ready to step in with their feedback. Love it!
If you ever feel the urge to reply to someone else in the comment section, on any post at all, go for it! It's totally encouraged, and makes the blog even better than it if was just posts and no discussion.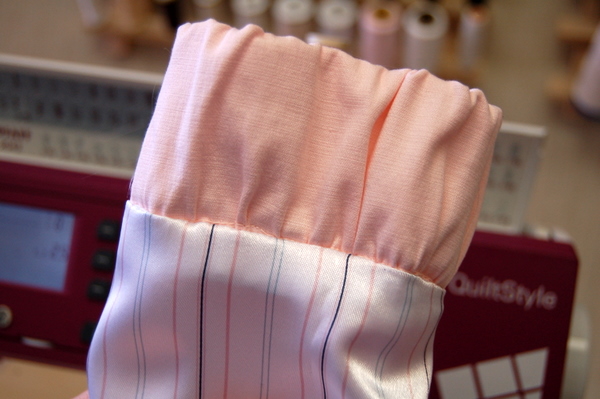 (one of the bonus techniques that's not in the pattern instructions but part of the sew-along posts!)
I'm excited though, to be able to move on to the next thing. I have big plans for the pattern line this year!
Plus, I'd really like to get back to sewing for fun. The whole reason I started blogging was to encourage myself to sew more, to enjoy sewing and writing about it, and to have a creative outlet outside of my full-time job. After being laid off, I thought I'd have all the time in the world to sew! I predicted running out of fabric (ha!) because I'd have sewn through it all. When the first pattern was launched, I had no idea what the future was going to hold. (If I'd known it was going to be this good, I'd have been less afraid!)
Now it's one year later, and I have hardly any free time to sew!
So, I'd like to get back to what made me fall in love with my business idea in the first place. The love of sewing, the wonderful feeling of knowing you can make and wear anything you can dream of, instead of being limited to the selection at the mall. Getting excited about new fabric and the changing seasons. Seeing a lovely detail or silhouette, and finding a way to incorporate it into my next project. (Even having a next sewing project and planning it is nice!)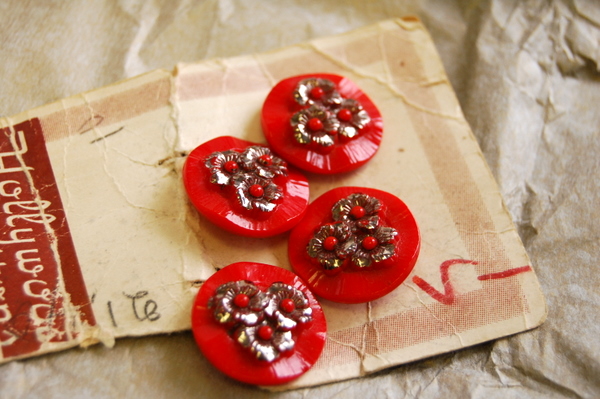 (lovely buttons – how I want to be sewing with them soon!)
I've been preparing my year-end accounting stuff, going through an entire year's worth of paperwork, which is what has me thinking this way. It's been boring and overwhelming at the same time, if that's possible. So many little pieces of paper to deal with. Doing boring things is what has me daydreaming about sewing when I should be working, wishing I could sew more – which is exactly how I felt two years ago when I started a sewing blog!
So I'm going to post a little less, sew a little more, and get re-inspired. Look for two to three posts a week, instead of a steady five, and perhaps a project or two made purely for fun! I can't wait to share more patterns, projects and ideas this year.
It's going to be a good year – thanks to all of you for being part of it!