You guys! We are so excited about the new Gabriola Skirt pattern. I have lots of ideas swimming around in my head for various versions of this pattern. And I'm so excited to host another sew-along!
Tasia and I set up some share folders recently, and we use them to dump inspiration for various patterns, existing and future. It's so fun to browse these photos, really inspiring. We love storing our styling ideas in here, and I am so smitten with this new pattern, I really wanted to share some of it with you!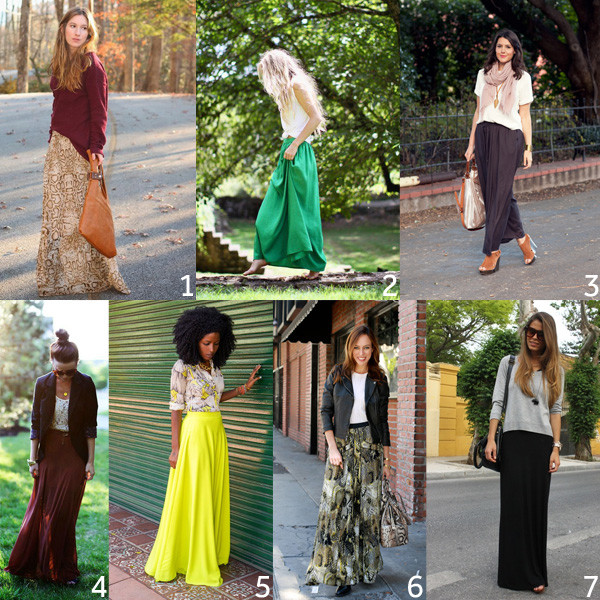 source: 1 / 2 / 3 / 4 / 5 / 6 / 7 
These are some of my favorite photos from our inspiration files. I think they really show the versatility of a maxi skirt. For some reason, when I wear a maxi skirt, I feel like I'm really making a statement. Look at me! I'm wearing this grand floor length skirt! Do you guys feel that way too? But maxi skirts are comfortable, modest, and versatile. Did I say comfortable? Because they are! With creative styling I think they can also look laid back and not necessarily scream "look at me"! Unless that's what you're going for, which is also awesome. Go you!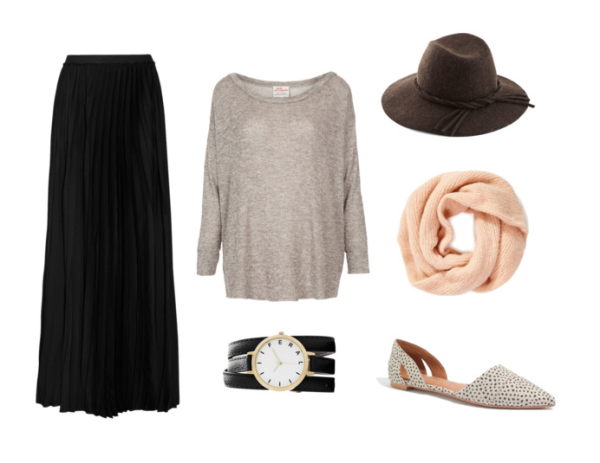 This would be so cozy! I must admit, basic black is first on my list for this skirt. So classic and versatile!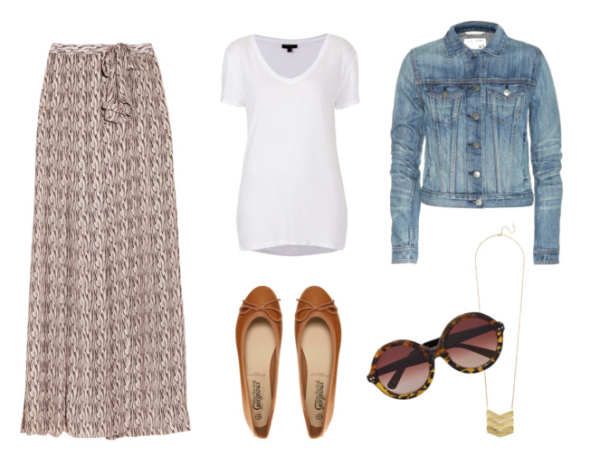 We always love a tie belt! This would be an easy and great add-on to the Gabriola. Add some belt loops or thread loops, and a tie belt. Love!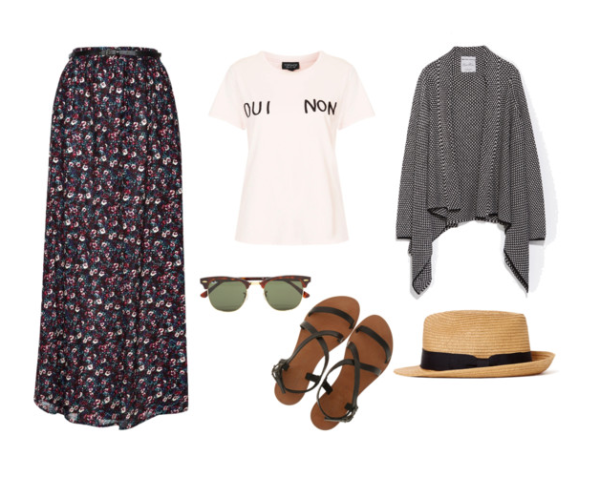 I could really see myself wearing this outfit on the weekend. Lots of layers, looks comfortable yet put together. Details here!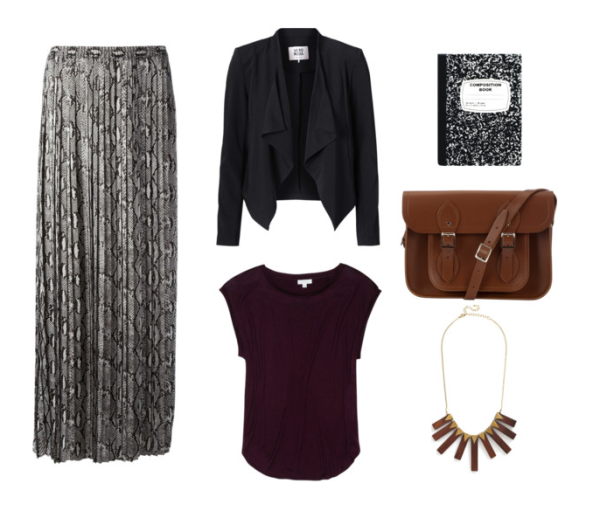 This would be a great transitional fall look, I could see myself wearing this to the office, a lunch meeting, interview, etc!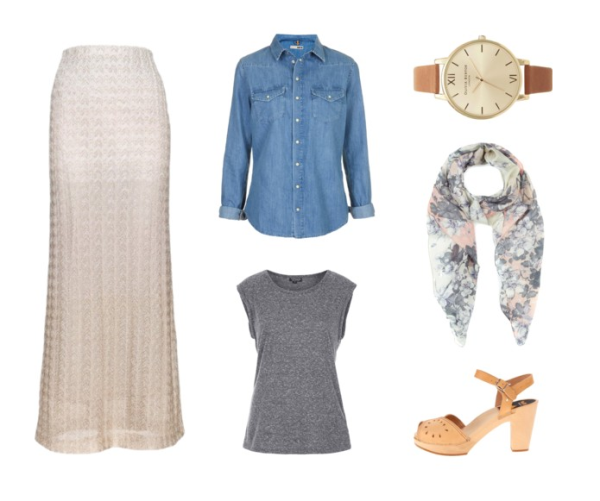 Wouldn't a lace or eyelet version be so nice?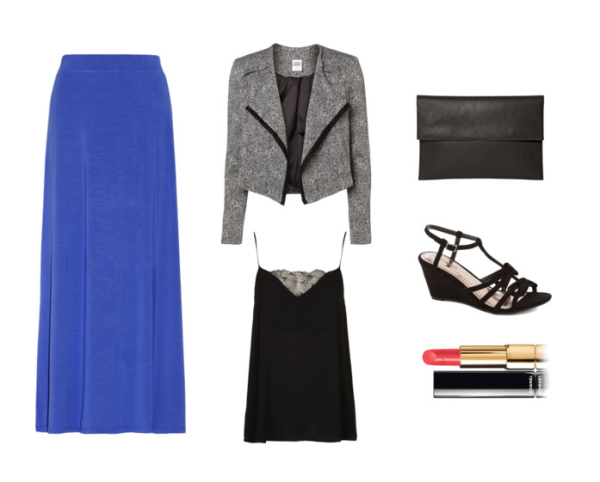 And of course, this skirt would be stunning in a slinky fabric, paired with a silk top for an evening look!
Hope this gets your creative juices flowing! I must admit, I went a little polyvore crazy. I think I'm late to the party, but I'm definitely a little obsessed.