The Gabriola Sew-Along starts in just a few short weeks. So let's have a quick chat about fabric choices.
For the Gabriola Skirt, we suggest light to medium weight woven fabrics. Some examples are rayon challis, crepe, woven cottons like voile or lawn, shirting, or even cotton/linen blends! This skirt is not lined so we want something opaque, but it's quite a flowy style so we don't want anything that is too stiff. Consider when you plan on wearing your skirt while you choose your fabric. If it's going to be a summer skirt, stick with natural fibers! A polyester maxi skirt in the summer would not be fun.
I found some great fabric options from around the web. You can click the number below the photo and it will lead you to the source.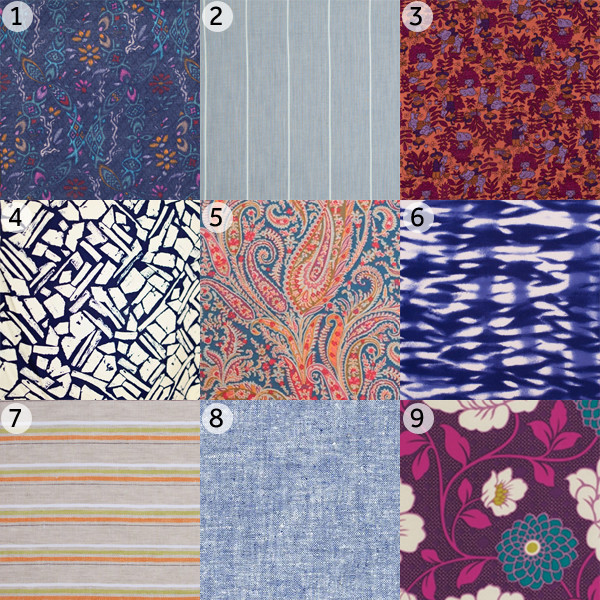 1 / 2 / 3 / 4 / 5 / 6 / 7 / 8 / 9
Remember, if you are using striped or plaid fabric, you'll want to get extra fabric to be sure you can match things up nicely.
There are handy lengthen and shorten lines on the pattern pieces. If you are taller or more petite, you may want to check the finished length measurements on the back of the pattern envelope, and lengthen or shorten your pieces right away.
If you're participating in the sew-along with me, beginning Monday, March 17th, you'll want to have your fabric cut out, and make sure you have gathered all your materials.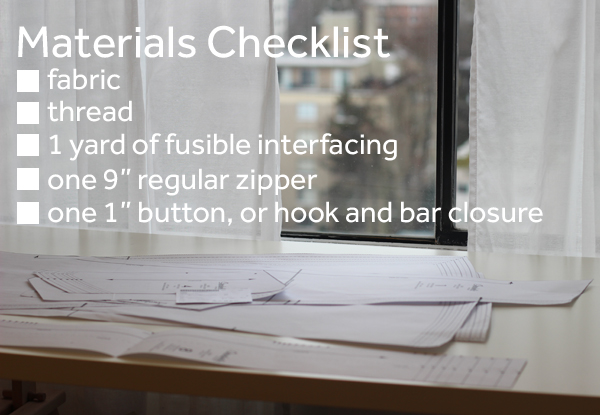 We wont be using the zipper or button until a later date, so those are not urgent. But you will definitely need thread and interfacing.
Want to see my fabric?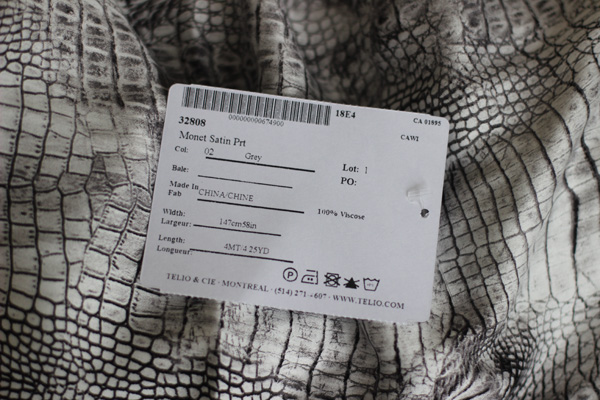 It's a gorgeous viscose satin print from TÉLIO. It's the same fabric base that I used for my Saltspring dress from the previous sew-along, just a different print. Goodness, I love this fabric. It's soft, flowy, and luxurious.
If you still haven't ordered your pattern, you can do so in our shop. If you are shopping for fabric and supplies and need to know how much to get, you can see the envelope back in PDF format here (metric version here).
I always suggest pre-washing fabric, especially if it's a natural fiber like cotton or rayon – natural fibers will shrink in the wash. Pre-wash your fabric once or twice, the same way you will wash your finished garment, and then cut out your pieces!
We'll be back between now and the beginning of the sew-along with some pattern tester versions! Happy prepping everyone!