Happy Friday! I'm not exactly following my fall sewing list in order, but I am making progress, bit by bit. I ordered the Gabby Jacket pattern and as soon as it arrived, I was curious to open it up and see what a Style Arc pattern looked like.
If you're curious too, I'll tell you! Or just skip down to the muslin photos to see what it looks like in three-dimensional fabric.
First impressions:
The whole thing comes on one sheet, printed on white paper.
The instructions are extremely brief. Like, they don't include how to sew the welt pockets (called jetted pockets), it just says to Make Them. There are instructions on their website though, so it's not left completely up to you to figure out.
Like 'jetted pockets' there are other unfamiliar pattern terms, like 'pocket bearer.' Which looks like the pocket bag, specifically the side you see from the pocket opening so it's cut from garment fabric, not lining fabric.
Patterns come in single sizes, so you have to be certain what size you are. I chose the size based on my bust measurement as this pattern doesn't come close to the hipline.
Back to the jacket! I sewed up a quick muslin. The short version: I love it!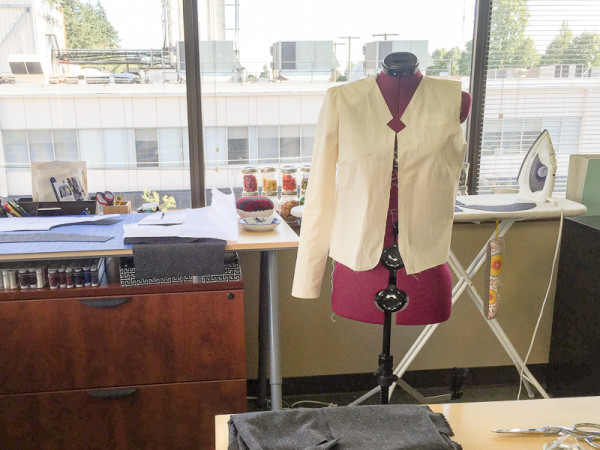 Those shoulders. Love! So cool. Here's what's happening along the sleeve cap: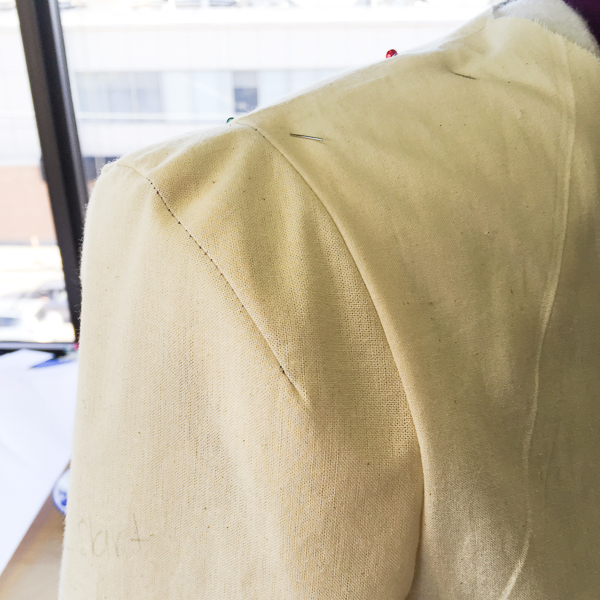 Look what happens if you remove the shoulder pads on one side only!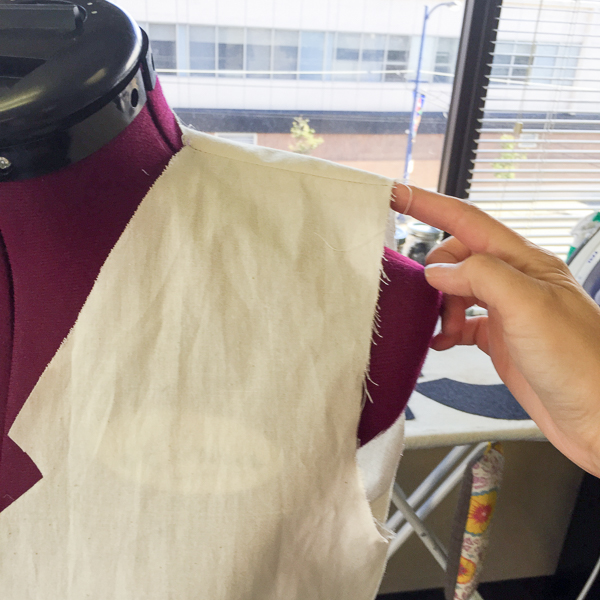 It's meant to be so much higher – the pad on the other side is holding it up.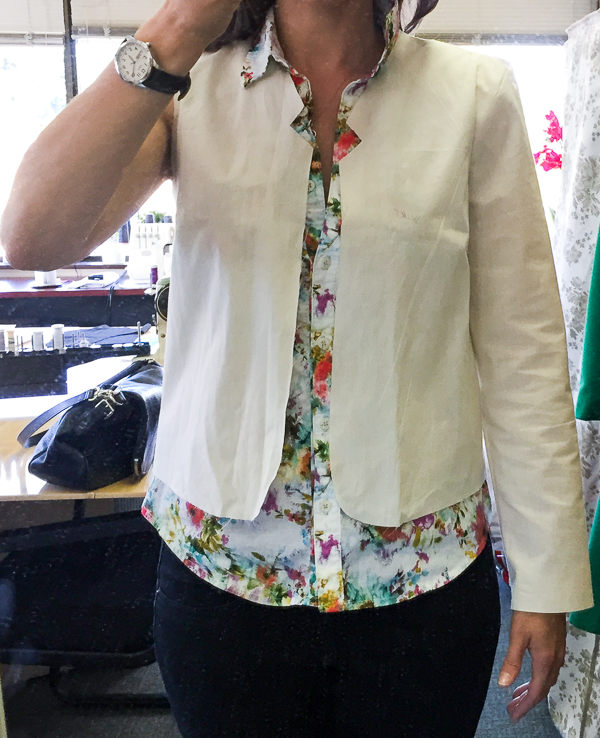 It needs the shoulder pads or else the armholes look long and the bust dart isn't in the right place. (This applies to all jacket and coat patterns. If it's supposed to have shoulder pads, do your fitting with the pads in!)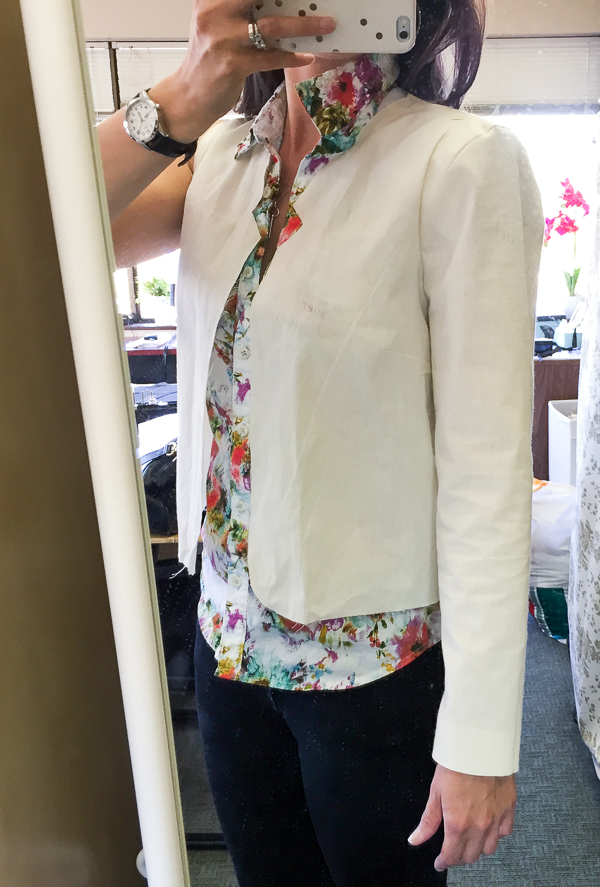 It's boxy in the back, but I like it that way. (There's a lot of clutter in the back of these photos. One day, I'll have a plain section of wall devoted to photos!)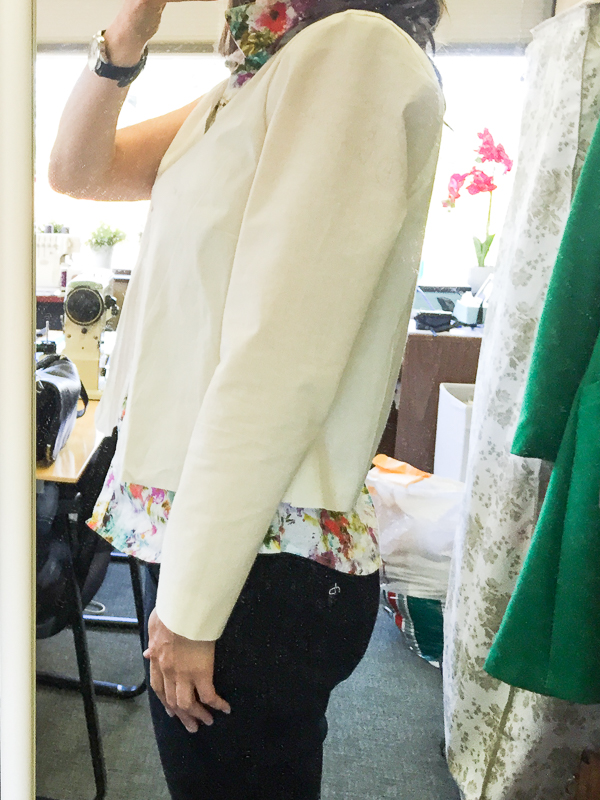 I tucked in the collar on my shirt – this  sleeveless Granville Shirt – to show the neckline. It's a nice one!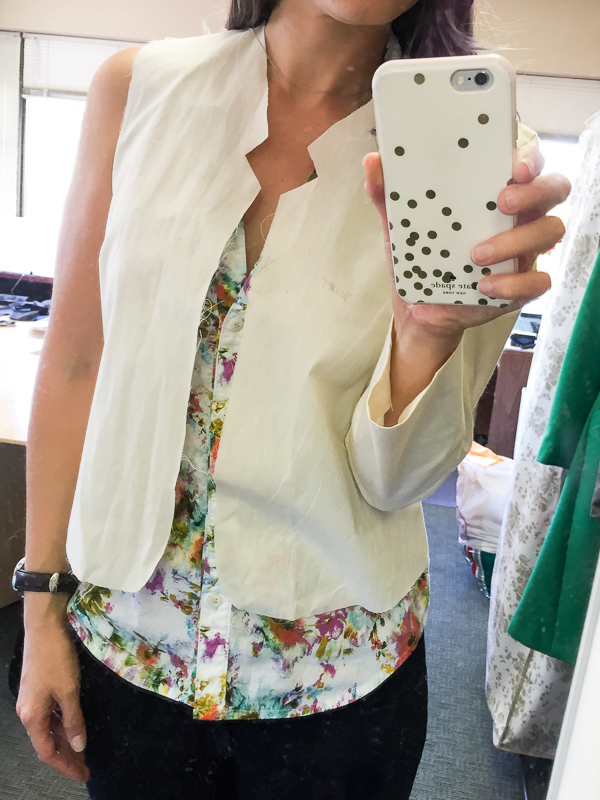 I'm sewing my Gabby Jacket it in the charcoal wool tweed with blue flecks that I posted about here, with the bright blue lining. And giant shoulder pads.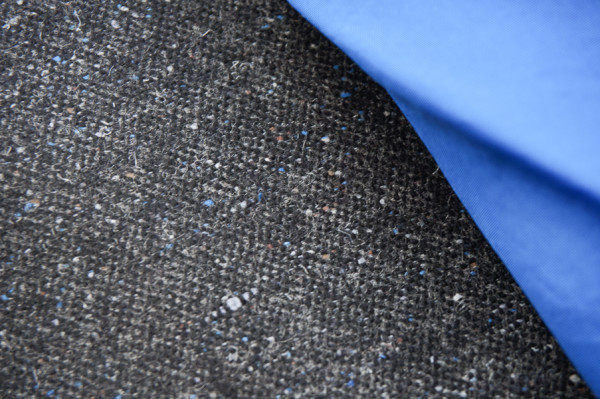 It's going to be awesome. I'm excited to make more progress on this project! Who else has started sewing for fall already?
Have a great weekend, everyone!