Today we have an adorable free pattern to share with you: the Stanley Tree!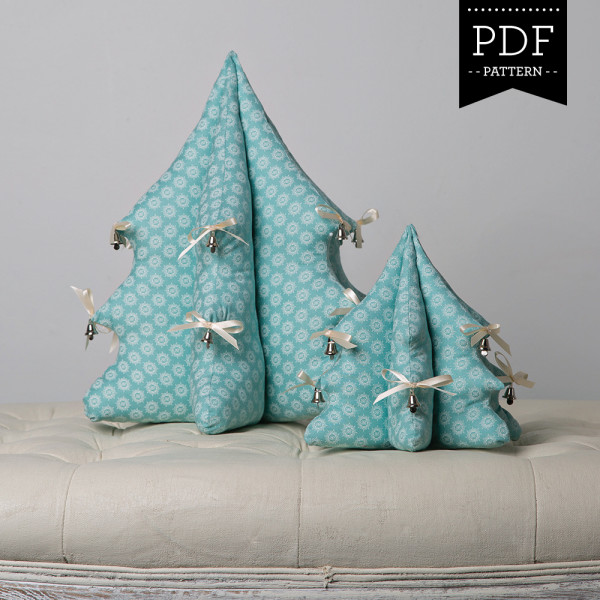 Stanley is a cute stuffed Christmas tree (or holiday tree, if you prefer) made from cotton and stuffed with fiberfill. Choose from a full size tree approximately 17″ tall, or choose the even cuter baby size that stands about 9.5″ tall. See them side by side here to get an idea of the two sizes.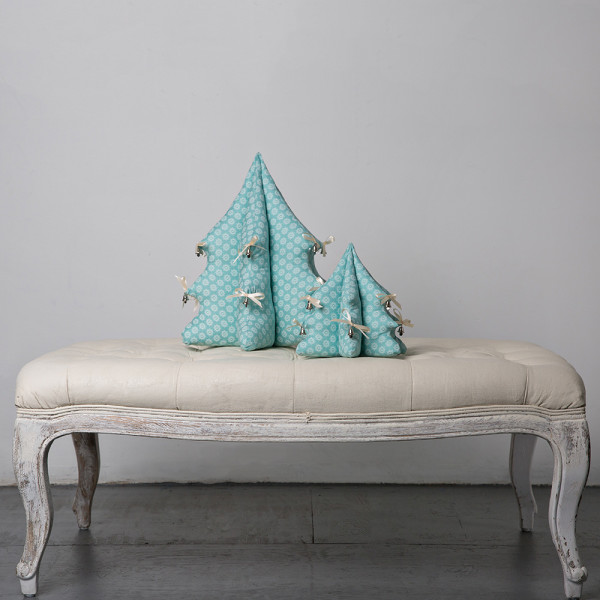 Both versions are stuffed firmly with a flat base, so they can stand on their own.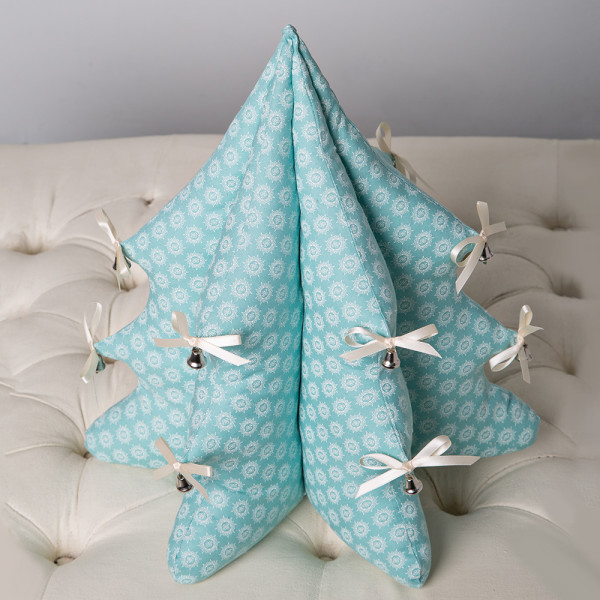 Decorate the tree branches with bows and bells, twine, ribbons, anything you like! It's a neat decoration because it's soft, cuddly and completely unbreakable. The Stanley Tree in either size is incredibly cute and a fun and easy project to sew.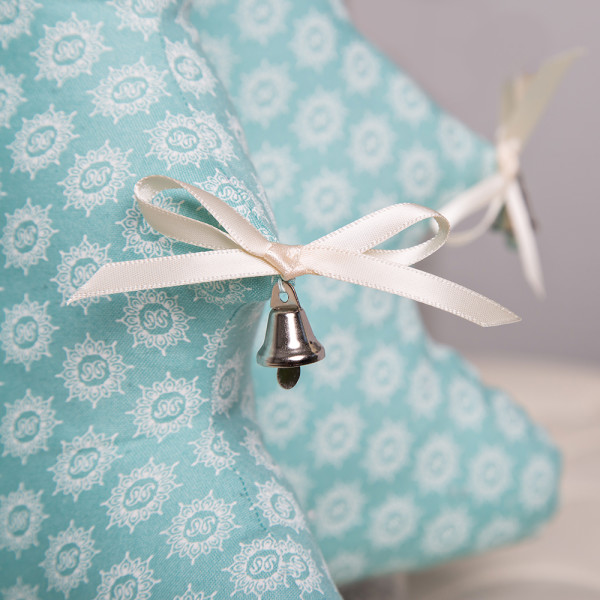 We've sewn samples in both traditional holiday colours of red and green, as well as a modern colour palette of pale aqua and cream. We think it would make a sweet hostess gift for the upcoming holiday season, a cool coffee table decoration, even a neat gift for people who adore all things Christmas!
How about a centrepiece for a winter wedding, in icy pastels? Natural linen with gold bells? So many possibilities for taking this pattern and making it your own.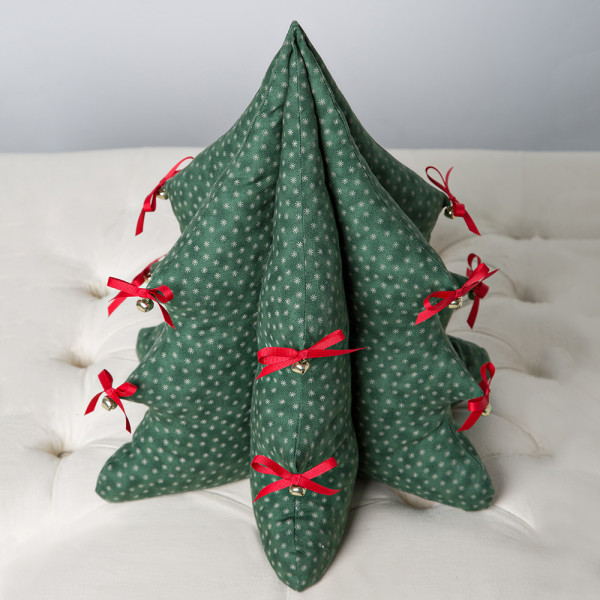 Why Stanley, besides the fact it's been really fun calling a stuffed tree by a human name?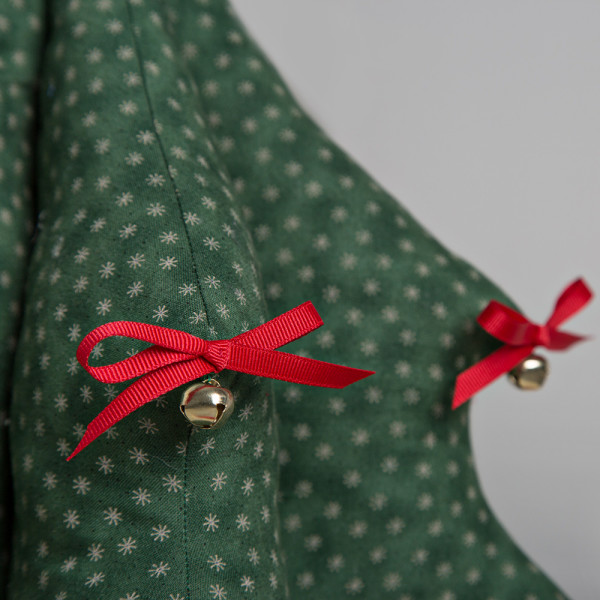 Our Stanley pattern is named after Stanley Park, a 1001 acre public park in downtown Vancouver. It's one of Vancouver's most famous landmarks, and it's full of trees. It seemed appropriate and humorous to name our cute stuffed tree after a massive park full of centuries-old trees.
I wanted to offer this pattern as every year around the holidays I post a photo of a similar tree I sewed around age twelve. When I post the photo, people ask about where they can get the pattern, and I never have a good answer!
I've long lost the original pattern which was provided by the fabric store, and the store itself is also long gone. It's been fun and nostalgic to recreate the original and add the second mini tree. Also, I don't remember having diagrams to follow, just the paper pattern piece and basic written directions. Our version features our usual clear diagrams and instructions. Easy to make, adorable to give or keep!
If you make one, do come back and post a link in the comments, or tag it #sewaholicstanley on Instagram. I'd love to see the new generation of Stanley Trees!