Happy New Year sewing friends! I hope everyone had a relaxing holiday. Mine was great, I spent a week with my family in Montreal and then came home to some beautiful sunny weather in Vancouver. Of course that didn't last too long. It's been raining non-stop these past few days, so I skipped the roof in lieu of my studio for photos today.
I always get the urge to make myself a new dress for the holidays. Every year I spend Christmas eve with my cousins, and it's really the only time I get to see them all year, so it's fun to dress up in something new and special. So here's the dress I made before I went to Montreal for the holidays!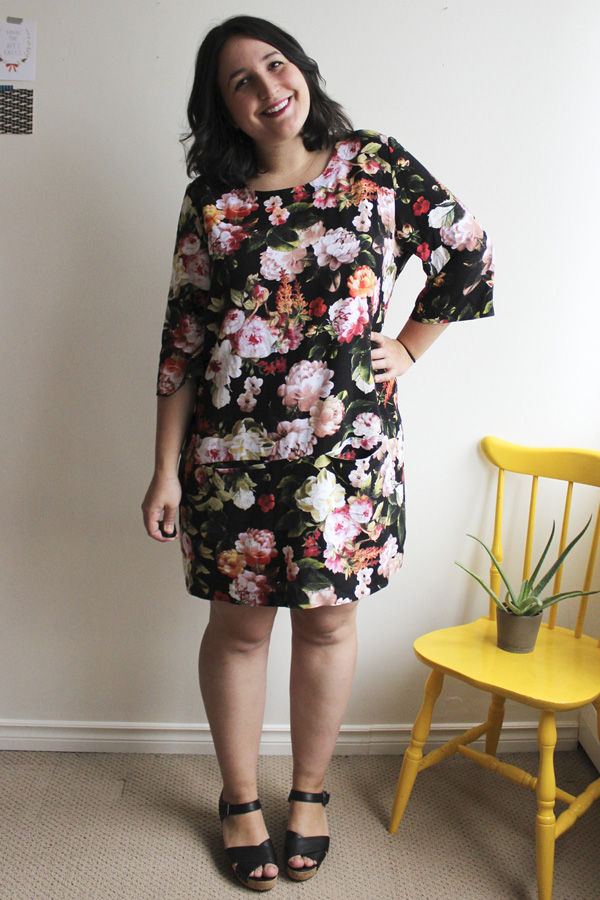 It's the Saiph Tunic by Papercut Patterns. This dress has a similar silhouette to the Laurel dress by Colette Patterns, but a much more relaxed fit overall. I cut a large in the bodice and graded out to the extra-large at the hips. It's pretty loose fitting, especially in the shoulders. It's more sack like than my usual comfort zone, but I like that it's breezy and really easy to wear.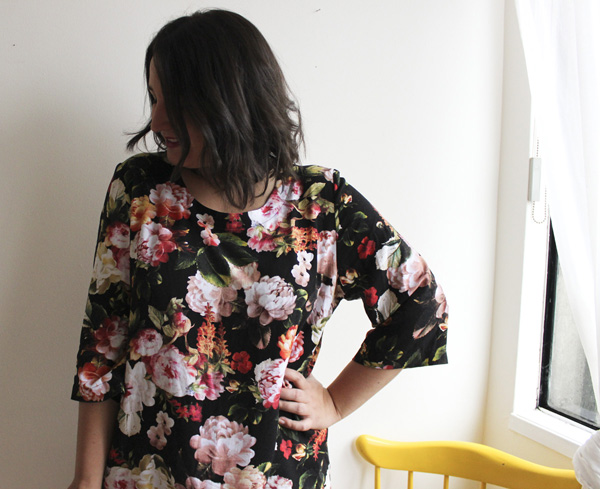 I wanted to embrace the floaty silhouette, so I decided to modify the sleeves. I shortened and widened them, and added a nice wide hem as well.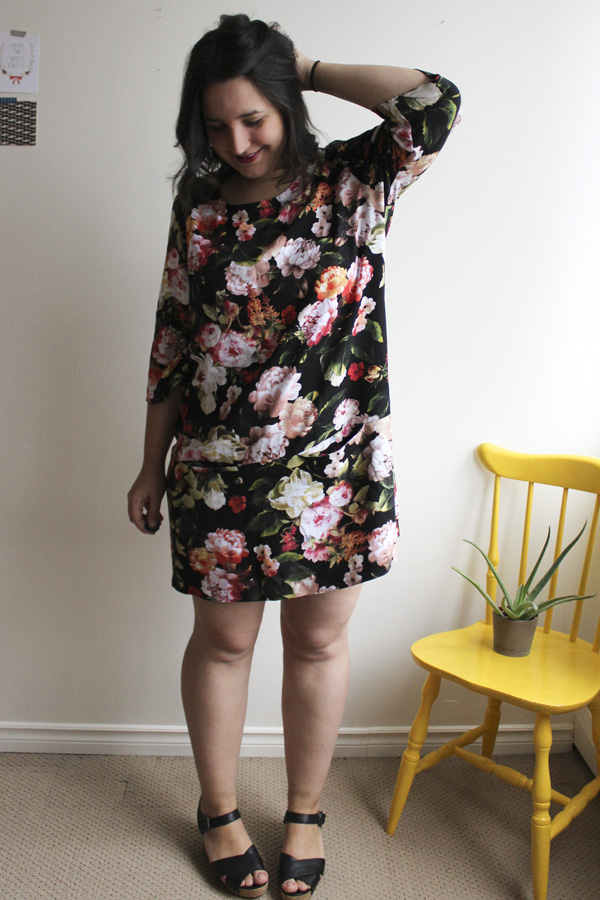 I lengthened the pattern quite a bit – about an inch in the bodice and another 3 inches in the bottom panel. I wanted to be able to wear it as a dress and my muslin was so short it was indecent. Even if I were planning on wearing it as a tunic, I would still have lengthened it at least a couple of inches. (I'm 5'8″ by the way!)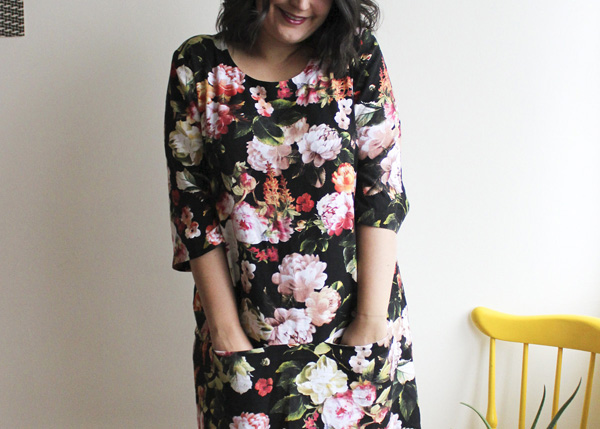 Pockets! I love that there are pockets. They're in an awkward spot to just stand and stash my hands in, but perfect for holding lip gloss and a debit card, or something like that! I thought the pockets would be tricky to sew, but the construction was surprisingly simple and the instructions were great.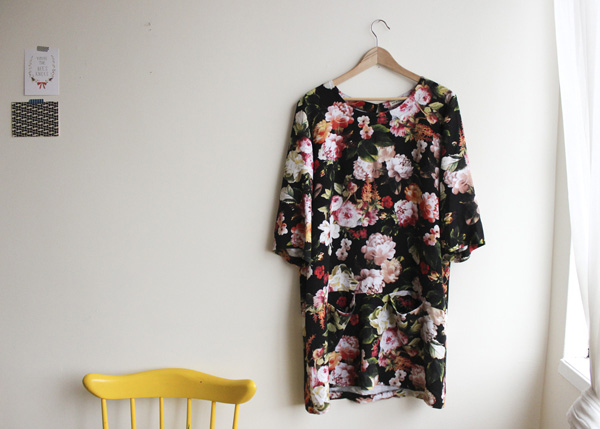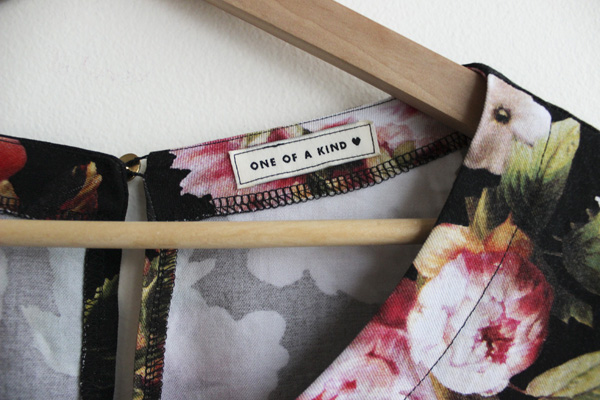 I also attached a "One of a Kind" label to the back neck facing, I love the touch of having a label in my me-made garments. It makes them feel more finished somehow!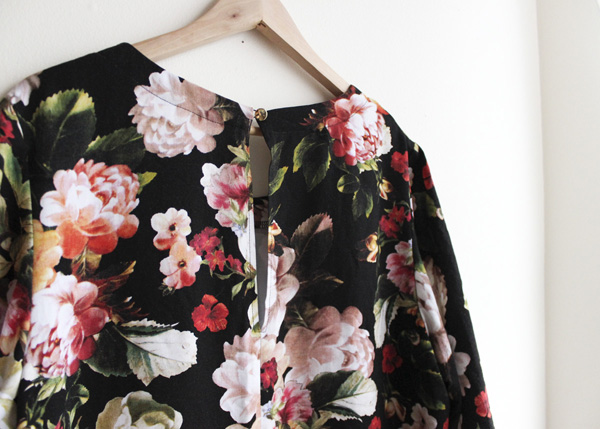 The back slit is finished with a hand worked thread loop and a gold button.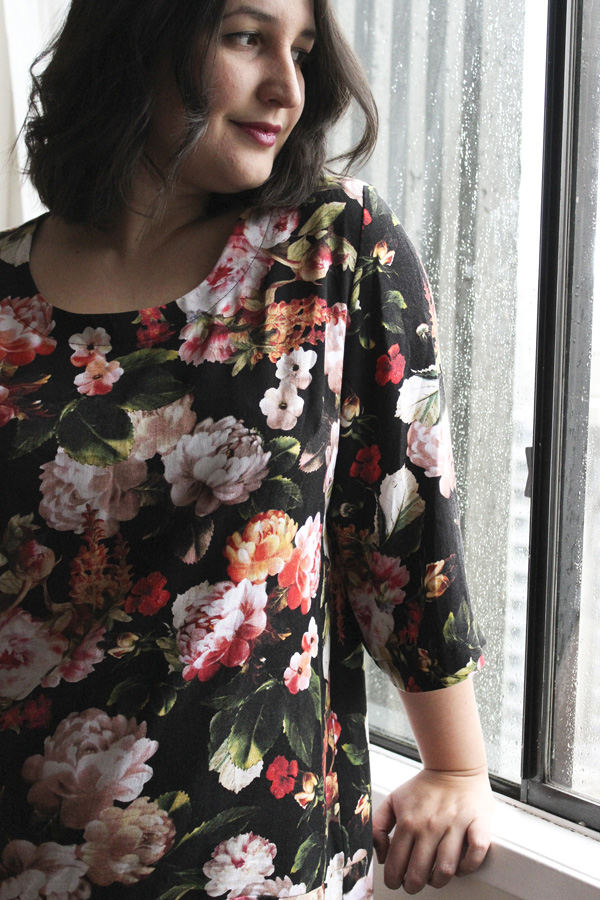 The fabric is a gorgeous viscose twill from my shop, it will be back in stock in a couple of weeks!
I'm pretty in love with this dress. On Christmas eve I felt pretty and was incredibly comfortable – that's a win-win in my book!