Did you all see what the Selfish Seamstress wrote about me yesterday? I'm her latest nemesis, can you believe it?! (Although…I'm delighted that she even knows about little old me!)
And to (potentially) make matters worse, I whipped up another version of Vogue 9668 in a pretty floral rayon print.
I've already given you most of the good details on Vogue 9668 here, so I'll just keep quiet and share photos instead..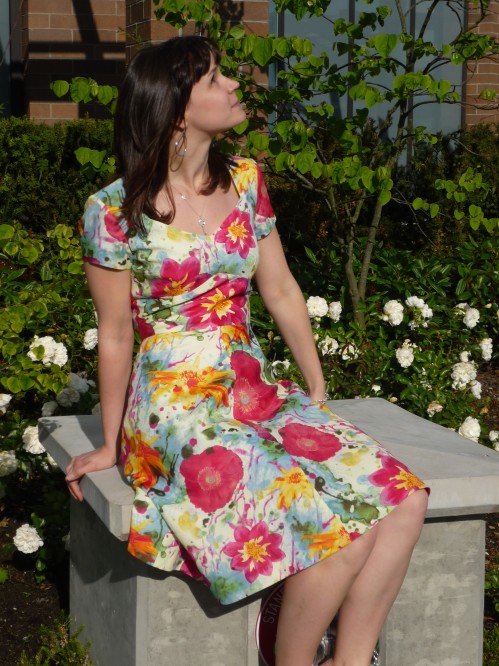 I called it the Floral Explosion dress as that's what the fabric looks like – as if a garden party exploded all over it. I love it though! Quite the bold statement.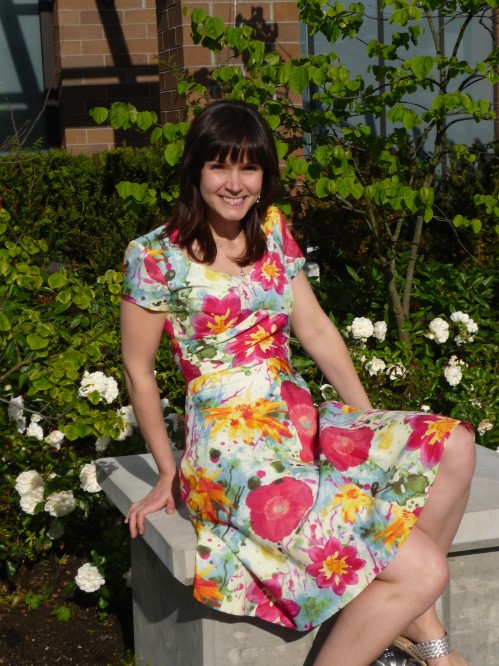 This fabric called for a simple style of dress, to balance out the colourful craziness!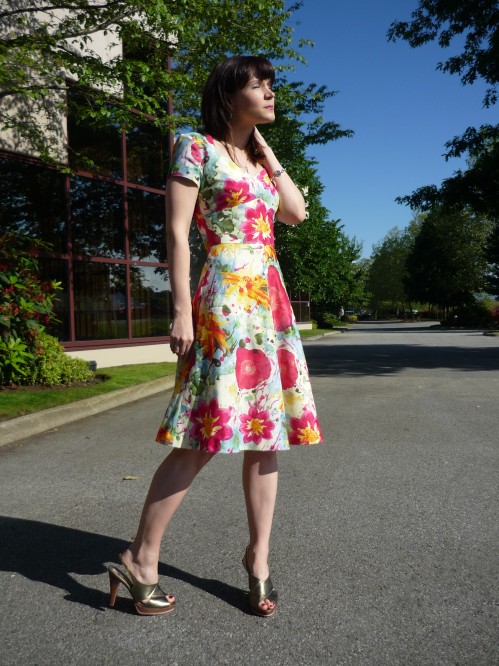 Yes, my photos are taken on two different days! For some reason my camera ate most of the first round of photos, giving me a rather sad message of 'Read Error – Check The Card.' So upsetting! (Does anyone know what I did to make that happen?)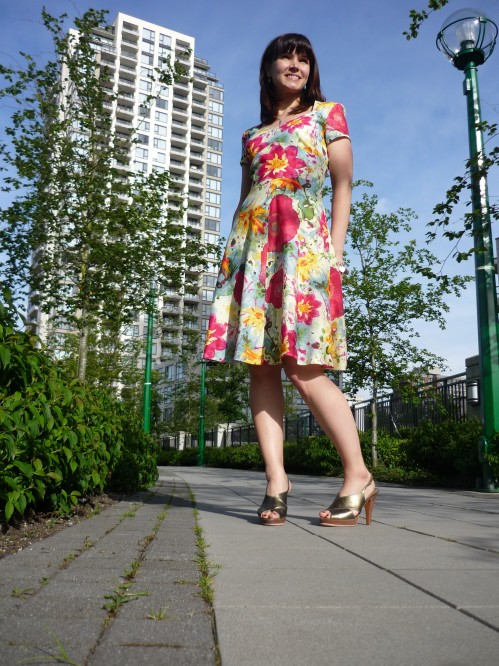 However I'm SO glad this one survived! I look like Floral-zilla in this one, I love it.