Hi everyone! Am I the only one (in the northern hemisphere) dreaming about spring? No? I'm ready for sunshine and mild days. I'm ready for flats without socks and lighter coats!
One thing I've noticed is that I tend to sew in season. This year one of my goals is to try to sew ahead of season so that I can really enjoy my makes for a good chunk of time! It's tough to think like this – in the winter I just want to sew warm and cozies, and in the summer I just want to sew dresses! But I think planning ahead is going to be worth it.
All that to say… it's February, and I'm thinking about spring sewing! A trench coat is a classic, and in my opinion a necessary staple in every woman's wardrobe! I spotted Fiona's coat and I just had to share it with you.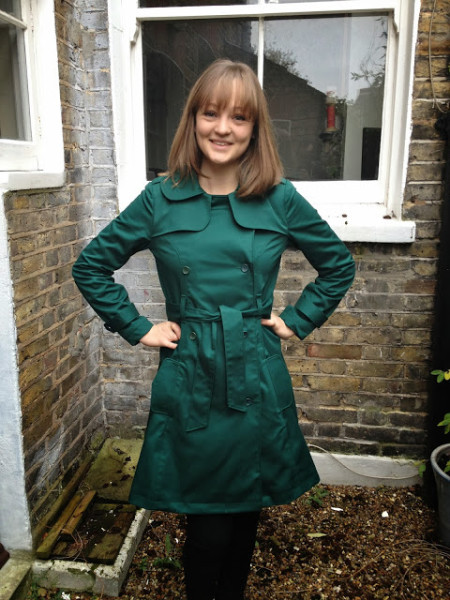 Isn't it great? I loooove this color. This was Fiona's first time making a coat but it really doesn't show does it? She's done a wonderful job.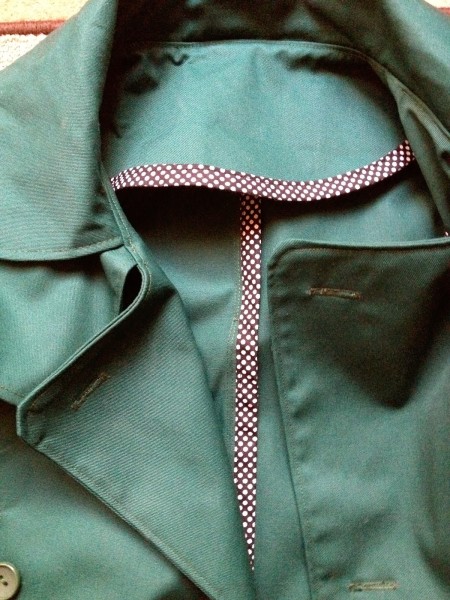 And look at this adorable polka dot binding! I love that with the Robson coat you can add a pop of color or pattern to your coat with the seam binding.
Fiona wrote a wonderful and thorough blog post about her process and her finished coat. Please do head on over there and read all about it.
Thank you Fiona!
Visit our shop to grab the Robson coat pattern, or pick it up from one of our lovely retailers!