Who's planning their fall sewing projects? I am!
This summer, I found that it worked well to select three summer sewing projects, and finish them before starting anything else. That way when I had moments of spare time, I knew exactly what to work on next. It helped me stay focused and not continue to plan project after project, never getting anything to the point of completion!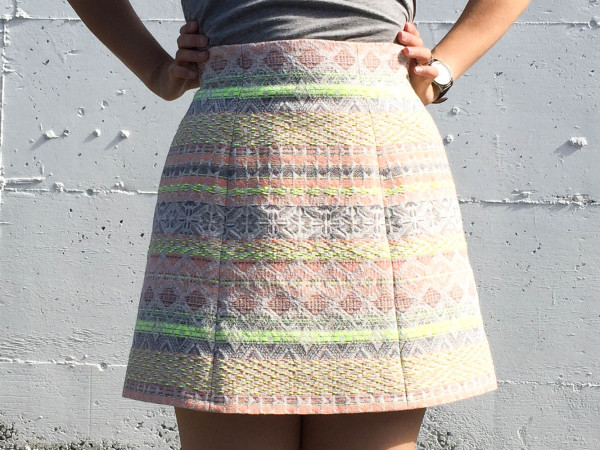 Project #2: Bleuet Dress (and Project #3, Bleuet Dress Two)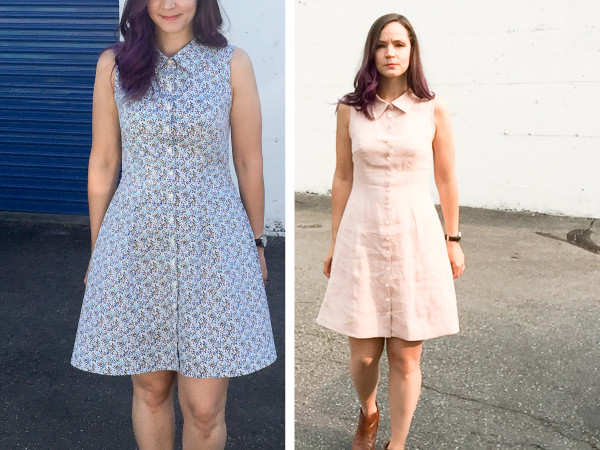 I just realized that all the things I made were from Deer & Doe patterns. It wasn't intentional but it does make sense. When one pattern from a company works well, you're likely to try another!
I didn't complete the white Granville shirt on my list but that's all right. I'll put it on the backburner for now and keep an eye out for the perfect white shirting fabric, one that looks high quality and feels soft without being too wrinkly.
For fall I'm going to do the same thing to plan projects. Three was a nice manageable number, enough to feel like I have a few new things to wear, but not so big of a list that I can't get it done in season. I added a few bonus projects to the list, in case I'm extra proficient!
My top three fall sewing projects:
1. Plaid Granville in green and navy.
Fabric from Fabricana Coquitlam. Anything you want to know about sewing the Granville Shirt in a plaid fabric? I'm thinking I'll try Sew Maris's tutorial on flat-felling the armhole seams, and cut the yoke and cuffs on the bias. I'm still deciding on the details but that's the general idea, to use bias sections for interest and to avoid having to match quite so many seams.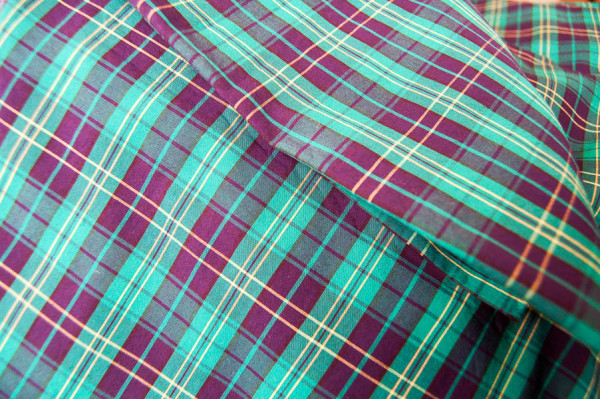 Bonus: I also have this beautiful solid grey Japanese cotton from Blackbird Fabrics (like this blue one, but in grey), also for a planned Granville Shirt. Maybe it'll be everything my white fabric was not. Maybe it'll go to the front of the list instead of the plaid shirt, since it goes with my next few planned projects!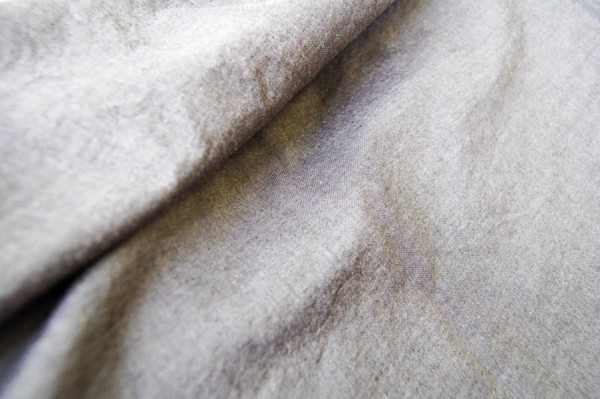 Solids really don't look like much in photographs do they? It's a very nice fabric in real life.
2. Lilac wool blazer.
Isn't this fabric pretty? I love sewing blazers and jackets, and this lilac tweed is both beautiful and unusual. I have a classic, shorter length blazer in mind. Or I'll make the Style Arc Gabby jacket like Samantha's gold jacket here, which I saw and immediately loved the style. Or I'll sew both! I've always wanted to try a Style Arc pattern. Maybe this will be the one.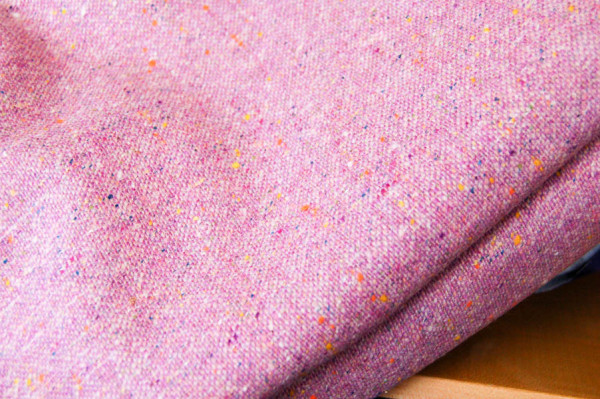 3. Plaid circle skirt.
I've started this project, so it shouldn't take long. It's a beautiful wool-silk tweed from Atex Designer Fabrics I bought last winter with the intention of making a skirt. I'm using the circle part of this dress and adding a waistband. For the length, I've cut it as long as I can, but I'll probably aim for right at the knee or just below. Longer is quite flattering, from looking at those old photos!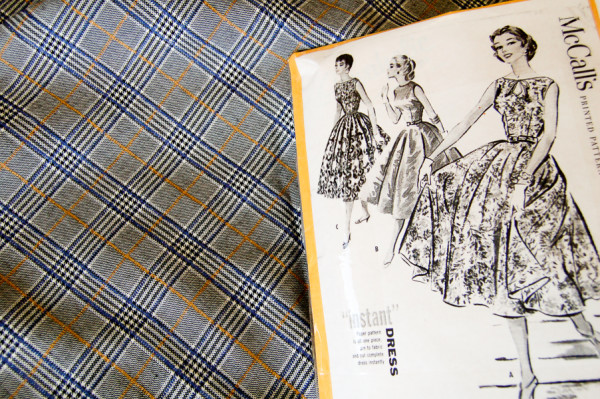 Bonus: Style Arc Zoe Pencil Skirt. When I was looking at the Gabby jacket, I started browsing the site and thought the seaming on the Zoe skirt was interesting. As I often do, I searched online for other people's finished projects. This version by Sallie is gorgeous and I love the length! More longer skirts, it's what I'm leaning towards these days.
Another bonus to add to my fall plans: knitting! I'm all about cosy sweaters for fall, ones with an easy, relaxed fit. Currently I'm working on Hawser in a medium grey. (Which will go nicely with my neon pink and grey striped skirt. Planning things that already go with things I own is a smart plan.)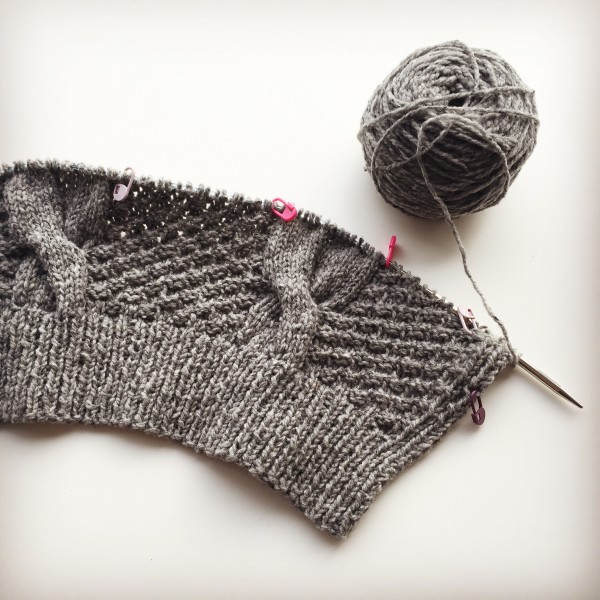 My overall goal for fall is to make more sophisticated projects. Cosy and warm garments that also look cool and elegant. I feel like I'm at a turning point in my wardrobe where the things I want to wear have changed. I want simpler looks, solid colours, classic styling.  I don't want to look cute and I don't want to sacrifice style for comfort, but I also won't sacrifice being comfortable either.
I didn't count lingerie projects in this list but I want to make more MakeBra bras. More DL03 bras and maybe 3221, a push-up bra style.
What are you making this fall? Have you made any of the projects on this list?