I had enough of the bird-and-flower print left over after making the bird-and-flower Cambie Dress to make a second project! (Don't you love it when that happens?) Luckily the Alma Blouse (View A) doesn't require a lot of fabric, and would look pretty in a vintage-inspired floral print. When I started making this blouse, a couple of things came up that I wanted to share, in case it helps with your own Alma blouse!
The first thing that came up? I noticed this fabric was fairly sheer after making the dress, and wondered how the facings would look using self fabric.
I was short on fabric, so I planned to use solid cotton for the facings if I ran out of print fabric. With a little careful rearranging, I was able to cut the facings out of the print too. And then I realized – do I actually want them out of print fabric? What if it looks bad?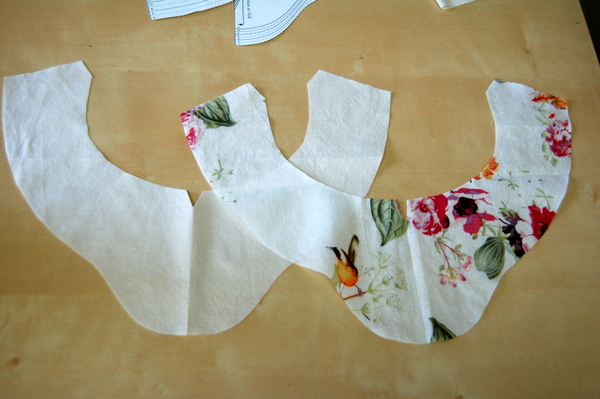 Sometimes it's nice to see how these things look both ways in order to make a decision! It's a good reminder to think through all parts of a project before you start, or be ready to adapt mid-project if you're not happy with the look. So I cut a second set of facings out of solid voile and compared the two options.
Here's the front facing, cut out of bird-print: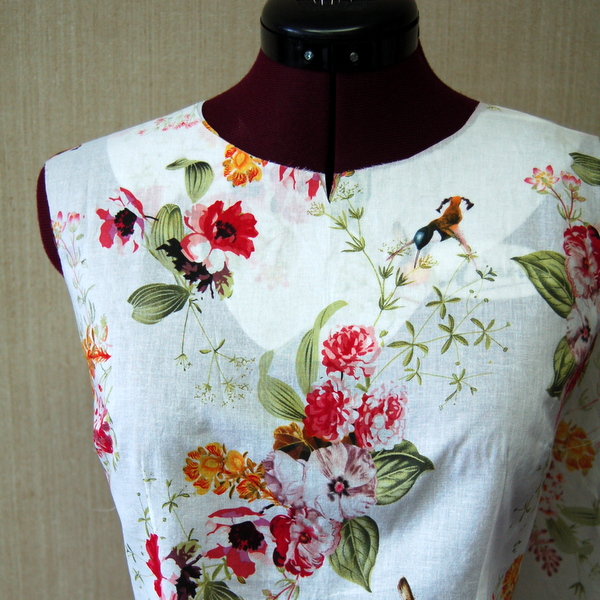 And here's the front facing, cut out of ivory cotton voile: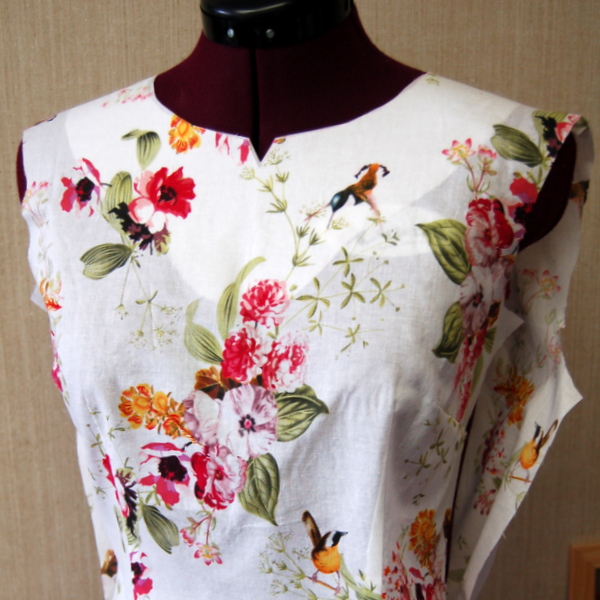 Much better! While the facing is visible either way, I prefer the look of the solid ivory rather than the print-under-print. The solid ivory highlights the print, while the printed fabric shows through the white parts of the blouse.
So if you're considering a sheer fabric for your Alma blouse, consider using a solid fabric for the facings. Or if you're planning to use eyelet or lace, a solid fabric may work better for the facings. And if you're using up small remnants, barely enough to cut the blouse, cutting the facings out of a different fabric will help!
Like this blouse? Get the pattern here. More mini-tutorials and sewing posts to come!