Have you ever bought a piece of fabric that was just too beautiful to cut? I have. It's the most luscious peachy-pink silk brocade, much lighter weight that you'd expect from a brocade, with glimmering gold thread woven in.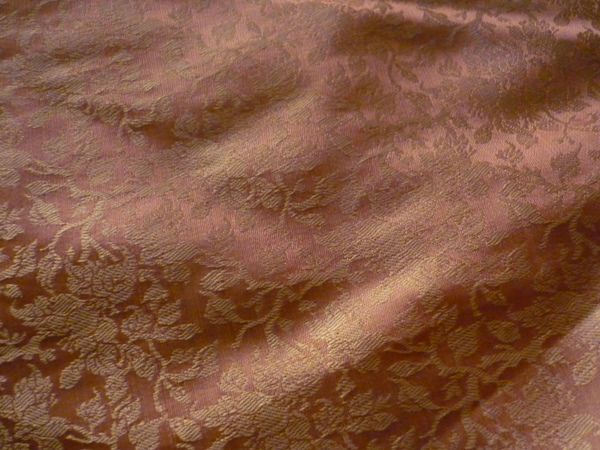 A friend brought it back from India and now it's not only beautiful but travelled halfway across the world as well, so it's even harder to get started. I've wrapped it around my mannequin hundreds of times, imagined a dozen different dresses I could make, and then packed it away again. It's just too gorgeous to cut up, what if I made a mistake? What if I got halfway through the project and then came up with an even better idea? It's now been 10 years and I still have the fabric in my sewing drawer, just waiting for me to make up my mind.
Isn't it pretty? Ok, the photo doesn't really do it justice. Guess you'll have to wait for the finished product then!